Find Job Candidates in Henderson
If you're looking for a new team member, you should explore job boards and free job posting sites in Henderson, Nevada. To have better chances of attracting suitable candidates for your company, try to write an engaging job description. This can be efficiently done if you know what you seek in a new employee. So, here are some questions that can help you with this.
What type of education does your candidate need to have?
Do you need a candidate with specific experience?
What kind of working hours do you need? Full-time or part-time?
These queries can assist you during your job description invention. Also, be free to add some other questions you think might help you have a better vision of your potential employee.
How to find job candidates in Henderson?
Check out the local job posting sites in Henderson. Knowing about various job boards you can post to can bring numerous benefits to your hiring process. This way, you might find some local talents that are eager to join your team.
Learn about job fairs in Henderson. By having the information about the upcoming local job fair events, you can organize your hiring around these. Job fairs can be attended virtually and offline, so that can come in handy.
Don't forget to optimize your postings. One of the best ways to attract quality applicants is to have a well-written job description. There are a few things you should pay attention to when creating your job posting. So, read to find more details.
Job Posting Sites For Employers in Henderson, Nevada
| | |
| --- | --- |
| | |
| | This job board assists employers within the ECE field to attract qualified candidates. For additional information about job post prices, employers should contact the website. |
| | This job posting site enables employers to add their job listings within 2 business days and shares job postings to the state and local levels. Job postings need to be well-written and to follow the given instructions. |
| | This is a regional job board that connects candidates and employers from Nevada. There are various job-related tools to help out employers. They can search for resumes, post jobs for free, check out job market trends, and do candidate management. |
| | This site allows employers to create an account and add their job postings for $50 per job post. There are also options for employers to manage their openings, manage applicants, create a company profile, etc. |
| | As the name suggests, this is a local job board that allows employers to enter their city and state and post job openings. Candidates can search for jobs, while employers can post jobs for $1,000 monthly. |
Where to post jobs in Henderson?
Indeed – This job posting site has options for both employers and employees. Indeed offers employers to add their job listings for free and sponsor posts for better visibility. Candidates can upload resumes on Indeed and do numerous job searches.
ZipRecruiter – This platform provides an all-in-one job tool experience. ZipRecruiter started a job publishing engine and evolved through the years. Today, it posts job openings to numerous other sites and also has its job board. This site offers a free trial version.
Glassdoor – If you're looking for a platform with various job-related features, this one has them. Glassdoor is a well-known site that offers handy assistance for both candidates and employers. There is an option to check some users' reviews, and employers can get insights into demographic data. Candidates can search for jobs, while employers can add their postings.
Employment Statistics
The median income in Henderson, Nevada, is $63,830, and the current unemployment rate is 7.3%. The recent job growth in Henderson is 3.5%, and the future job growth prediction (next ten years) is 42.1%. The minimum hourly wage for Henderson is $9.75.
Henderson Job Posting FAQs
Where can I post my job for free in Henderson?
Having some free job boards around is always a good option. If you need free job posting sites in Henderson, check out Employ Nevada and Indeed. If you want, you can sponsor your job postings via Indeed to make them more visible.
How can I promote my job in Henderson for free?
Use social media perks. Did you know you could promote your job openings free of charge on local Facebook groups? For example, you could check out Henderson Jobs Facebook Group and spread the word about your open position. Also, don't forget to use other social media channels. Your company's social networks can help you attract potential employers for free. Just make sure to be consistent and post daily.
What is the job outlook in Henderson?
The recent job growth in Henderson is around 3.5%, with a future job prediction in the next ten years of 42.1%. This means new job opportunities could appear. But, the job market changes daily, so employers should actively explore their options when it comes to hiring.
What do job candidates expect from employers in Henderson, Nevada?
Every job candidate would like to experience a quick hiring process. But, because of the nature of the process itself, sometimes that's not possible. So, as an employer, you could show appreciation and update your applicants regularly during the selection. This way, you are building a solid collaboration from the very start.
Is it hard to find talented job applicants in Henderson, Nevada?
If you think talented people are everywhere, think twice. Finding a person that has proper qualifications and is eager to work dedicatedly is hard. But, you can do yourself and your company a favor by actively adding candidates into a talent pool. This way, you should have better chances of finding talents when you need them. If you keep sending rejection letters instead of keeping candidates around, you might be left out of talented people.
How long does it take to fill a job in Henderson?
Every hiring journey often takes some time. So, when planning on your next hiring cycle, gear up with patience. The hiring process depends on various factors. Things like the company size and the number of applied candidates and affect the hiring length. If you're planning to add some pre-hiring tasks, count that one too. Overall, the hiring might last long, but the outcome should make you satisfied.
Where do small businesses post jobs in Henderson?
If you run a small business in Henderson, you know it can be tricky to find job boards to post your job openings to. Especially when you have other business-related things to take care of. So, we created a shortlist of some go-to job posting sites that you might find beneficial.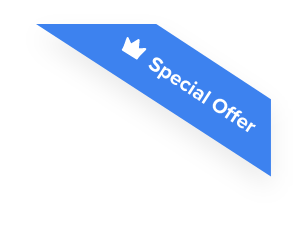 Joshua F.
Redline Electric & Solar

"The best recruiting platform on the market! VIVAHR allowed us to create a dashboard and applicant experience like no other!!"
Get more applicants from the
Best Job Boards
Post for free to 50+ job boards
Unlimited Job Postings
Unlimited Applicants

Job Fairs in Henderson
Job fairs in Henderson can be convenient events for every local company that needs some new talents. Often, business owners forget about the benefits that local job fairs can bring them. So, that's why we created a quick reminder of some job fair perks.
An opportunity to uncover talented local candidates
A chance to meet other employers from the similar work field
Possibility of having a shorter hiring length
What Job Fairs are there in Henderson?
Planning to start a new hiring journey? Then you should check out some of the upcoming job fairs in Henderson. You could choose from virtual and offline events, so that adds to the handy moment. Knowing if there are any scheduled job fairs within your area could help your next hiring cycle.
Tips to help a business find and hire employees more efficiently in Henderson
Going with a flow when it comes to hiring might not be the best idea. Having a strategy can help you get more out of your hiring. So, to ease you the whole planning thing, we created a list of handy reminders to assist you.
How to Optimize Your Job Board Posting to attract job candidates in Henderson, Nevada
Free job posting sites in Henderson might not benefit your company if you don't optimize job postings. To have better chances of attracting candidates, you should create an appealing posting. So, read on to get some handy tips on how to achieve this.
Spread a word about your company. The first two paragraphs within your job posting should be dedicated to your company culture. Tell your applicants a bit about your company's goals and visions. People like hearing these details about a company they wish to work for. Keep these two paragraphs on point and short.
Don't write a messy job description. If you wish to grab candidates' attention, your job descriptions need precise requirements and duties. Use bullet points to create a structure, as these are proven to give your posts better visibility. Also, include job keywords within your descriptions. If you need some side help, check out our FREE 50+ Job Description Templates.
Write down how-to-apply details. At the end of your job posting, including application details is crucial. Let your applicants know where and how to apply for the job position. If you have the Jobs section within your website, link to it from your posting.
Pick ATS. Having a hiring friend can come in handy. That's why we created VIVAHR, intelligent software for easier hiring. Our platform can add your postings to 50+ job posting sites and attract A-Players for you. It can also lower the chances of losing valuable candidates within the pipeline and much more. So, learn more about your potential hiring assistant and GET STARTED.