Do you struggle when creating a job description? Our FREE Physiologist Job Description Template has everything you need, from duties and responsibilities to the skills one needs to be a successful Physiologist.
Try using our Physiologist Job Description Template and combine it with VIVAHR software for best results. You can adjust the template to your liking and create a captivating job description that you can add to job posting sites.
What is a Physiologist?
A physiologist is a person who studies how the organs and systems work together under different conditions in the human body. Physiologists can specialize in particular body areas, systems, functions or they can specialize in plant or animal physiology.
Candidates who applied for a Physiologist position should demonstrate good anatomy understanding. Also, the applicants should have knowledge about cellular structures and possess critical thinking skills. Avoid candidates who are not commutative and lack observational skills.
Related Job Titles for Physiologist
Kinesiologist
Physical Therapist
Exercise Physiologist
The Top Physiologist Skills
| | |
| --- | --- |
| | |
| | In order to be a successful Physiologist, you should have no trouble explaining treatment plans to your patients, educating your patients as well as sharing information with other healthcare professionals. Strong communication skills will help create a better relationship with you and your patients. |
| | Sometimes patients might feel uncomfortable or lack self-esteem, to help them feel safe and comfortable you should always demonstrate empathy and compassion. This will make your patients feel like they are in good hands and will be taken care of. |
| | Making the right treatment plan requires you to use all the health information you can get. Through thoughtful analysis and critical thinking, you will be able to develop a great plan. |
| | You will be interacting with your team and patients daily. Sometimes someone in the team will have trouble finding a solution or a patient might not be motivated, it is your job to help them and manage those situations with your interpersonal skills. |
| | Assessing your patient's flexibility, strength, vital signs is the key to creating an appropriate treatment plan. Pay attention to your patients and look for the slightest detail, this can help you to accurately assess. |
Physiologist Job Description Template (Free)
We are currently looking for someone who is a dedicated and experienced physiologist who is passionate about studying the human body and the way it reacts in different environments. In this position, you will be required to conduct experiments, do research and work with patients. You will also be expected to operate medical equipment and maintain them.
To be a successful physiologist, you should demonstrate great interpersonal skills as well as excellent problem-solving and critical thinking skills. Our ideal candidate is someone who holds a doctorate and has previous work experience.
Physiologist Duties & Responsibilities:
Determining the effects of external and internal environmental by performing experiments
Operating medical devices and instruments as well as maintaining them
Researching organ system functions of plants, humans, animals, and cellular structures
Maintaining and operating medical instruments and devices
Monitoring patients during recording observations, cardiopulmonary diagnostic testing, and during exercise
Tracking activities of particular body systems and observing the human body in motion
Treating and studying the effects of dangerous natural processes such as plant venom, animal bite, and poisons
Treating the injured at decontamination areas and nuclear disaster sites
Physiologist Requirements:
Doctorate in physiology or a similar area of study
Previous experience
Excellent problem-solving skills
Great communication skills
Good teamworking skills
Analytical and critical-thinking ability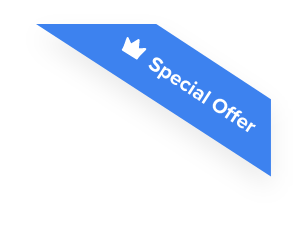 Joshua F.
Redline Electric & Solar

"The best recruiting platform on the market! VIVAHR allowed us to create a dashboard and applicant experience like no other!!"
Get more applicants from the
Best Job Boards
Post for free to 50+ job boards
Unlimited Job Postings
Unlimited Applicants

Sample Interview Questions For Physiologist
After collecting all the applications, you can try out our sample interview questions for Physiologists. These queries can assist you during the rest of your hiring process.
Personal 
Why did you want to become a physiologist?
What are some of your strengths and weaknesses?
Where do you see yourself in five years?
Human Resources
Have you ever disagreed with one of your colleagues?
How would you handle a patient who doesn't listen?
If a patient arrives with an already elevated BP, what do you do?
Management
Are there any research projects you would like to do in the future?
How do you manage your research?
Have you ever conducted a successful research project in your field of work?
Technical Skills and Knowledge
When you are observing the human body in motion, what observation would you record?
How did you conduct your previous research?
Is there any field of animal physiology that you are interested in?
What are the Educational Requirements For a Physiologist?
To become a Physiologist you must first acquire a bachelor's degree, this could be a physiology degree or a biological science program with a minor in physiology. After this, you should aim to get a Master of Science (M.S.) in Physiology or M.S. in Applied Anatomy and Physiology and complete a Doctorate program since most employers look for candidates with doctoral degrees.
How Much To Pay a Physiologist When Hiring
The salary of a Physiologist varies based on the previous job experience and education as well as the location (state/city) of the office or company they are employed in. A physiologist often earns between $42,579 and $68,222 annually. The hourly pay goes from $20 to $33, and median wages are $54,041 yearly and $26 hourly.
Frequently asked questions about Physiologist
How long does it take to become a Physiologist?
To become a physiologist might take some time, first, you must acquire a bachelor's degree, then a master's degree, and finally a doctorate. This can take anywhere between 6-8 years.
What is the job outlook for a Physiologist?
The job outlook for this position is expected to grow by 13% from 2020 until 2030. This means there will be around 1,500 job openings annually.
What skills do you need to be a Physiologist?
There are many skills you should have to be successful in this position. A physiologist should be a great problem solver and critical thinker, among many things they should also have a friendly demeanor and be passionate about their work.
Similar Job Descriptions as Physiologist