Below you will find a free Chief Operating Officer job description template to help you list the responsibilities and requirements for a Chief Operating Officer in your workplace.  If you have not done so, follow the simple steps to write a good job description we have covered to help you get the best applicants for your COO position.
What is a Chief Operating Officer?
The executive role of the Chief Operating Officer is to oversee all operational aspects of a company. This includes overseeing operations, human resources, and finance departments within an organization and managing budgets. The COO ensures that any departmental goals are aligned with corporate strategies by working closely with other executives at every level to set priorities for projects and growth initiatives throughout the year along with reviewing progress on both short-term (monthly) and long-term plans six months ahead before formal review cycles take place quarterly or annually based upon organizational needs.
Related Job Titles to Chief Operating Officer
Chief Financial Officer (CFO)
Chief Technology Officer
Chief Executive Officer
Chief Operating Officer Job Description Template
Our Company is looking for an ambitious, experienced, and self-driven Chief Operating Officer who will serve as the right-hand to our Chief Executive Officer (CEO) and be responsible for the general operational success of the organization. The ideal candidate must be a resourceful leader who has functioned at every executive leadership level and must manage diverse business operations.
The Chief Operating Officer will be saddled with the responsibility of overseeing the overall operations of the organization. They will perform a functional oversight on the work of other executive staff members to ensure organizational success. The report is sole to the Chief Executive Officer (CEO) of the Organization.
Chief Operating Officer Duties and Responsibilities
Work with the CEO to develop, drive and implement the company's vision, strategies, and goals.
Manage the company's capital investment to sustain its growth and profitability
Report directly to the CEO on all matters of the company
Perform oversight function on all the operations of the company
Drive the employees to ensure a high level of productivity
Ensure effective hiring, on-boarding, personnel appraisal, and retention
Design, implement, and ensure compliance with new organizational regulation
Design and implement policies to sustain the company's vision
Maintain the company's reputation and relationship with partners, clients, and stakeholders
Chief Operating Officer Requirements and Skills
Master's degree in business administration or any other related discipline
Not less than 10 years experience in an executive leadership position
Extensive knowledge of business functions of every department in an organization
Competence in strategic planning and business development
Leadership skills
Good communication and interpersonal skills
Decisiveness
Persuasiveness
Problem-solving ability
Proactiveness and foresight
Experienced in fundraising strategies
In-depth knowledge of data analysis and key performance index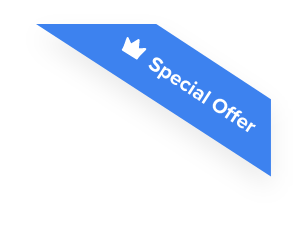 Joshua F.
Redline Electric & Solar

"The best recruiting platform on the market! VIVAHR allowed us to create a dashboard and applicant experience like no other!!"
Get more applicants from the
Best Job Boards
Post for free to 50+ job boards
Unlimited Job Postings
Unlimited Applicants

What does the Chief Operating Officer do?
The Chief Operating Officer is to work with the Chief Executive Officer to ensure the functionality of the whole organization by overseeing all operations of the organization to sustain growth and aid business expansion.  If there is a need for a change of strategy within the company, the COO is to design the strategy (along with other executives) and see the implementation of that change. This role involves an in-depth knowledge of sales and marketing within the company.  An effective Chief Operating Officer is well acquainted with department heads and those who contribute to the organization's inner workings.
Sample Interview Questions
Why do you consider yourself the best option for this job?
Can you share a brief overview of your executive leadership experience
What is the toughest job you have ever handled?
Can you briefly brush through your career growth to date?
Describe a time when you had to think outside the box and the effect on the organization.
How persuasive are you? Can you share a time when you influence a management decision on an issue, and what was the result?
Describe a time when you successfully organized multiple groups with different kinds of people in each to achieve a task.
Do you think you can improve the growth of this organization, and how do you hope to achieve this?
How do you handle rejection or negative feedback?
What is your motivation style? Describe a time and how you motivated a group to achieve a goal.
What is your style of communication? Give situational instances to describe your communication with clients, colleagues, subordinates, management, vendors, and partners.
What new strategy or policy would you like to suggest if hired?
Finding the right fit for a Chief Operating Officer
Oftentimes, companies have a difficult time achieving the right fit for a COO.  This role is crucial to a business but can often bring stress and tension to executive roles within an organization.  The Chief Operating Officer is the #2 in the company, under the Chief Executive Officer. Competing egos, feeling under-appreciated, and disagreements on opinions are common issues.  When hiring for this position, these issues need to be discussed and tested.
First, ask yourself, what kind of COO is needed?  Someone who can carry out the CEO's vision, implement change, take over the CEO position when the timing is right; someone to oversee the overall operations so that the CEO can focus on big picture items?  Establish the specific needs, and then interview and hire accordingly. These needs call for different personalities, experiences, and ambitions.
Spend some time with the candidate, possibly in the work environment.  Bring in other executive members and department heads.  Can the candidate keep up to speed?  What unique traits do they offer?  Do they have the ability to achieve the particular needs you have in mind?  Take your time when hiring for this imperative role.  To ensure you're getting exactly what you need, it will pay off, in the end, to be diligent and methodical in the hiring process.
Job Posting For Chief Operating Officer Tips
Posting your job for the COO of your company is important to encourage active and passive job seekers to apply.  Using free job posting sites to publish your job can be a major benefit to sharing your opportunities. We are big fans of leveraging the power of referrals through social share.  Use free social automation tools like Hootsuite or MeetEdger to promote your open positions regularly.  Use this as a chance to showcase your company culture.  Growing is contagious.  Promote your growth!
Ensure you have clear expectations in the job posting. Many executive-level positions will thrive with structure.  Encouraging your team or board to create job scorecards will ensure the candidate knows this is an opportunity with high expectations and will weed out lower-level candidates afraid of being held to those standards.
Similar Job Descriptions as Chief Operating Officer