Monday, June 26th, 2017
This is a Free Operations Manager Job Description Template that you can use to help hire and recruiter your ideal candidate. Feel free to add and remove any aspect of this Operations Manager Job Description Template to create the job post perfect for your company's role. Your job description is your sales pitch to draw the attention of the type of Operations Manager you are seeking to hire. Use this job description along with VIVAR's applicant tracking system to improve your hiring process.
An Operations Manager role in a company is to oversee the major functions of human resources and plays a big part in a company's management department. Duties and responsibilities of an Operations Manager consist of attracting potential candidates manage the company's training procedures, and onboarding practices. Additionally, an Operations Manager reviews a companies procedures and processes and provides improvement tactics to enhance productivity.
Related Job Titles For Operations Manager
Business Operations Director
Office Operations Manager
General Manager of Operations
Operations Supervisor
Operations Manager Job Description Template
We are looking for an experienced Operations Manager to oversee the production of goods and services.  Responsibilities include maintaining and improving an efficient organization, providing quality assurance of goods, and effectively managing employees.
Operations Manager Duties & Responsibilities
     Maintain a timely, cost-effective production process and meet all quality requirements
     Manage inventory, buy materials, and maintain warehouse efficiency
     Analyze financial data and use it to optimize profitability
     Enhance operational systems to maintain organization
     Hire, train, and supervise employees
     Ensure high-quality production of all materials
     Address clients' needs throughout the manufacturing process
     Strategize logistics to assure that all needs within the organization are being met for optimal performance
     Recommend changes to decision-makers within the executive structure when improvements are needed within a policy
Operations Manager Requirements
     Prior experience in Operations Management in a professional setting
     Experience managing people and overseeing operations
     Ability to create a working budget and conduct financial calculations
     Excellent leadership and organizational skills
     BS degree in Operations Management or other relevant fields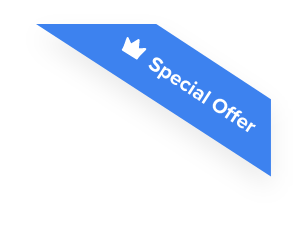 Joshua F.
Redline Electric & Solar

"The best recruiting platform on the market! VIVAHR allowed us to create a dashboard and applicant experience like no other!!"
Get more applicants from the
Best Job Boards
Post for free to 50+ job boards
Free for life plan
No credit card required

What Does an Operations Manager Do?
A typical workday in the life of an Operations Manager consists of being a  key component to a company's upper-management team. An operations manager handles a company'ss productively and efficiency by overseeing financial and budget information, managing staff members, reviewing employee workflows, and participate in creating and administrating company policies
Sample Interview Questions For an Operations Manager
If you are hiring an Operations Manager, these questions can be helpful in narrowing options until you find the ideal candidate:
What lead you to become an operations manager?
What are the key aspects that an individual must have to be successful in this role?
How do motivate staff members to adopt a new policy or procedure?
How do you access the productivity of a department?
What mistakes have you made as an operations manager and how did you handle the mistake?
How do you identify any bottlenecks in a project?
What methods have used to make sure you meet deadlines?
Why do you think an operations manager is an important role to a company?
Why do you think you would be a good fit for this company?
What are the Educational Requirements For Operations Manager?
Operations manager degrees are typically have acquired a bachelor's degree. A  degree in either business administration, finance, or business analytics. Obtaining a bachelor's degree usually is the minimum requirement for an operations manager position. Many businesses may also prefer operations managers to have a master's degree in operations management or business administration. Along with a degree, companies require operations managers to have extensive experience.
How Much To Pay Operations Manager When Hiring
Based on the job and the experience the range will vary quite a bit.  According to the Bureau of Labor Statistics, the median income for Operation Managers in 2015 was $48.45/hour or $100,780 a year. The job market for Operations Manager s over the next 10 years looks to grow by 4%.  Compensation and pay can vary based on your local city and state.