This recruiting procedure might be difficult at times. With our FREE Vice President Job Description Template, you'll be able to employ a qualified and trustworthy person for your company.
You can keep track of your hiring process and data using VIVAHR software. Candidates' submitted photos can be instantly identified, and their social media profiles may be seen with a single click. Different firms utilize different metrics, which may vary depending on the role. Select the factors that are most important to you using VIVAHR's customizable scorecards.
What is a Vice President?
Vice Presidents work for a variety of companies in a variety of industries, but they can also work for financial or educational organizations. They collaborate closely with other members of high management to make key decisions and monitor business operations.
Their role is to find opportunities for development within their company and to inspire lower-level employees to achieve departmental objectives. They may also be in charge of managing ties with Business Partners and accompanying higher management on business trips.
Related Job Titles for Vice President
President
Treasurer
Chief Executive Officer
The Top Vice President Skills
| | |
| --- | --- |
| | |
| | Vice presidents need to be good leaders since they are firm executives. Being able to effectively manage and get respect within their businesses might aid them in implementing new initiatives and engaging their staff. Employees and director-level executives who trust their vice president's leadership are more likely to provide fresh ideas and help new projects succeed. |
| | If parts of an organization's operations aren't performing as expected, vice presidents must utilize their problem-solving talents to pinpoint the source of the problem and devise effective solutions for changing corporate procedures. Budgets, recruiting policies, training procedures, and management strategies may all need to be revised in order to accomplish this. The solutions they execute can have a significant impact on the company's long-term viability and performance. |
| | Another useful talent for vice presidents is communication. They often communicate with other corporate executives, board members, and department heads in their job. Maintaining transparency and leading teams toward corporate goals can have an impact on their performance. They may communicate high-level information, report on the company's achievement, and verify department leaders are properly executing strategies through good communication skills. |
| | Analytical abilities may also assist vice presidents to examine procedures and key performance indicators in order to identify the company's market position. These abilities can also assist them in determining the source of a weakness in the company's operations if they fall below-defined standards. Vice presidents may keep a thorough picture of the company's health and market viability by reviewing management tactics, financial decisions, and productivity. Market trends might also assist them in making adjustments to their own operations if necessary. |
| | Vice presidents are frequently in charge of making high-level decisions for their organizations. This might include making decisions on a company's financial future, forming legally binding agreements with new partners, or changing recruiting procedures. Vice presidents must ensure that the decisions they make complement the organization's overall goals and advance the company's mission. Because the position has such sway, CEOs and board members must have faith in their vice presidents to make well-informed and strategic decisions that benefit the firm and its stakeholders. |
Vice President Job Description Template (Free)
We're seeking a thorough Vice President who can help us manage our workforce and handle departmental operations. The vice president's duties include monitoring internal operations, assisting in the development of strong customer connections, optimizing the company's operating performance, and assisting in the achievement of the company's financial objectives.
The vice president is responsible for assisting the company's president and must be able to fill in when the president is absent or unavailable. A good vice president should be creative and possess exceptional management and leadership abilities. Motivational, skilled public speaker, self-assured, and goal-oriented are all desirable qualities. Sometimes all it takes is a little prod to get you moving in the direction of your ideal employment. Are you all set to join us?
Vice President Duties & Responsibilities:
Assisting the president and board of directors with the creation of the company's overarching purpose, values, and strategic objectives.
Attending board of director meetings and discussing firm information.
Leading, directing, and analyzing the work of other workers, such as senior directors and managers, as well as ensuring a healthy workplace.
Contributing to sales innovations, strategic business development, and corporate profitability as specified by the firm's strategic goals.
Evaluating the company's success in reaching its objectives and devising measures to address any challenges that arise if the objectives are not met.
Managing the company's everyday operations and revenue-generating, as well as assuring its long-term growth.
Assisting in the improvement of the company's operating performance and attainment of its financial objectives.
Vice President Requirements:
Bachelor's degree in business administration or a closely related subject is required.
5 years or more in a management position.
Communication, interpersonal, public speaking, and leadership abilities are essential.
A mindset that is both inventive and motivating.
Excellent problem-solving, decision-making, and managerial abilities.
Self-assured and goal-oriented.
Working understanding of the sector and a desire to keep your expertise up to date.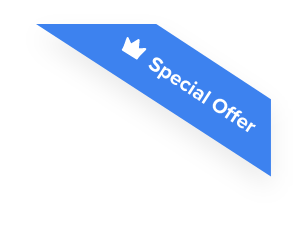 Joshua F.
Redline Electric & Solar

"The best recruiting platform on the market! VIVAHR allowed us to create a dashboard and applicant experience like no other!!"
Get more applicants from the
Best Job Boards
Post for free to 50+ job boards
Unlimited Job Postings
Unlimited Applicants

Sample Interview Questions For Vice President
Make sure you're on the correct track in your recruiting process by using these example Vice President interview questions. Are you ready to continue your search?
Personal 
What do you enjoy during your spare time?
How would your former colleagues characterize you?
How did you get your start in sales?
Human Resources
Have you ever worked on a budget for a department?
Tell me about a moment when you had to deal with a difficult client.
Have you ever been a member of a hiring committee?
Management
When it comes to employing new salespeople, how would you go about it?
What kind of leader are you?
What do you want to accomplish in the first month of working here?
Technical Skills and Knowledge
When it comes to employing new salespeople, how would you go about it?
What will our revenue look like once you've been here for a few months?
Do you believe it is beneficial to collaborate with the marketing department?
What are the Educational Requirements For a Vice President?
A bachelor's degree in business administration or a related subject is required for the position of Vice President. A master's degree in business administration is preferred by employers since it offers hands-on administration skills required to operate a corporation.
Those who are accredited in the field in which the company operates have an additional edge. If the business operates in sales, for example, and the Vice President holds a sales certification, it demonstrates the importance of the firm's advancement in that sector.
How Much To Pay a Vice President When Hiring
Vice Presidents usually earn from $20,500 to $171,000, and their median annual salary is around $82,890. The hourly wages range from $10 to $82, and the median hourly pay is $40.
Frequently asked questions about Vice President
What makes an Executive Vice President different from a Senior Vice President?
Executive and Senior Vice President jobs are common in large firms to support the President and other corporate leaders with a wide range of business activities. Seniority distinguishes an Executive Vice President from a Senior Vice President, as does their authority to make decisions without the President's permission.
Executive Vice Presidents are often higher in rank than Senior Vice Presidents and report directly to the President. Executive Vice Presidents can make budgetary, operational processes, and even recruiting choices without the President's permission because they have greater expertise in a VP capacity.
The Senior Vice President, on the other hand, can make budgetary and other recommendations to the President.
What are the responsibilities of a Vice President on a daily basis?
A typical day for a firm's Vice President begins with a check of their email or voicemail in order to reply to time-sensitive communications from corporate workers or Business Partners.
They check at future project deadlines for departments and department budgets to see if they have enough money to finish assignments. They attend meetings with the President and other executives throughout the day to discuss financial statistics, market research, and legal issues.
In his spare time, the Vice President meets with Department Directors and Managers to deliver information from Executive meetings. They also make an attempt to interact with employees and commend them on their efforts.
What characteristics distinguish an excellent Vice President?
An excellent Vice President is someone who can lead while also supporting others. Vice Presidents must help Chief Executives in achieving their corporate goals while also serving as a leader to all lower-level employees.
They should be able to change their communication tactics based on whether they're communicating with a Chief Executive, a Department Manager, a corporate employee, or a Business Partner. A competent Vice President also keeps up with industry trends and themes so that he or she may contribute to strategic decision-making.
To whom does a Vice President answer?
A corporation's Vice President normally reports directly to the President. They can, however, report to the Chief Executive Officer (CEO), Chief Operating Officer (COO), and other Chief Executives in an indirect manner.
Vice Presidents use these persons as a point of contact to transfer information from lower-level department managers and discuss current company operations. They also assign particular responsibilities to the Vice President to monitor in order to assure profitability, productivity, or compliance.
Similar Job Descriptions as Vice President