Every step of the recruitment process is a challenge in and of itself. But don't be put off by this; you've come to the correct spot. We have a solution for you! In this circumstance, the most important thing you'll need is a precise job description template for the position you're seeking a candidate for. We're delighted to provide you with this FREE CFO Job Description Template, which will serve as a valuable resource in the future.
You can customize this template to your company's wishes. Try using bulleted lists to enhance job requirements and duties. Also, don't forget to tell a bit about your company culture. VIVAHR can assist you by providing your HR staff with the tools they need to become professional recruiters.
What is a CFO?
CFOs (Chief Financial Officer) often work for companies in a range of sectors, providing financial guidance to ensure the company's long-term viability. They collaborate closely with the CEO on quarterly financial reports, investment possibilities, and company-wide budgeting efforts.
Their objective is to grow income and pay off liabilities by using their skills in business development and financial planning. They may also be in charge of preparing the company's annual financial report, which is sent to shareholders and potential investors.
Related Job Titles for CFO
CEO (Chief Executive Officer)
CMO (Chief Marketing Officer)
COO (Chief Operating Officer)
The Top CFO Skills
| | |
| --- | --- |
| | |
| | A chief financial officer must be able to work effectively with others since financial planning for a business includes input from other management as to future demands. Because CFOs frequently oversee accounting or financial departments, they must be able to collaborate effectively with staff in order to achieve departmental success. They should be dependable and have a reputation for honesty and integrity. |
| | To handle the various responsibilities that come with the job, a CFO frequently works long hours. Working 50 to 60 hours per week is not uncommon, especially when deadlines must be met. As a result, a CFO's time management and ability to balance responsibilities are essential skills. |
| | CFOs make a lot of big financial choices that have a big impact on the whole company. They should be able to come up with answers to problems that are simple to adopt across the firm and don't produce further problems. Strong problem-solving abilities might assist them in making thoughtful judgments that may necessitate creativity and ingenuity. |
| | Leading people is an important component of a CFO's job. A CFO with strong leadership abilities may effectively promote corporate plans and persuade people to adopt them. A CFO's leadership qualities can also assist them to boost staff enthusiasm and engagement in the areas they oversee. |
| | CFOs must be critical thinkers who can apply logic and financial intelligence to company difficulties since they play such a large role in decision-making and future planning. |
CFO Job Description Template (Free)
We're searching for a CFO to oversee the financial operations of the organization. You'll collaborate with other members of the C-Suite and be responsible for all financial and regulatory concerns within the company. You should have prior experience as a CFO at a firm with complex financials and a large balance sheet to succeed in this position.
A CFO must have a thorough understanding of all elements of financial management, from basic accounting to wide investment and banking operations. Because they would be in charge of all linked sectors of the company, the ideal applicant will be a strong leader. To achieve full financial management and sustainable growth, the objective is to protect the company's revenues and earnings. Apply now and let's do this together!
CFO Duties & Responsibilities:
Assist with high-level policy and strategic choices.
Assist in the recruitment of new employees.
Budget, report, and audit all areas where you will be in charge of the company's finances.
Ensure that legal and regulatory documentation is filed and that rules and regulations are followed.
Identify and address the company's financial risks and possibilities.
Manage the team for financial reporting and budgeting tasks.
Examine financial records for cost-cutting opportunities.
Work closely with the CMO, CEO, and COO to establish the strategic plan.
CFO Requirements:
A bachelor's degree in a related field, a master's degree, or an MBA.
Working in a top management role is a plus.
Strong financial and accounting experience, with knowledge of profit and loss, balance sheet and cash flow management, as well as basic finance and budgeting.
Corporate governance experience is preferred.
Negotiation talents that have been demonstrated.
Budget management, public accounting, and cash flow are all skills you'll need.
Ability to swiftly grasp new situations and make sound judgments.
Ability to instill trust and inspire confidence.
Ability to work under duress, efficiently plan personal workload, and delegate.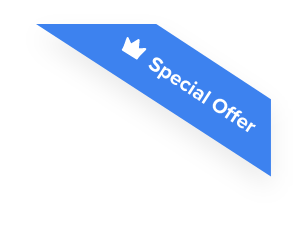 Joshua F.
Redline Electric & Solar

"The best recruiting platform on the market! VIVAHR allowed us to create a dashboard and applicant experience like no other!!"
Get more applicants from the
Best Job Boards
Post for free to 50+ job boards
Unlimited Job Postings
Unlimited Applicants

Sample Interview Questions For CFO
Once you've gathered all of the applications, feel free to utilize these CFO interview questions as a guide. These might assist you in narrowing down your top selections and clarifying your preferred options.
Personal
What past job experience have you had that has prepared you for a position at our firm?
Do you have any prior experience with our company?
What do you know about the financial efforts, successes, and ambitions of our company?
Human Resources
What have you done previously to assist a firm like ours with growing and/or scaling?
Where do you think you could bring value, based on what you know about this company?
Have you ever had a disagreement with a shareholder in your company?
Management
How has your leadership style aided your team's success?
How do you handle your current company's annual budget?
What kind of risk management experience do you have?
Technical Skills and Knowledge
How do you go about launching new tactics with your team?
How long have you been in charge of investing activities?
How do you handle your current company's annual budget?
What are the Educational Requirements For a CFO?
Most companies demand candidates to have a bachelor's degree in finance, accounting, or a related discipline for this executive position. Many firms, however, prefer people with a master's degree in business administration (MBA).
This position's training needs are generally met through a mix of formal education and job experience. Candidates for the job of CFO should initially occupy the position of Senior Financial Manager, where they may demonstrate substantial expertise in this function.
Although qualifications aren't always required to become a CFO, they do demonstrate expertise in the sector. Chartered Financial Analyst (CFA) and Certified Public Accountant are two examples of useful qualifications (CPA).
How Much To Pay a CFO When Hiring
CFOs usually earn from $39,000 to $220,000 per year, and their median annual salary is around $142,619. The hourly wages range from $20 to $106, and the median hourly pay is $69.
Frequently asked questions about CFO
What is the difference between a Controller and a Chief Financial Officer?
The distinction between a CFO and a Controller is that the former has greater seniority and is responsible for a larger range of tasks. CFOs, for example, are in charge of a company's finances, determining short and long-term strategies to boost cash flow and pay down debts.
The Controller, on the other hand, is in control of the accounting department and is responsible for reviewing financial statements and computations for mistakes. They may also assist in the compilation of financial reports based on accounting data.
What are the responsibilities of a CFO on a daily basis?
A CFO's typical day begins with a check of their email and a review of their daily duties. To assess accounts receivable and payable, they examine financial data on balance sheets and income statements.
They meet with the CEO and other company leaders throughout the day to review the company's current financial situation and how to continue. They produce reports, monitor stocks, and think about how to promote the company's capital structure by selling assets and other techniques during their downtime in the office.
They also use this time to go through the business budget and make any necessary revisions depending on departmental requirements.
What qualities do you look for in a CFO?
A competent CFO is someone who can effectively assess a company's financial health using their financial experience and analytic thinking. They should also have a creative attitude, which allows them to devise novel solutions to capital structure and budgeting constraints.
Because they must create reports, deliver presentations, and make financial recommendations, a successful CFO must also be an exceptional communicator.
CFOs should use caution when discussing work-related concerns outside the office or with unauthorized people since they have access to financial data and account information. This safeguards the business against fraudulent activity.
To whom does a CFO answer?
Despite the fact that CFOs are executives, they usually report to the company's more senior executive, known as the CEO or Chief Executive Officer. To obtain approval to invest in stock on behalf of the firm, reorganize finances, or make adjustments to the corporate budget, CFOs frequently turn to the CEO.
Similar Job Descriptions as CFO