It would be practically impossible to count all of the jobs and job positions in the world. If we take into account the fast-growing digital industry, the number is even bigger. Probably one of the most important and fundamental positions in every serious business, especially in the digital world, is a CEO.
When in search of a CEO for your company or business, take a good look at their responsibilities, duties, and requirements. To make your search easier, we created this FREE CEO Job Description Template that you can customize according to the duties or criteria that you find most important. Try out our VIVAHR Software to enjoy the process entirely!
What is a CEO?
Chief Marketing Officer, or CEO, is one of the highest positions in the company or organization's hierarchy. They usually represent the public face of the company and answer directly to the Board of Directors or Chairman.
They are responsible for managing operations within the company and ensuring that those operations go towards the set goals. They set goals and overall vision, make decisions, and serve as the main driver of an organization. CEOs monitor resources and operations, including development, logistics, and marketing. They create, plan, implement, and integrate strategic direction in the company and ensure long-term goals, growth, and profit.
Related Job Titles for CEO
The Top CEO Skills 
| | |
| --- | --- |
| | |
| | A successful CEO should possess great leadership skills and the ability to provide support and motivation to teammates when it is needed. Being "the boss" in some way doesn't mean just assigning tasks to workers, but being side by side with them and making a team. |
| | Clear communication is essential for a CEO. They are ought to communicate precisely and accurately with their employees and superiors, like shareholders or Chairmen. Good communication means correctly conveying decisions that have been made, new strategies, findings, or day-to-day responsibilities, in a way that is understandable to everyone. |
| | The CEO's position can typically create an intimidating atmosphere in the workplace among employees because it carries a huge responsibility. On the contrary, CEOs should make their employees feel comfortable about sharing ideas, disagreements, problems, or communication in general. An approachable atmosphere builds stronger and more trusty relationships. |
| | CEOs should be confident when it comes to making significant decisions regarding the business and welfare of the organization and employees. However, being an individual decision-maker is equally important as encouraging others to be involved in the decision-making process and that their opinion matters. |
| | Employees and superiors in the organization must trust and have faith in their CEO. Transparency, a unique and open business approach increases the level of trust within a team that is striving towards the same goal. They need to see hard work and dedication to understand particular decisions and strategies. |
CEO Job Description Template (Free) 
We are looking for experienced and independent CEO who is ready to join our team! You will be in charge of managing the company's operations and resources, making crucial decisions, monitoring development, logistics, and marketing. Furthermore, you will create, plan, implement, and integrate the strategic direction of an organization and lead it towards mutual goals, visions, and objectives.
The position of the CEO is one of the highest-ranking in the business world in general. Therefore, as a CEO you should represent the public face of our organization, as well as be a motivated and dedicated leader to your subordinates. Great communication and collaboration skills are essential in this job, along with the ability to establish a positive and approachable atmosphere in your team. Sounds good? Apply today!
CEO Duties & Responsibilities:
Manage operations in the organization/company
Set overall vision, mission, and goals of the organization
Communication with stakeholders, other departments, and public
Lead the development and improvement of the company's long-term and short-term goals
Make important investing decisions that will benefit and adhere to the company's vision and goals
Monitor all operations in different departments (logistics, marketing, database…)
Develop new ideas and strategies for the company's welfare
Monitor any potential risks or problems and provide appropriate solutions
Create, plan, and integrate the strategic direction and ensure the company's growth, profit, and return of investment
Help with recruiting new team members
Build strong and trusty relationships with other organizations
CEO Requirements:
Bachelor's or Master's degree in administration, finance, or relevant field
Proven prior experience in a high management position
Experience with developing and implementing strategies
Familiarity with PR, marketing, finance
An entrepreneurial and business-driven mindset
Leadership and organizational skills
Problem-solving and decision-making
Capacity to create a positive and encouraging atmosphere in the workplace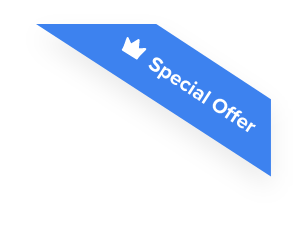 Joshua F.
Redline Electric & Solar

"The best recruiting platform on the market! VIVAHR allowed us to create a dashboard and applicant experience like no other!!"
Get more applicants from the
Best Job Boards
Post for free to 50+ job boards
Unlimited Job Postings
Unlimited Applicants

Sample Interview Questions For CEO
Once you gather up all the received applications, you can use these sample interview questions for the CEO. These questions can help you narrow down your choices and pick the most suitable candidate for the job.
Personal 
What did you want to be when you grow up?
What are your personal goals in life?
List your three biggest traits.
Human Resources
What other high positions have you held in the past?
Do you see the company changing under your influence?
Tell us the reasons you like and reasons you don't like your current position.
Management
What would be your goal in the first 90 days working here?
How would you describe your leadership approach?
Do you prefer to be close with your employees or to maintain a distance?
Technical Skills and Knowledge
What do you consider your proudest achievements?
How would you identify and solve some problems in the company?
Imagine that the product or service we launched failed the customers' expectations. How would you remedy that?
What are the Educational Requirements For a CEO?
The educational requirements for a CEO depend on the employer and the industry. However, most companies would prefer a CEO with at least a Bachelor's degree in administration, economy, finance, or related field. The position of the CEO doesn't come overnight, that is why it is preferable for a candidate to have demonstratable experience in similar positions and with managing and developing major projects.
How Much To Pay a CEO When Hiring
CEOs generally earn between $21,000 and $271,000 annually. The median yearly salary is around $148,709. The average hourly wages go from $11 to $130. The average median hourly pay s $71.
Frequently asked questions about CEO
What is the difference between CEO and CMO?
The CEO has the responsibility of managing, developing, and monitoring the company's overall operations, finance, and profitability. On the other hand, CMO organizes all aspects of a company's marketing strategies and efforts.
Is the CEO also an owner of the company?
In some cases, the CEO be the owner of the company. However, more commonly, the CEO is elected by the board of directors.
What is the difference between CEO and COO?
COO (Chief Operating Officer) is the second-highest rank after the CEO. They are the head of human resources, responsible for recruiting new employees, legal duties, and other administrative tasks.
What is the average annual salary of a CEO?
As of the end of 2021, the average annual salary for a CEO is around $148,709.
Similar Job Descriptions as CEO