Searching for a perfect employee can be a challenging job. You will have to pick the best and most suitable candidate from the sea of many others. How do you decide which one is the best fit for your company? Don't worry, we are here to assist you in your recruitment process. In this case, we are talking about the Executive Director and their responsibilities, skills, and requirements. All of that information is available in this FREE Executive Director Job Description Template.
Feel free to examine and customize it according to your unique criteria and standards and wait for job applications to come! Our VIVAHR Software is also here to complement your process and make it as easy as possible!
What is an Executive Director?
The Executive Director, also known as the chief executive officer, is one of the highest and most important positions in the company or organization. Executive Directors are responsible for overseeing day-to-day activities and operations, creating, developing, and executing business plans and strategies, and managing the company's assets.
They work closely with the board of directors and have many subordinates, so they are also responsible for evaluating and improving the performance of their employees. Executive Directors provide leadership, promote and strengthen the company's vision and mission in the corporate world.
Related Job Titles for Executive Director
CEO
Chairman
Vice President
The Top Executive Director Skills
| | |
| --- | --- |
| | |
| | Executive Directors are the face of the company and they ought to be excellent communicators. They communicate with employees of many different levels, promote the company at events, and speak on the behalf of the company in a verbal and non-verbal manner. |
| | Strategic thinking is a crucial skill that every Executive Director has to possess. A strategic mindset allows Executive Directors to think outside the box and recognize in which way they should lead their team and the company's vision. They are focused on long-term business goals. |
| | Executive Directors are not just bosses. They are true leaders. The best leaders in any industry are those who prove to their teammates that they are worthy of their time and influence and who are able to motivate them to be the best they can be. |
| | Well-organized Executive Directors are more likely to be successful and efficient in their role. They handle the majority of responsibilities on the daily basis and work with many people, from subordinates to chairmen. They need to keep track of their duties and manage their time smoothly. |
| | Executive Directors should be confident enough to make a significant and important decision regarding the company and its employees. Besides, they need to understand that other opinions matter and make their employees feel comfortable being a part of the decision-making process. |
Executive Director Job Description Template (Free)
We are searching for an experienced and self-driven Executive Director who will join our team and complement it on a high and professional level. You will be responsible for leading our company and its employees towards the mutual business goals and vision, overseeing day-to-day activities and operations, creating, developing, and implementing business plans and strategies, and optimizing financial operations. You would also evaluate and improve the performance of employees.
The core of being a successful Executive Director is having the ability to lead and motivate every employee at any time. Our ideal candidate should be aware of the importance that this role bears and possess all the necessary skills for this title. A strong Executive Director has outstanding verbal and written communication skills, as well as presentation skills. Furthermore, time management, decision-making, and strategic mindset are equally important in this job.
Executive Director Duties & Responsibilities:
Develop, manage, and direct business campaigns and strategies
Create weekly, monthly, and yearly business plans
Oversee day-to-day activities and operations
Manage company assets
Optimize finances and budget reports
Recognize, recruit, and train talented people who would lead and manage different departments
Evaluate and improve performance of employees
Ensure that employee and business practices adhere to legal requirements
Develop and maintain partnership and trusting relationships with shareholders, board of directors, and other parties
Represent the company at social events
Promote and strengthen the company's name and vision
Executive Director Requirements:
Bachelor's or Master's degree in business, finance, or similar role
5+ years of experience in the same or similar position
Ability to develop and execute strategic and financial plans
Strong public relations and marketing experience
Outstanding communication and presentation skills
A strategic and confident mindset
Analytical skills and leadership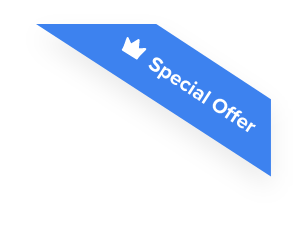 Joshua F.
Redline Electric & Solar

"The best recruiting platform on the market! VIVAHR allowed us to create a dashboard and applicant experience like no other!!"
Get more applicants from the
Best Job Boards
Post for free to 50+ job boards
Unlimited Job Postings
Unlimited Applicants

Sample Interview Questions For Executive Director
Once you gather up all the received applications, you can use these sample interview questions for Executive Director. These can help you limit your choices and pick the most suitable candidate for the job.
Personal 
Are there any interests of yours that you would like to point out?
What are three words that best describe you?
Why did you choose this career path?
Human Resources
What made you apply for this role in this company?
What makes you an appropriate fit for us?
What is your leadership philosophy?
Management
How do you motivate your team in critical moments?
How do you organize your time during a busy day?
Could you tell us about the most challenging professional decision you ever had to make?
Technical Skills and Knowledge
How would you explain our company's vision to someone who has never heard of us?
What experience do you have regarding managing the finances and budgets?
What is one thing that you would change immediately in our management?
What are the Educational Requirements For an Executive Director?
An Executive Director applicant requires a Bachelor's degree in business, public relations, finance, or related role. Some employers may want to hire a candidate with a Master's degree. Either way, a future Executive Director has to have extensive experience working in management or similar roles in order to acquire crucial skills for this position.
How Much To Pay an Executive Director When Hiring
Executive Directors usually earn from $19,000 to $106,500. Their median annual salary is around $67,554. The hourly wages go from $9 to $51. The median hourly pay for Executive Directors is $32.
Frequently asked questions about Executive Director
What is the main difference between an Executive Director and a CEO?
One crucial difference between these two roles is that the Executive Director is an authority by itself and oversees the functioning of the Board of Directors, while the CEO is answerable to the Board of Directors and has no authority over them.
Is an Executive Director a higher position than the CEO?
Both CEO and Executive Director are high-level positions in the company's hierarchy. However, in small companies and start-ups, Executive Director is most likely to be the highest position, while in mid and large companies, the CEO will be on top of the hierarchy.
What qualifications does an Executive Director possess?
Executive Director needs to obtain at least a Bachelor's degree in business administration, public relations, finance, or a similar position. They should have a minimum of 5+ years of experience in management positions in order to perform successfully as Executive Directors.
What is the average annual salary of an Executive Director?
Executive Directors usually earn between $19,000 and $124,000 per year.
Similar Job Descriptions as Executive Director