Are you on the search for the appropriate applicant to fill a position in your company? You'll be able to find competent and trustworthy staff for your organization with our FREE PMO Manager Job Description Template. When it comes to hiring, having the appropriate team on your side is critical. Make sure you have one by your side.
You can maintain track of your data by trying VIVAHR software. With a single mouse click, you may post your job opportunity on 50+ job boards. One of the most intriguing aspects of pipelines is that they may be used in any way you desire. You may even create your own to suit your specific recruiting requirements and procedures. Manage candidates as they go via your unique pipeline with ease.
What is a PMO Manager?
Managers of the Project Management Office (PMO) are responsible for overseeing business initiatives and ensuring that they are completed on time and on budget. They also verify that all team members adhere to the company's standards during the creation and implementation of each project.
Related Job Titles for PMO Manager
Head of PMO
PMO Director
Portfolio Director
The Top PMO Manager Skills
| | |
| --- | --- |
| | |
| | PMO managers must be excellent communicators in order to communicate messages to clients and team members. They need this skill to express their vision, goals, ideas, and issues effectively. In order to generate presentations and reports, they must also be able to communicate. |
| | PMO Managers must have great organizational abilities to guarantee that procedures function effectively and in accordance with agreed goals. While multitasking is important, it's also important to prioritize work, compartmentalize projects, and record everything for quick access and future reference. |
| | A PMO Manager must be able to assemble a team and lead them in the same direction, matching their personal ambitions with the organization's ones. The ability to successfully allocate duties, resolve disagreements, assess performances, and teach team members to help them develop their talents are all examples of team management skills. |
| | A PMO Manager must be able to acquire data, assess the benefits and drawbacks, and then come up with the best solution. Strong problem-solving abilities will enable PMO Managers to take a systematic approach to tackle challenges in order to reach a successful outcome. |
| | One of the most crucial tasks for project management is to develop a workable budget and keep track of it throughout the project's lifespan. To successfully determine where expenses are being exceeded and what changes they need to make to limit costs, PMO Managers often need expertise. They need to know how to track expenses and take care of the budget. |
PMO Manager Job Description Template (Free)
As a PMO Manager, we are looking for a dedicated individual to join our team. The PMO Manager's responsibilities include directing project management personnel, managing day-to-day operations in the PMO, offering direction on PMO rules and practices, and coordinating with other department heads to design projects and programs. We are a fast-growing team that may be on the lookout for someone like you.
You must have great leadership and communication abilities to be a successful PMO Manager. Finally, a top-tier PMO Manager must be well-organized and capable of working under duress. Are you ready to see how you'd do in a circumstance like this? Apply NOW to begin your skill development journey with us.
PMO Manager Duties & Responsibilities:
Defining, prioritizing, and developing initiatives in collaboration with other department heads.
Setting deadlines, prioritizing activities, and assigning team members to specific deliverables.
Analyzing financial data, such as project budgets, risks, and resource allocation.
Getting financial reports and budget plans.
Overseeing the project's progress and ensuring that team members are doing their duties effectively and in accordance with the company's requirements.
Creating new rules and processes for the project management office, as well as refining current ones.
Assessing projects to verify that they adhere to business requirements, budgets, and schedules.
Documenting the project's conception, development, and execution, as well as the scope, budget, and rationale, in detail.
PMO Manager Requirements:
A bachelor's degree in business administration, public administration, or a similar discipline is required.
It may be beneficial to obtain a Project Management Professional (PMP) certification.
A minimum of five years of industry experience is required.
It may be desirable to have at least one year of supervised experience.
Exceptional leadership abilities.
Communication abilities, both written and vocal.
Paying close attention to the smallest of details and intricacies.
Excellent technical and organizational abilities.
Interpersonal and multitasking abilities are essential.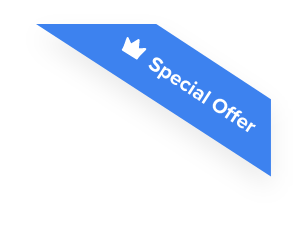 Joshua F.
Redline Electric & Solar

"The best recruiting platform on the market! VIVAHR allowed us to create a dashboard and applicant experience like no other!!"
Get more applicants from the
Best Job Boards
Post for free to 50+ job boards
Unlimited Job Postings
Unlimited Applicants

Sample Interview Questions For PMO Manager
Make sure you're on the correct track in your recruiting process by using these example PMO Manager interview questions. These questions will help you complete the rest of the application process. Are you ready to find the best applicant for the job?
Personal
How do you like to spend your free time?
How would you describe yourself in three words?
What draws you to this career?
Human Resources
What is your approach to working with a team member that is underperforming?
What words would you use to characterize the outcome of your most recent project?
What method do you use to assign work to your employees?
Management
What is the best way to define your communication and leadership style?
What broad measures do you employ to assess if a project is on track?
How do you assist the team in prioritizing projects that are competing or urgent at the same time?
Technical Skills and Knowledge
Have you ever had to supervise staff who worked from afar? How do you keep track of them as well as your own employees?
Describe how you handle budgeting for a given project.
Tell me about the most successful project you've worked on. What kind of stats did it generate?
What are the Educational Requirements For a PMO Manager?
For PMO Manager positions, a bachelor's degree in business or management is usually necessary. For certain project management roles, additional study to get a master's degree may be required.
Some Project Management applicants choose to seek credentials in addition to their degree, such as the Project Management Institute's Project Management Professional (PMP) Certification. PMO Manager and Senior PMO Manager certificates are also available from the American Society for the Advancement of Project Management.
How Much To Pay a PMO Manager When Hiring
PMO Managers usually earn from $80,000 to $174,000, and their median annual salary is around $122,761. The hourly wages range from $41 to $84, and the median hourly pay is $59.
Frequently asked questions about PMO Manager
What makes a PMO Manager different from a Product Manager?
Project and product managers collaborate together to guarantee that their organization produces high-quality goods in a timely way. They do, however, focus on distinct aspects of their jobs, which separates them from one another. PMO Managers, for example, determine budgets, manage team schedules, and deliver deadlines to their team and other experts at various times during the project's lifespan.
PMO Managers ensure that team members remain under budget when creating products and remind them of forthcoming deadlines when a project involves product production.
Product Managers, on the other hand, are in charge of collaborating with Product Designers, Data Analysts, and Product Engineers to decide the sorts of goods that customers want, as well as the blueprints for a product.
What are the responsibilities of a PMO Manager on a daily basis?
APMO Manager's usual day begins with a review of forthcoming deadlines for specific projects. They check in with the people in charge of such projects and stress the necessity of fulfilling deadlines.
They attend meetings with their project team throughout the day to answer questions and announce modifications to the existing schedule or project budget. They also meet with top management to update them on their team's progress and to lobby for further funds or project extensions.
To whom does a PMO Manager answer?
In major businesses, a PMO Manager usually reports to the Director of Project Management. These professionals manage many projects at the same time and communicate budget and timeline objectives to PMO Managers.
A PMO Manager may report directly to the Department Manager or Department Director in smaller companies. A PMO Manager in charge of updating a company's IT databases, for example, may report to the IT Department Manager or the Director of IT.
What characteristics distinguish an excellent PMO Manager?
A natural capacity to lead is possessed by a skilled PMO Manager. This quality aids them in managing a team of experts on a regular basis in order to meet corporate objectives.
They know how to use software applications and use them to construct digital calendars and timetables to keep everyone on track. They also understand how to inspire their employees and routinely use various incentives to boost production.
A good PMO Manager also has an inventive attitude, which allows them to quickly change project timelines or specific responsibilities. To save money for the firm, a smart PMO Manager takes sure to remain inside their budget.
Similar Job Descriptions as PMO Manager