The process of finding the best employee, in this case, Chief Marketing Officer, from beginning to end can sometimes be tiresome demand. There are a lot of things to pay attention to experience, top skills, requirements… Considering that we understand the struggle, we want to be helpful. That is why we came up with this FREE Chief Marketing Officer Job Description Template and we are offering it to you as a helpful tool in your selection. Aside from this, you can also use our VIVAHR Software to fulfill your experience. Read on and determine what type of person is ideal for your next Chief Marketing Officer!
What is a Chief Marketing Officer?
A Chief Marketing Officer, also known as a CMO, is a person responsible for the supervision, development, and execution of an organization's or company's marketing and advertising strategies. The CMO generates revenue and reports to the CEO about every important question, idea, and event in the marketing team.
The CMO also deals with market research, establishing prices, marketing communications, public relations, and customer service. The CMO takes care of the company's message and spreads it across social media. They also make sure that the message reaches the audience and meets sales expectations. The CMO comes up with new strategies and plans by listening to the audience and their wishes and implementing them in marketing campaigns.
Related Job Titles for Chief Marketing Officer
Marketing Director
Community Manager
Digital Marketing Specialist
The Top Chief Marketing Officer Skills
| | |
| --- | --- |
| | |
| | Above all, the CMO needs to have a vision of what direction the company or organization is going. This refers to marketing, business, and technological perspective. Having vision also helps the CMO make smart solutions in the future that will be beneficial for the whole company. |
| | The CMO is a leader in a team. And there is no good leader who is not able to communicate their plans, doubts, praises, and ideas. Being a great CMO means supporting colleagues and teammates, motivating them, and effectively implementing new ideas in marketing solutions. |
| | Nowadays, no company can survive in the digital world without an overall and data-driven analytical system. Although it may seem boring, this part is necessary. The CMO needs this skill to participate in creating strategies, further development, and various data collecting. |
| | A CMO would usually have to come up with different and engaging ideas and designs to attract new customers, as well as to keep the old ones. Variety and uniqueness are always a good path to successful campaigns. |
| Strategy and critical thinking | A successful CMO needs to think in advance and prepare the team for maybe troublesome periods. Observing the market situation from many different points of view helps them create a strategy for the future and keep the company going even in the most critical times. |
Chief Marketing Officer Job Description Template (Free)
In the digital world of the 21st century, there are countless job opportunities and there is no company or organization that doesn't have an expert in the field of marketing. Our company is one of them! We are looking for an experienced and dedicated Chief Marketing Officer to join our executive team. As a Chief Marketing Officer, your main duties would be to supervise, plan and execute the company's marketing and advertising strategies, generate revenue, research the market to come up with trendy new ideas, and increase and develop sales based on communication with brands, public service and feedback from the customers on Social Media.
As a Chief Marketing Officer, you are required to have excellent communication, analytical and critical thinking skills. You would be working in a team and have subordinates, which would make you a leader. Being a leader brings new responsibilities – the ability to motivate and support your teammates. Friendly attitude, cooperation, and determination for mutual success play a huge role in our team. In that case, if you are friendly, motivated, determined, and experienced in the marketing field, you are probably the perfect match for us. Apply now and become a vital part of our team! We are looking forward to meeting you!
Chief Marketing Officer Duties & Responsibilities:
Supervising, planning, developing, and executing all company's marketing strategies
Setting marketing goals and missions
Increasing and improving sales through successful and thorough marketing campaigns
Cooperating in overall company growth
Researching of market
Directing and coordinating the company's budget
Coming up with new and trendy marketing solutions
Communicating with brands, maintaining public relations and feedback from customers
Making sure that the company's message is spread across Social Media channels and reached the audience
Meeting sales expectations
Reporting to CEO and collaborating with other teams and departments
Staying up to date with the latest trends and technical innovations
Chief Marketing Officer Requirements:
Bachelor's degree in marketing, business, or communication
Proven prior experience
Solid knowledge of finance, marketing, distribution, and information technology
Excellent communication skills
Leadership, analytical organization skills
Motivation and determination
Creativity
Teamwork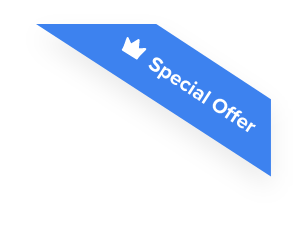 Joshua F.
Redline Electric & Solar

"The best recruiting platform on the market! VIVAHR allowed us to create a dashboard and applicant experience like no other!!"
Get more applicants from the
Best Job Boards
Post for free to 50+ job boards
Unlimited Job Postings
Unlimited Applicants

Sample Interview Questions For Chief Marketing Officer
Once you gather up all collected applications, you can use these sample interview questions for Chief Marketing Officer. These can help you narrow your choices and pick the most suitable candidate for the job.
Personal 
Could you tell us more about yourself?
What are your hobbies outside of work?
How did you decide to work in digital marketing?
Human Resources
What do you know about our company and products so far?
Why did you leave your previous job?
What kind of experience or knowledge do you expect to gain working here?
Management
How your typical day at work looks like?
How would you prioritize your duties and organize your time?
What was your most successful marketing campaign so far? Tell us something about it.
Technical Skills and Knowledge
In your opinion, what is the most important feature for a campaign to be successful?
How would you prepare for a sudden meeting or an interview with CEO or someone else in charge?
What tools, programs, and research approaches do you usually use?
What are the Educational Requirements For a Chief Marketing Officer?
A Chief Marketing Officer commonly obtains at least Bachelor's degree in marketing, communication, business, or similar field. Although, some companies require a Master's or advanced degree as well. Becoming a CMO requires 5 or more years of previous experience in the marketing area since the position of CMO holds a lot more responsibilities and leadership ability.
How Much To Pay a Chief Marketing Officer When Hiring
The salary of a CMO mostly depends on years of experience and whether the company they work in is a small, medium, or large business.
Approximately, the annual salary for a CMO goes from $15,000 to $228,000 and the median salary is $140,713. Hourly wages go from $7 to $110, and the median hourly pay is around $68.
Frequently asked questions about Chief Marketing Officer
What are similar job titles to CMO?
Similar job titles to CMO are Marketing Director, Community Manager and Marketing Coordinator, and Digital Marketing Specialist
Where do CMOs usually work?
CMOs usually work in digital marketing companies and other types of companies or organizations.
What is the difference between CMO and CEO?
A CEO (Chief Executive Officer) is the highest position in the company's management team. They answer to the chairman and directors and they are responsible for entire operations. A CMO (Chief Marketing Officer) is the head of the marketing team in a company.
Similar Job Descriptions as Chief Marketing Officer