The hiring process can be challenging. But don't be put off by this, you have the right team on your side! In this circumstance, the most important thing you'll need is VIVAHR software.
We are providing you with a precise job description template for the position you're looking for which in this case is the Director of Operations Job Description Template. It will serve as a valuable resource in the future.
You should be aware of everything in this job description as an employer. Don't underestimate the influence of social media when it comes to hiring. VIVAHR facilitates social sharing, which might imply the difference between a quick hire and a no-hire situation.
You'll soon have a pool of synthesized qualitative data on your prospect. You and your team may collaborate to produce an overall rating, which you can refer to throughout the hiring process.
What is a Director of Operations?
Directors of Operations are often employed by organizations in a variety of sectors to oversee the day-to-day operations of their companies.
They collaborate closely with department leaders and high management to explore opportunities to boost sales, staff retention, and customer happiness. Their goal is to assist higher management in promoting corporate growth by optimizing company operations and client relationships.
They may also be in charge of establishing budgets or financial goals for certain divisions.
Related Job Titles for Director of Operations
Chief of Staff
General Counsel
Treasurer
The Top Director of Operations Skills
| | |
| --- | --- |
| | |
| | Constant contact with firm personnel and stakeholders is a requirement of the operations director's job. You must have good written and verbal communication skills in order to effectively communicate messages and ensure that all parties involved understand their expectations. Because the job sometimes includes negotiating, you must be able to communicate effectively and utilize communication as a tactical advantage. |
| | Operations directors are in charge of overseeing operations and developing long-term plans. Both jobs need the ability to thoroughly examine numerous sorts of firm data. Operations directors also look for methods to increase the efficiency of the company's operations. You must be able to properly analyze each scenario, including assessing deciding variables, identifying solutions, and analyzing the impact of potential solutions. |
| | The operations director's job includes both supervision and decision-making. The job is frequently more senior to the general manager function and might be at the executive level of management, depending on the company's management structure. In addition to being in charge of plans and processes, you must also lead and direct the managers who put those strategies into action. |
| | Problem-solving talents are critical in the operations director function, given the post's high complexity and the extensive assistance required for company-wide operations. Aside from predicting possible difficulties, you must identify efficient solutions to a variety of situations and put in place policies to guarantee that they do not occur again. One of the most important aspects of problem-solving is the ability to think critically and prioritize activities. |
| | To be a successful leader and director, an operations director needs interpersonal skills. When overseeing and leading their group of managers, you will apply interpersonal skills like active listening and empathy. When finding answers to employee difficulties, you must display qualities such as reliability and accountability. Operations directors inspire their staff and frequently urge collaboration to achieve new objectives. |
Director of Operations Job Description Template (Free)
We're searching for a dynamic Director of Operations to help us take our business to the next level. Our ideals will be guarded by the director of operations, who will promote an active senior management team. You'll assess staff performance using data and analytics, lead and motivate individuals to achieve their full potential, and maintain a solid talent pipeline. You'll work with human resources to develop and implement succession plans for senior managers and supervisors, as well as improve internal departmental cohesiveness.
To be successful in this job, you must guarantee that operations and customer service are of the highest quality, encourage employees to give their best, and extend the company's presence and reputation. Ideal applicants are driven and results-oriented, with great interpersonal skills.
Director of Operations Duties & Responsibilities:
Playing a key part in the development of the company's budget and growth plan.
Putting ideas into action in order to maximize company and asset growth.
Ensuring that expertise and efficiency are maintained across all operating systems.
Developing ways to combat theft and stock losses, as well as executing cost-cutting efforts.
Making financial statements.
Taking care of money, accounting, and banking procedures.
Collaborating with leadership to create a culture of collaborative accountability and responsibility.
Ensuring that key performance targets are met in order to fulfill company and consumer expectations.
Director of Operations Requirements:
A business administration bachelor's degree is required.
5+ years of experience managing the human resources, finances, operations, or strategy of a large corporation.
In a comparable capacity, shown competence to manage costs.
Excellent operational and financial knowledge.
Ability to lead with integrity.
Excellent communication abilities, both written and vocal.
Strong interpersonal skills.
Outstanding ability to organize.
The ability to forecast three years into the future.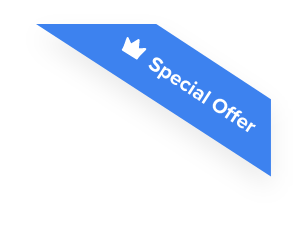 Joshua F.
Redline Electric & Solar

"The best recruiting platform on the market! VIVAHR allowed us to create a dashboard and applicant experience like no other!!"
Get more applicants from the
Best Job Boards
Post for free to 50+ job boards
Unlimited Job Postings
Unlimited Applicants

Sample Interview Questions For Director of Operations
Once you've gathered all of the applications, feel free to utilize these interview questions for a Director of Operations as a guide. These might assist you in narrowing down your top selections and choosing your preferred options.
Personal
What qualities or abilities do you possess that you believe will help you stand out among the other applicants for this position?
What are your thoughts on workplace mistakes?
Why are you looking for a new job and quitting your current position?
Human Resources
Tell us about a big achievement you've had. What exactly happened, and why were you so pleased with your work?
What qualities would you seek in a candidate applying for a position on your management team?
What role do you believe corporate culture has in your business? What would you do to ensure that the culture remained positive and productive in equal measure?
Management
What's the best way to manage numerous operational initiatives at the same time?
What would people say about your leadership style?
How many people have you successfully handled at once?
Technical Skills and Knowledge
How do you decide which providers to work with? Tell us a little bit about the factors you used to make your decision.
When you have to make budget cuts, how do you create a budget?
Tell us about how you plan and conduct a critical meeting with a group of employees.
What are the Educational Requirements For a Director of Operations?
A bachelor's degree in business administration, finance, management, or a similar discipline is usual for a Director of Operations. A master's degree in business administration, finance, human resource management, or a similar discipline would be beneficial.
Professional certificates in people management, operations management, data analysis, and supply chain management may come in help. Decision-making, corporate governance, change management, negotiation, strategic leadership, and business analysis are all useful leadership skills to have.
How Much To Pay a Director of Operations When Hiring
Directors of Operations usually earn from $24,000 to $143,000 per year, and their median annual salary is around $91,662. The hourly wages range from $12 to $69, and the median hourly pay is $44.

Frequently asked questions about Director of Operations
What is the difference between a General Manager and a Director of Operations?
Seniority and the extent of job responsibilities distinguish a Director of Operations from a General Manager. General managers, for example, are in charge of a certain department or corporate division inside a firm.
The Director of Operations, on the other hand, is in charge of all departments or branch locations inside a company. When compared to General Managers, the Director of Operations has a greater area of responsibility and hence has higher seniority. They may provide them instructions on how to structure their department's or branch's daily activities.
What does a Director of Operations do on a daily basis?
A Director of Operations' normal day begins with a check of their email and voicemail in order to reply to time-sensitive messages from corporate executives or lower-level management. They attend meetings with corporate executives throughout the day and report on the development of new policies or projects.
They also meet with department leaders to discuss operational changes and answer queries. They study sales statistics, customer surveys, staff surveys, employee performance reports, and other papers during downtime in their workplace to discover areas for improvement.
Individual departments or corporate branches may be visited by the Director of Operations to check on progress and speak with employees about improvements they feel would benefit the firm.
What characteristics distinguish an excellent Director of Operations?
A good Director of Operations guides daily operations across a firm using their years of industry knowledge. They have good oral and written communication skills, allowing them to express ideas between executives and lower-level management via emails, notes, and meetings.
They also have an inventive mentality, which helps them to handle difficulties like staff retention or onboarding procedures. A competent Director of Operations also takes the time to visit each department or corporate branch to engage with employees and ensure that managers are aware of new rules or procedures.
A Director of Operations reports to whom?
A Director of Operations usually reports to a Managing Director or Chief Operating Officer (COO). They may report directly to the Chief Executive Officer (CEO) in smaller organizations to plan ways to enhance operations.
Similar Job Descriptions as Director of Operations