The first step toward hiring a qualified service manager is creating an adequate and informative job description to attract the right applicants. To help you with the process, we created a Service Manager Job Description Template with all the necessary information, from duties and responsibilities to requirements. You can also add your extra demands to the template and customize it to fit your company's needs. In the end, we recommend using VIVAHR software to post the template on various hiring websites and get results as quickly as it gets. 
A service manager usually takes over the communication with customers and clients regarding the company's services and products, whether in verbal or written form. The role may include overseeing the entire customer service team as well. A service manager handles customers' complaints and queries but also ensures productive work in the whole department. He or she is responsible for taking, sorting, and resolving all kinds of issues and making sure the customers and clients are satisfied with its performance. 
As a company's representative, a service manager has a great responsibility and many important duties. Therefore, you want to hire the right person to handle such tasks, and our free Service Manager Job Description template will help you with that.
What is a Service Manager?
Customer service is the cornerstone of many successful businesses, and a service manager is a crucial part of that team. With excellent people skills and close attention to detail, the best service managers can build strong relationships with customers and ensure satisfactory interactions. They must also manage customer expectations by diagnosing problems and providing repairs quickly and efficiently. In addition, they should have a strong understanding of relevant laws and regulations.
Related Job Titles for Service Manager
Customer Care Manager

Customer Service Supervisor

Customer Service Advisor

Customer Service Specialist

Client Services Manager

Relationship Manager
The Top Service Manager Skills
| | |
| --- | --- |
| | The service manager should play to their team's strengths. Also, their attitude towards their team is a significant factor that influences their work environment. The service manager has to be there for their team and provide assistance whenever needed. Their trust and respect would create a sense of belonging in them, resulting in better performance. |
| | Organization skills are those related to creating structure and order, boosting productivity, and prioritizing tasks that must be completed immediately versus those that can be postponed, delegated to another person, or eliminated. |
| | Influential leaders must master all forms of communication, including written, verbal, and listening skills. The service manager is the line of communication between frontline staff and senior management. They need to master communication in several different ways - via email and social media, over the phone, and in presentations, meetings and one-to-ones. |
| | Service managers must spot and solve problems daily in a managerial position. Service managers must have outstanding attention to detail and the ability to remain calm under pressure. |
| | The service manager must be able to think of the bigger picture and focus on today's tasks and responsibilities but also need to plan for the future. Therefore, the service manager should excel in setting priorities in line with company goals, reviewing systems and policies, and attending training and managing their team's activities. |
Service Manager Job Description Template (Free)
We are looking for a detail-oriented service manager to get in charge of our service department and handle customer service interactions and reports. Our ideal candidate will have a strong knowledge of the industry standards and practices and its products and services, representing it to clients and customers in the best possible way and developing long-lasting relationships. 
As a service manager, you will have a great responsibility to keep the department running efficiently. Therefore, we would like to have someone with strong organizational and interpersonal skills, someone who can develop and maintain strong relationships with clients and customers and fit in the team.
Service Manager Duties & Responsibilities:
Managing service team members to meet the company's goals, including delegating and directing tasks, monitoring the progress of projects, and resolving potential issues in the department

Recruit, train, and motivate team members to work with greater efficiency and ensure they feel comfortable in the working environment

Handling complaints and concerns of clients and customers and creating long-lasting professional relationships

Assisting with administrative tasks that can include creating and managing invoices, taking orders, and handling inventory

Maintaining a professional voice and manner at all times to represent the company properly.

Developing service procedures, policies, and standards and coming up with new ideas for improving customer service goals and missions

Maintaining strong connections with manufacturers, dealers, and sales representatives. 

Monitoring, analyzing, and reporting the department's results

Keeping track of the industry regulations, restrictions, and laws, ensuring that the company complies with all of them and follows innovations and trends
Service Manager Requirements:
Bachelor's degree in business, administration, or related field

Previous experience in sales and management 

Knowledge of customer service software, databases, and tools

Deep understanding of the industry and all the laws and regulations 

Excellent communication, leadership, and problem-solving skills

Ability to work under pressure and handle stressful and demanding situations

Creative thinker and dynamic leader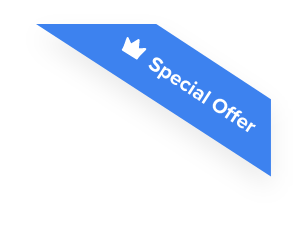 Joshua F.
Redline Electric & Solar

"The best recruiting platform on the market! VIVAHR allowed us to create a dashboard and applicant experience like no other!!"
Get more applicants from the
Best Job Boards
Post for free to 50+ job boards
Unlimited Job Postings
Unlimited Applicants

Sample Interview Questions For Service Manager
Once you post this template on the hiring websites, you may face difficulties selecting just one candidate. We composed the following questions to help you decide on a perfect applicant for the position. 
Personal
What qualities do you possess that make you qualified for this job?

What is a typical day at work according to you?

Where do you see yourself in five years?
Human Resources
What makes you think you'd be a good fit with our company culture?

How will you handle an employee who violated company policy?

What do you look for when adding a new employee to your team?
Management
What your management style?

How would you handle a disgruntled customer?

What measures would you take to motivate teamwork?
Technical Skills and Knowledge
How do you come up with solutions in response to customer service problems?

What do you usually do to improve the work processes in your department?

How do you stay up to date on the latest trends in the customer service industry?

What do you think is the most challenging part of a customer service job?

What customer service software and tools have you used in the past?
What are the Educational Requirements For Service Managers?
The minimum required education for a service manager is a high school diploma or GED. However, most employers require a Bachelor's degree in business or service management and previous experience in the sales and management field.
How Much To Pay Service Managers When Hiring
Based on the job and the experience, the range will vary quite a bit. According to the Bureau of Labor Statistics, Service Managers' median income in 2019 was $46.61 per hour or $96,940 a year. The job market for Service Managers over the next ten years looks to grow by 6%.
Frequently asked questions about Service Managers
What are the daily duties of a Service Manager?
A Service Manager's daily activities and duties can vary depending on the amount of customer service tickets and the number of agents they work with within their department. However, like most professionals, they will look at their email and voicemails to see if any vital tasks need to be accomplished immediately. 
One of the main objectives for Service Managers is to hold team meetings and have one on one sessions with their staff. They will also handle escalated tickets from customers and helping to resolve concerns. 
What makes a Service Manager excel?
A skilled Service Manager will harness their background working within the Customer Service Department to achieve a higher customer satisfaction rate. In addition, they strive to learn more to help themselves become a better manager and work on different training methods to help their staff. A great Service Manager is approachable, which creates an environment of transparency and trust with their department. 
Similar Job Descriptions as Service Manager
If this description for a Service Manager isn't what you were looking for, consider these similar positions: