Sunday, January 27th, 2019
Are you currently hiring for an Office Manager for your business? Here is a Free Office Manager Job Description Template that you can quickly use and post to your job posting site. Use this Office Manager job description template and make any changes you desire to make the job ad as unique as your business. If you need a better method to improve your hiring process, check out VIVAHR and our innovative applicant tracking system that is easy to use and created to help any business hire better.
Office Managers monitor routine operations and employees working in different professions or industries. The position's responsibilities may range from the development of in-office communication protocols and procedures, streamlining administrative systems, inventory audits, staff leadership, and task assignment.
Related Job Titles to Office Managers
Office Administrator
Administrative Assistant
Front Office Coordinator
Office Manager Job Description Template (Free)
We are actively seeking an Office Manager to organize and coordinate administration duties and office procedures. As our Office Manager, you will build and maintain a pleasant work atmosphere to ensure a high degree of productivity, communication, and safety of our office. Also, you will work closely with ownership to ensure a good office environment is maintained.
Office Manager Duties & Responsibilities:
Maintains office staff by recruiting, selecting, orienting, and training employees

Delegates and coordinate work tasks

Oversees all office employees work to ensure productively, meet deadlines, and company standards

Monitor and record hours worked, including overtime.

Maintains office performance by planning and achieving office systems, layouts, and supply inventory

Organize and keep current all financial records

Controls and reconciles petty cash

Organize repairs and upgrades on office equipment

Ensures all health and safety policies are current and up to date

Handles company's correspondence, complaints, and queries
Office Manager Requirements:
High school diploma, GED, or suitable equivalent

Bachelor's degree in business administration, communications, or a related field (preferred)

3+ years of work experience in an administrative/office management role

Strong organizational and time management skills and ability to prioritize

Excellent communication and interpersonal skills

Must have exceptional attention to detail and problem-solving skills

Computer skills and knowledge of office software packages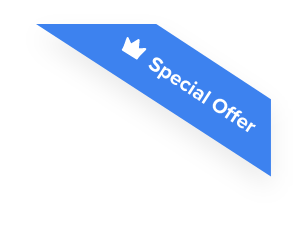 Joshua F.
Redline Electric & Solar

"The best recruiting platform on the market! VIVAHR allowed us to create a dashboard and applicant experience like no other!!"
Get more applicants from the
Best Job Boards
Post for free to 50+ job boards
Unlimited Job Postings
Unlimited Applicants

Sample Interview Questions For Office Manager  
These questions can help select an ideal candidate for your opening for an Office Manager:
Describe your responsibilities in your previous position.

How do you organize your workload when dealing with tasks and requests from multiple sources?

Please tell me about an office conflict you resolved.

How did you ensure the security of office records at your last organization?

What office management software are you familiar with?

How would you improve efficiency and lessen errors?

What do you think should be the biggest strengths of an office manager?

How have you ensured the acceptance of a new procedure or policy throughout a company?

What's the most challenging thing about being an office manager?
What are the Educational Requirements For Office Managers
For most office managers positions, a minimum of a high school diploma or equivalent is required. Some employers prefer a bachelor's degree in business administration, human resources management, or information management.
How Much To Pay Office Managers When Hiring
Based on the job and the amount of management experience and educations, the range will vary quite a bit. According to the Bureau of Labor Statistics, an office manager's average income for 2019 is $46.61/hour or $96,940 per year. The job market for Office Manages over the next ten years looks to grow by 7%. Compensation and pay can vary based on your local city and state.