If you're an employer looking for a new employee, look no further because you've come to the best spot, we got you! In this circumstance, the most important thing you'll need is a generic and precise job description template for the position you're looking for. We are pleased to provide you with this FREE Store Manager Job Description Template, which will serve as your primary resource moving forward.
This job description provides all information that you, as an employer, should be aware of. The listed abilities, responsibilities, and prerequisites will assist you in creating an appealing job post and selecting the ideal candidate. Our VIVAHR Software is the perfect finishing touch to your hiring process!
You can design Candidate Questionnaires for your job openings with VIVAHR. Having a well-designed applicant questionnaire can assist you in locating suitable job seekers.
What is a Store Manager?
Store Managers work for major department shops, boutiques, or retail chains to keep the store well-organized and customer-focused. They collaborate closely with the Assistant Store Manager to plan staff schedules and keep track of their expenditures.
Their role is to assign activities like refilling shelves, checking out customers, and rearranging displays to Store Associates. They may also be in charge of coming up with marketing concepts to attract clients from the surrounding area.
Related Job Titles for Store Manager
Stocker
Store Associate
Store Clerk
The Top Store Manager Skills
| | |
| --- | --- |
| | |
| | On a typical day, retail managers do a wide range of activities and contact with employees and top management on a frequent basis. They benefit from time management skills in order to efficiently organize work and track progress toward their objectives. |
| | As a retail manager, you may be assigned to projects that are vast and complicated, requiring the collaboration of various specialists and the use of a number of tools. Good project management abilities may assist you in scheduling activities, keeping track of main procedures, and tracking overall operation progress. |
| | Retail managers may have to deal with vast amounts of data and devise techniques to extract usable information from it. Knowing how to utilize the appropriate tools for analysis can help you save time and be more productive in your capacity. |
| | On a daily basis, retail managers contact a wide range of professionals and customers. Because communication is such an important component of a manager's job, you may improve your written and vocal communication skills to succeed in this position. |
| | You may be in charge of huge teams of professionals operating in one or more locations as a retail manager. To efficiently handle inventory and check stock numbers, you may also need organizational abilities. |
Store Manager Job Description Template (Free)
We're looking for a friendly and communicative Store Manager to supervise daily tasks within our shop. As the shop manager, you will be in charge of the business's operational and organizational standards. Administrative chores, inventory management, and company strategy development will all be part of your responsibilities. desire to take a chance and learn something in the process Our work attitude is teamwork; if you want to be a part of it, don't wait.
The ideal applicant would be able to boost customer satisfaction while still meeting monthly sales targets. You should have strong leadership and interpersonal abilities in addition to being a good communicator. Join our team RIGHT NOW and let's learn and grow together!
Store Manager Duties & Responsibilities:
Provide great service to achieve high levels of client satisfaction.
Train and coach salespeople to motivate them to accomplish sales targets.
Create marketing techniques to bring in new consumers, increase store traffic, and increase profits.
Hire, train, and supervise new employees.
Professionally respond to consumer complaints and concerns.
Make sure that the store follows all health and safety laws.
Create promotional materials and in-store displays and arrange them.
Prepare in-depth studies on purchasing trends, client needs, and profit margins.
Manage store budgets and keep financial records up to date as part of your store management tasks.
Keep an eye on inventory levels and place fresh orders as needed.
Store Manager Requirements:
A high school diploma or similar certificate.
A bachelor's degree in business administration or a related discipline would be preferable.
Experience working in a retail context for at least three years, preferably in a management role.
Excellent leadership and customer service skills.
Customer-oriented with a solid grasp of basic business management practices.
Excellent interpersonal and communication abilities.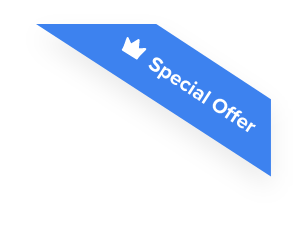 Joshua F.
Redline Electric & Solar

"The best recruiting platform on the market! VIVAHR allowed us to create a dashboard and applicant experience like no other!!"
Get more applicants from the
Best Job Boards
Post for free to 50+ job boards
Unlimited Job Postings
Unlimited Applicants

Sample Interview Questions For Store Manager
Use these sample Store Manager interview questions to ensure you're on the right track in your hiring process. These questions will assist you in completing the remainder of the employment process.
Personal
Could you describe yourself in a few words?
Why did you decide to work in the retail industry?
What are your favorite pastimes?
Human Resource Management
How would you characterize your last boss's relationship?
Do you have any prior knowledge of our product?
What do you think a Store manager's most crucial skill is?
Management
Describe a typical day at your last employment.
How do you keep organized and up to date?
Would you be willing to work an extra shift or cover for a coworker if necessary?
Technical Knowledge and Skills
There is a long queue of clients waiting to be served, and you know there will be no one to assist you. How would you speed things up?
How would you deal with a disgruntled consumer who is unhappy with the product?
What would you say is your best skill?
What are the Educational Requirements For a Store Manager?
A Store Manager should have a bachelor's degree in business administration. For a Store Manager role, the National Retail Federation, an association for retail professionals, offers further training and courses.
A degree may easily be replaced with retail experience. A Store Manager's CV should include past retail experience in a supervisory role.
How Much To Pay a Store Manager When Hiring
Store Managers usually earn from $19,500 to $56,000 per year, and their median annual salary is around $40,887. The hourly wages range from $10 to $27, and the median hourly pay is $20.
Frequently asked questions about Store Manager
What makes a Store Manager different from a Sales Manager?
Both Store Managers and Sales Managers are in charge of increasing a company's income. The sorts of workplaces they operate in and the personnel they supervise distinguish a Store Manager from a Sales Manager.
A Store Manager, for example, works at a retail establishment. They place orders and supervise a team of Sales Associates that work to increase sales and improve the customer experience in their shop.
Sales Managers, on the other hand, are more likely to operate in an office atmosphere. They supervise a team of sales representatives that conduct cold calls and visit with clients in person in order to secure sales contracts.
What are the responsibilities of a Store Manager on a daily basis?
A Store Manager comes to work before the start of business hours on a regular day. They unload products and receive order shipments. Invoices are compared against shipments and stored in the backroom by shop managers.
The Shop Manager splits their time between administrative chores in the office and dealing with customers at the front of the store throughout the day.
They also assign activities such as checking out customers, refilling shelves, and completing inventory in the storeroom to Sales Associates. The Store Manager counts the drawer at the conclusion of each shift and deposits all monies above $100 in the safe.
What characteristics distinguish an excellent store manager?
In order to assist consumers and promote sales, a good Store Manager is willing to work nights, weekends, and holidays.
They have a creative attitude that helps them to come up with unique ideas such as restructuring displays and holding sales to help sell an unpopular product. A competent Store Manager also provides exceptional customer service to help customers with their requirements, resolve customer concerns, and retain a loyal client base.
When required, a good Store Manager can also make unpleasant decisions, such as terminating staff or dealing with employee-customer confrontations.
To whom does a Store Manager answer?
Depending on the sort of shop they operate in, a Store Manager reports to several positions.
The Store Manager generally reports directly to the Store Owner in locally owned stores or boutiques and collaborates with them on marketing ideas, exhibit design, and trade show attendance.
Store Managers that work for big retail chains report to a member of the corporate staff.
Similar Job Descriptions as Store Manager