Do you struggle when creating a captivating job description? Are you looking for an easier way to find suitable candidates for your company? Our FREE Personal Shopper Job Description Template has everything you need, from duties and responsibilities to the skills one needs to be a successful Personal Shopper.
Try using our Personal Shopper Job Description Template and combine it with VIVAHR software for best results. You can adjust the template however you please, create an eye-catching job description, and add it to job posting sites.
What is a Personal Shopper?
Personal shoppers are people who are exclusively assigned to customers to help them have the best shopping experience possible and find just what they need. They assist their clients through calls, email, or in-person with deliveries, shopping orders, or requests and returns of purchased goods. They typically work in-store departments or warehouses, however, they can also work as freelancers and at specialty boutique stores.
When interviewing candidates try to look for personal shoppers who are well-organized and have outstanding customer service skills. Avoid candidates who lack confidence and are not creative or imaginative.
Related Job Titles for Personal Shopper
Store Associate
Shop Assistant
Retail Sales Associates
The Top Personal Shopper Skills
| | |
| --- | --- |
| | |
| | A personal shopper communicates with clients, customers, colleagues, and managers daily. It is important to be an active listener, have a friendly demeanor, and understand your clients' needs. Ask customers about what they like, if they feel they're comfortable, and feel free to compliment them and encourage them to shake things up sometimes. |
| Creativity and Imagination | To be a good personal shopper, you should have some sense of style and be open to being imaginative and creative. The more you learn about your customers the more creative you should be. Some customers, however, don't like change and know what they want, so be sure to get a good understanding of what your customers like to help them choose the best items possible. |
| | Personal shoppers should be up-to-date with fashion trends and have some background knowledge about fashion. If a customer can reference something or explain what they want, you should be able to identify the item or find just what they need. |
| | Confidence is key to being a successful personal shopper. If your customers see that you are sure of an item and can present it in the right manner they will most likely buy it. You should feel passionate about what you are selling and know who to sell it to. |
| | Some store departments can be very large and require a lot of tidying up. Make sure to be well-organized and know where all items are placed, this will help you to move fast and find just what you are looking for, for your customers. |
Personal Shopper Job Description Template (Free)
We are currently looking for a creative and responsible personal shopper to join our store department. In this position, you will offer advice on special offerings, items of clothing, and process purchase orders as well as prepare deliveries. You will also be expected to keep track of inventory and collaborate with the store department to ensure on-time delivery. You should demonstrate great customer service skills and excellent communication skills.
To be a successful personal shopper means you are energetic and have a friendly demeanor. Our ideal candidate is someone who has previous retail experience and can resolve customer issues on time.
Personal Shopper Duties & Responsibilities:
Helping clients and customers to find the best purchases for them by providing guidance, advice
Collaborating with the store department to ensure on-time delivery
Reporting supply shortages, item issues, customer problems to the management team
Assisting with orders, packaging, payment, loading, where required
Keeping track of inventory and special offerings
Ensuring all items are packed, scanned, and selected
Advising clients on suitable discounts, offerings, or unavailable products
Responding to customer complaints and requests in a timely and effective manner
Helping customers with making payments and placing orders, via phone, in person, or online
Engaging in a friendly manner with customers and giving them special instruction on items
Personal Shopper Requirements:
High school diploma or GED
Bachelor degree in marketing or a field in fashion
Strong customer service skills
Ability to multitask
Willingness to work irregular hours and during busy shopping periods
Basic math and computer skills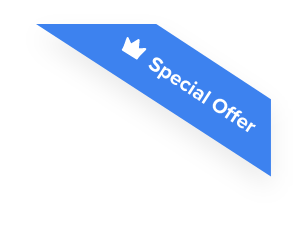 Joshua F.
Redline Electric & Solar

"The best recruiting platform on the market! VIVAHR allowed us to create a dashboard and applicant experience like no other!!"
Get more applicants from the
Best Job Boards
Post for free to 50+ job boards
Unlimited Job Postings
Unlimited Applicants

Sample Interview Questions For Personal Shopper
Picking out the right candidates can be difficult. We've created a list of sample interview questions for Personal Shopper that will make this process easier for you. We also have this ultimate list of interview questions if you feel you need more recommendations.
Personal 
Why did you want to become a personal shopper?
How do you see your career path going?
Why would you say you're a good fit for this position?
Human Resources
How do you handle a difficult customer?
What do you do if your client is unsatisfied?
How would you handle an unpleasant exchange with a colleague?
Management
If a customer complains about a damaged item, what do you do?
How would you manage an irregular work schedule?
How do you help a customer that is struggling to find the right item of clothing?
Technical Skills and Knowledge
What is the most important trait a personal shopper should have?
What do you do if a customer wants to return an item of clothing for something else?
How would you know what your customer wants?
What are the Educational Requirements For a Personal Shopper?
To become a personal shopper there is no formal education needed, however, employers prefer that you have some educational background, either a high school diploma or a bachelor's degree in marketing or fashion. You should be up to date with all the latest trends and know what your clients like.
How Much To Pay a Personal Shopper When Hiring
The salary of a personal shopper varies based on the previous job experience and education as well as the location (state/city) of the office or company they are employed in. A personal shopper can earn between $34,612 and $66,443 per year. The hourly wages go from $17 to $32. The median annual salary is $48,358, while the median hourly wage is $23.
Frequently asked questions about Personal Shopper
What is the difference between a retail salesperson and a personal shopper?
Although both positions entail a lot of the same duties and responsibilities, a personal shopper is someone who has assigned customers to them who is responsible for giving them an exclusive one-on-one shopping experience. A retail salesperson handles all customers who walk into the store whereas a personal shopper only has selected customers and can dedicate their time to them exclusively.
What is the job outlook for a personal shopper?
The job outlook for personal shoppers is expected to increase by 4% from 2020 to 2030, according to the Bureau Of Labour Statistics. This is a normal and steady increase.
How much experience do you need to become a personal shopper?
Technically, you don't need any previous experience, you can learn everything you need to know through on-the-job training. However, employers usually give this position to someone who has had previous retail experience.
Can you advance from this position?
Yes, you can advance to store manager or department manager. People who work in retail usually advance to higher positions over time if they remain in the same retail company and have an undergraduate education.
Similar Job Descriptions as Personal Shopper