You are an employer who is in search of an ideal candidate for your business. What is the most important item that you should have to interest potential candidates? The thing that will help you the most in your recruiting process is a precise and detailed job posting for the position you are looking for. We are presenting you this FREE Retail Store Manager Job Description Template.
This template includes everything you need to know about this position and you can easily customize it in a way that will attract candidates. Additionally, you can check out our VIVAHR Software, combine it with this template and enjoy the full experience!
What is a Retail Store Manager?
A Retail Store Manager, or Store Coordinator, is responsible for managing and overseeing daily operations and the organization of the store. Their job is to make sure the employees are working efficiently and providing the best possible customer service. They monitor sales, staff performance, and inventory. Retail Store Managers also communicate with vendors and order inventory, schedule shifts, and train new employees.
Furthermore, their duties include creating sales and marketing strategies that will improve customer service, customer satisfaction, and expand store traffic and customer base. They also handle various administrative tasks, meet monthly or annual sales goals, and increase profitability.
Related Job Titles for Retail Store Manager
Customer Service Representative
Shift Manager
Office Manager
The Top Retail Store Manager Skills 
| | |
| --- | --- |
| | |
| | Being a successful Store Manager means having the ability to identify with employees and recognize their potential and skills and encourage them to work forward. It means constructive criticism instead of belittling and treating others with respect. This kind of real leadership mindset really inspires employees to give their best. |
| | Communication with customers, as well as with employees, is the key. We are not talking about just communication by spoken word. The combination of body language, facial expressions, and tone of voice conveys the most efficient message. The ability to listen is equally important as being a great communicator. |
| | In a fast-moving retail industry, it is essential to possess excellent organizational skills. A Store Managers' schedule is usually full, so they need to keep track of every duty they have and everything that is going on around them. |
| | Customer service is probably the primary skill for a Store Manager. The goal for every industry and every store is the satisfaction of their customers. Store Managers should be able to identify customers' needs and preferences and provide the best customer service according to that. |
| | The job of Store Managers requires making many decisions during the day. Store Managers that are able to think and act quickly and make appropriate decisions without mistakes are the ones that can fully evaluate information and feedback and divide right from wrong. |
Retail Store Manager Job Description Template (Free) 
We are looking for an experienced and customer service-oriented Retail Store Manager to join our sales team. You will be responsible for managing, monitoring, and supervising operational and organizational standards of the store on a daily basis. You will be communicating with vendors, checking the inventory, scheduling shifts, and making sure that the flow of the store runs smoothly and efficiently.
Moreover, your duties will include developing marketing and promotional strategies that would improve customer service, satisfaction, expansion of store traffic, and customer base. You will be performing various administrative tasks and making sure that monthly and annual sales goals are met. You should have great communication, organization, and customer service skills, as well as a leadership mindset and eagerness to work in a team. Sounds good? Apply today!
Retail Store Manager Duties & Responsibilities:
Manage and supervise daily operations at a store
Check on employees and make sure they are working efficiently
Communicate with vendors and superiors in the corporate hierarchy
Order inventory and monitor inventory levels
Develop marketing and business strategies to improve customer service and satisfaction
Expand store traffic and customer base
Create and distribute promotional material
Interview and train new employees
Ensure that the store is clean and presentable
Prepare monthly/annual budget and make sure the sale goals are met
Perform other administrative tasks
Maintain statistical and financial reports
Respond to customers' complaints and dissatisfaction and provide a solution to the problem
Retail Store Manager Requirements:
High School Diploma
Bachelor's degree in business studies or management is advantageous
Business orientation and basic knowledge of marketing
Prior retail work and management experience
Leadership and organizational skills
Customer support and great communication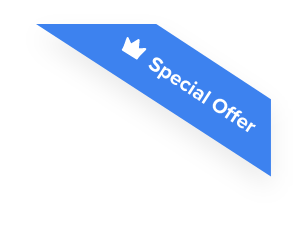 Joshua F.
Redline Electric & Solar

"The best recruiting platform on the market! VIVAHR allowed us to create a dashboard and applicant experience like no other!!"
Get more applicants from the
Best Job Boards
Post for free to 50+ job boards
Unlimited Job Postings
Unlimited Applicants

Sample Interview Questions For Retail Store Manager
Once you gather up all the received applications, you can use these sample interview questions for the Retail Store Manager. Interview questions can help you narrow down your choices and pick the most suitable candidate for the job.
Personal 
Can you tell us your biggest traits and flaws?
Why did you choose a career in retail?
What was your second career option?
Human Resources
Why are you keen on this role?
How did you manage some challenges or hard times in the past?
What was the reason for leaving the previous store?
Management
If you could change anything about our work right now, what would it be?
How do you handle conflicts or rivalry among employees?
How do you stay focused and motivated in the workplace?
Technical Skills and Knowledge
In your opinion, what are the qualifications that a Store Manager should have in order to be successful?
What is the first thing a new employee should learn and acquire?
An angry customer enters the store. How do you treat them?
What are the Educational Requirements For a Retail Store Manager?
A Bachelor's degree in administration, marketing, management, or relevant field is an advantage for a Store Manager candidate. However, those who only obtain a high school diploma can also become Store Managers.
This position requires several years of hands-on experience in the retail environment and developing some of the crucial skills. The candidate should gain confidence to be a leader and the ability to acquire important duties over time.
How Much To Pay a Retail Store Manager When Hiring
The annual salary of a Retail Store Manager goes from $21,500 to $55,000. The median annual is around $41,636. Retail Store Managers usually earn between $11 and $26 hourly. The median hourly pay s about $20.
Frequently asked questions about Retail Store Manager
What are the important responsibilities of a Store Manager?
A Store Manager is responsible for managing and overseeing operations and work in the store, recruiting new employees, communicating with vendors, ordering inventory, handling the budget, and other administrative tasks.
What is the difference between a Sales Manager and a Store Manager?
Store Managers usually work on the location, that is, at the store, and deal with various operations, inventory, hiring new employees, etc. On the other hand, Sales Managers recruit Store Managers and evaluate their performance.
What are the working hours of a Store Manager?
Store Managers typically work between 40-60 hours weekly. They usually stay at work overtime or on weekends during busy times.
What is the average annual salary of a Store Manager?
Store Managers generally earn between $19,500 and $63,500 annually.
Similar Job Descriptions as Retail Store Manager