Searching for a tool to make your recruitment process easier? Seems like you are in the right place. We are providing you with this FREE Store Associate Job Description Template, which will serve as your primary resource moving forward with this process.
VIVAHR software allows you to keep track of your data and hiring process. You may advertise your job opening on 50+ job boards with a single mouse click. You can send smart, on-brand emails while preventing spam with VIVAHR.
With VIVAHR, you don't need to go through a candidate's resume to get phone numbers, email addresses, and other critical information. Candidates' submitted photos can be instantly identified, and their social media profiles may be seen with a single click.
What is a Store Associate?
Store Associates can work in a variety of retail settings, including independently owned companies, boutiques, department stores, and shopping malls. They collaborate with other Store Associates to complete everyday tasks such as replenishing shelves, organizing supply rooms, and operating the cash register.
Their duty entails assisting consumers in locating specific items as well as administering refunds and handling customer concerns. They may also be in charge of creating distinctive product displays to pique curiosity and increase sales.
Related Job Titles for Store Associate
Store Clerk
Store Manager
Stocker
The Top Store Associate Skills
| | |
| --- | --- |
| | |
| | Customer service abilities aid in the development of client relationships. This ability enables you to work directly with customers to provide a positive experience. Allow consumers to talk with you to demonstrate your patience and want to offer them a great experience. If they wish to learn more about your company's products, explain your technical expertise to them. |
| | Problem-solving abilities assist you in overcoming obstacles at work. You'll almost certainly need to assist customers with a variety of concerns, and problem-solving abilities enable you to make educated judgments that satisfy consumers. When you run into a difficulty you can't solve on your own, get assistance from a manager and make notes so you can fix it on your own if the situation arises again. |
| | Personality, expertise, and persuasion are all important qualities in a salesperson. You should be able to assist consumers in finding things, give recommendations, and persuade them to buy something. If you want to pursue a career in sales, gaining sales skills as an associate can help you lay a basis for future studies. |
| | Salespeople must be able to manage their time well in order to perform various jobs within a set amount of time. Maintain a work-life balance so that you can perform all of your responsibilities, such as assisting customers, replenishing shelves, and keeping the business clean. To demonstrate that you care about your customers, make sure you offer each one your entire attention. |
| | Your ability to handle your workload is demonstrated by your organizational abilities. You may prioritize duties by significance, such as managing the cash register, updating sales floor signs, and researching consumer specials. Staying organized at work allows you to move between activities quickly and effortlessly, which is useful on a retail sales floor. |
Store Associate Job Description Template (Free) 
We are searching for a Store Associate who will be responsible for answering any and all customer queries regarding the company's goods and services. A sales associate is required to keep up to date on the company's goods, services, and policies on a regular basis.
The ability to handle complaints is an important component of this job. Empathy and tact are required to turn a disgruntled consumer into a pleased customer while keeping to corporate regulations. Maintaining the appearance of the sales floor, items, signs, and displays is another important task. We are a learning and growing community. If you enjoy working in a team and having an open mind, please join us and apply today.
Store Associate Duties & Responsibilities:
Greeting customers, improving goods interaction, answering questions, and providing outstanding customer service.
Managing financial transactions, cash register operation, and drawer balancing
Obtaining pre-determined objectives.
Referring specific items to customers.
Increasing store sales.
Keeping a clean and orderly appearance on the sales floor.
Introducing customers to promos and possibilities.
Cross-selling items to enhance purchase quantities.
Store Associate Requirements:
It is necessary to have a high school diploma or an associate's degree.
Experience in retail sales.
A professional appearance is essential.
In a fast-paced setting, have a good attitude and focus on client satisfaction.
The ability to read, write, and solve simple math problems.
The capacity to walk and stand for long periods of time.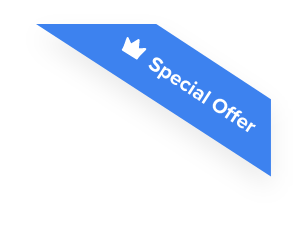 Joshua F.
Redline Electric & Solar

"The best recruiting platform on the market! VIVAHR allowed us to create a dashboard and applicant experience like no other!!"
Get more applicants from the
Best Job Boards
Post for free to 50+ job boards
Unlimited Job Postings
Unlimited Applicants

Sample Interview Questions For Store Associate
Make sure you're on the right track in your recruiting process by using these example Store Associate interview questions. These questions will help you complete the rest of the application process.
Personal
Could you represent yourself in a few words?
Why did you decide to pursue a career in retail?
What are some of your favorite activities?
Management of Human Resources
How would you describe your previous boss's relationship with you?
Do you have any previous experience with our product?
What do you believe the most important skill for a store manager is?
Management
Describe a typical day at your previous workplace.
How do you stay organized?
If required, would you be willing to work an extra shift?
Technical Skills and Knowledge
Do you have any expertise with point-of-sale systems?
Is it more important to deliver prompt and efficient service or to spend more time with customers?
How would you market a single product to a variety of customers?
What are the Educational Requirements For a Store Associate?
The applicant for this position should have high school graduation at the very least. Candidates do not need a bachelor's degree or professional training and certification for this entry-level post because it is an entry-level position.
How Much To Pay a Store Associate When Hiring
Store Associates usually earn from $15,500 to $30,500 per year, and their annual salary is around $24,423. The hourly wages range from $8 to $15, and the median hourly pay is $12.
Frequently asked questions about Store Associate
What's the distinction between a cashier and a store associate?
The extent of a Store Associate's work obligations differs from those of a Cashier. Store Associates are in charge of encouraging sales, taking inventory, and operating the cash register, depending on their work responsibilities. Walking throughout the store and traveling to and from the storage keeps them engaged throughout the day.
Cashiers, on the other hand, stay behind the counter in a fixed position to check out clients and handle cash or card payments. Store Associates often earn more than Cashiers since they are active in increasing sales and may be eligible for commissions.
What are the responsibilities of a store associate on a daily basis?
On a usual day, a Store Associate declares to work before the start of business hours. They assist other store associates with unpacking product orders, comparing invoices, and storing extra merchandise in clearly marked containers.
They also make use of this opportunity to wander through the shop and refill things as needed. They welcome clients throughout the day, show them new or relevant goods, and handle payments.
They go to and from the warehouse to replenish shelves and check if a specific product for a client is still available. After closing, the store associates dust, vacuum, or mop the floors and count the drawers.
What characteristics distinguish an excellent store associate?
An excellent Store Associate has a friendly demeanor and an outgoing attitude that allows them to interact positively with consumers. A smart Store Associate also understands social cues and modifies how they engage with customers based on how they act in order to make them feel at ease.
They maintain their composure under pressure, allowing them to continue offering exceptional customer service even during high business hours. They also have a flexible schedule that allows them to work nights and weekends to meet their corporate objectives. A competent Store Associate is also meticulously clean and well-organized.
These characteristics inspire individuals to vacuum, clean, or dust surfaces and keep product displays or storage shelves orderly.
To whom does a store associate answer?
The Store Manager is usually the one who reports to the Store Associate. This person assigns assignments to Store Associates and serves as a point of contact for them when they encounter difficult client situations.
To obtain daily responsibilities, the Store Associate may report directly to the Store Owner in locally-owned or small retail establishments.
Similar Job Descriptions as Store Associate