We assume you are a store of any kind that is looking for a Salesperson to hire. Are you having trouble finding the right one with all the necessary traits? Our FREE Salesperson Job Description Template is going to be your guide and main source throughout this journey. There is our VIVAHR Software which can easily help you further. Continue reading and learn more!
When you find yourself in a crowded store, supermarket, boutique, shoe store or mall determined to make some purchase, sometimes you may feel overwhelmed. So many items, products, and prices appear confusing, right? You can't figure out where to start and what to focus on. Fortunately, you are not alone. Soon, a person in charge, better known as a Salesperson, will approach you ready to give their all to help you out.
What is a Salesperson?
A salesperson is the main individual in every store that is responsible for greeting customers, assisting with their purchase, giving advice regarding their wishes, providing accurate information such as product features and pricing, answering customer's questions, retrieving merchandise from stock rooms or warehouses, collecting payment, identifying customer's needs and instantly offering solutions to any sort of problem, generally keeping the workspace in order, all for a mutual purpose and satisfaction.
Salesperson, in general, should possess excellent communication skills and customer service abilities.
Related Job Titles for Salesperson
Sales Representative
Promoter
Customer Service Representative
The Top Salesperson Skills
| | |
| --- | --- |
| | |
| Basic Math and Money Handling | A salesperson should think fast and has the ability to calculate the exact price of a product when discounts are on. Also, to confidently work behind the cash register and count money at the end of the day if necessary. |
| | Communication is a key to every successful employee, but in this case, it plays an even bigger role. Salesperson communicates with a customer every day one on one, and therefore ought to be able to provide every crucial information through means of communication. |
| | A salesperson needs to be physically prepared for standing in the store for many hours per day and lifting and transferring sometimes heavy merchandise. |
| | A salesperson should know everything about the selection of products and offers in the store in order to provide the best possible experience for a customer. |
| | It is no surprise that a salesperson should demonstrate persuasiveness in a way to explain why the customer needs a product in question but in a tasteful rather than desperate manner. |
Salesperson Job Description Template (Free)
If you are a friendly, hardworking, and dedicated person who loves to work with people on a daily basis, you may be the perfect match for us! We are looking for an individual with the traits mentioned above to join our team as a Salesperson. Some of your tasks would be to greet customers, provide them with information about desirable products, answer their questions, bring products and merchandise from stockrooms and warehouses, learn about the products so you can deliver the best possible service, work at the cash register and handle the money and clean the workspace after working day.
Above all, you are required to be friendly, attentive, and have great communication and customer service skills. As a good Salesperson, you should meet customers' expectations, special requests and always be polite and helpful towards them. Smile and kindness go a long way in this job! Creating a pleasant and strong bond with customers is as important as being a good colleague in a team.
In the end, you will be able to upgrade and increase your communication skills and deal with various issues and situations that can only make you gain more life and working experience. We are looking forward to meeting you!
Salesperson Duties & Responsibilities:
Greeting and welcoming customers
Assisting with the purchase, explaining and suggesting suitable products
Answering customer's questions
Providing advice regarding the purchase or products
Going to the stockrooms or warehouses
Receiving payment and giving back change
Working at the cash register, processing checks and returns of merchandise
Ensuring the racks are always full
Informing customers about discounts, sales, and special offers
Communicating with customers in order to identify their needs and choices
Staying up-to-date with product knowledge
Keeping the store neat and clean
Salesperson Requirements:
Prior working experience in retail or similar jobs
Excellent customer service
Outstanding communication skills
Active listening and understanding
Solid math skills
Presentation skills
Negotiation and persuasiveness
Ability to create a trusting relationship with a customer
Ability to think fast and offer the best solution
Team player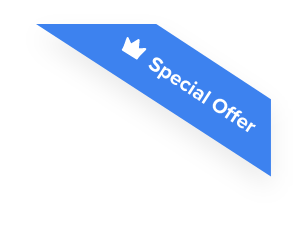 Joshua F.
Redline Electric & Solar

"The best recruiting platform on the market! VIVAHR allowed us to create a dashboard and applicant experience like no other!!"
Get more applicants from the
Best Job Boards
Post for free to 50+ job boards
Unlimited Job Postings
Unlimited Applicants

Sample Interview Questions For Salesperson
After receiving all the applications, try out our sample interview questions for a Salesperson. These questions might assist you during the rest of your hiring journey and help you choose a suitable candidate.
Personal 
Where do you see yourself in 5 years' time?
What moves you to work in retail?
What is your best feature?
Human Resources
Why did you choose us?
How many years of experience do you have?
If you get the job, how long do you plan on working here?
Could you rate your communication skills on a scale from 1 to 10?
Management
What is good customer service to you?
How would you rate your ability to work with many different people on a daily basis?
What have you done in your last job to improve its sales?
Technical Skills and Knowledge
What do you know about our products so far?
There is a problem with a credit card machine. What do you tell a customer?
In your opinion, what is the most important characteristic in this job – speed, helping the customer as much as he needs, or persuasiveness?
What are the Educational Requirements For a Salesperson?
For somebody who wishes to be a salesperson, a High School diploma is a minimum. Nonetheless, being acquainted with the basics of marketing, advertising or promotion can only be beneficial. Retail jobs require a lot of practice and training since there is no official educational model for this profession. Therefore, most stores provide on-the-job training programs.
How Much To Pay a Salesperson When Hiring
The average salary of a salesperson depends on numerous factors: experience, working hours per month, type of store, working overtime…
However, roughly calculated, the average annual salary is around $56,613 and $27 per hour. Annual wages for a salesperson go from $41,001 to $72,114, and hourly wages go from $20 to $35.
Frequently asked questions about Salesperson
How long does the training for a salesperson last?
The duration of the training period is mostly different for every individual and it depends on the previous knowledge, experience, and learning speed. It approximately lasts 2-3 months.
Can a person become a salesperson with only a High School diploma?
Yes. A Retail salesperson job doesn't require any special education.
What is the average annual salary for a salesperson?
The average annual salary for a salesperson is around $56,613.
Similar Job Descriptions as Salesperson