Cashiers scan items, ensure that prices are quantities are correct, and collect payments. They also assist customers by explaining or recommending items, answering questions, and processing exchanges or refunds. Cashiers should be courteous and attentive to customers while they scan and count items and collect payments. They should be skilled multitaskers with solid math skills. The primary duties of a cashier also require a high level of efficiency and accuracy. While these cashier skills and qualifications are an excellent place to start, you should create a cashier job skills list that tells applicants what it takes to be a successful team member.
Cashiers provide a positive customer experience with honest, friendly, and courteous service. They also register sales on a cash register by scanning items, itemizing, and totaling customers' purchases. Cashiers continually resolve customer issues and answer questions.
If you're looking to hire just the employee, we described above, use our Cashier Job Description Template. In it, you'll find all the duties and responsibilities for the role, but you can also customize it to reflect your company's culture and specific demands. You can download and post our template on hiring websites for free and use VIVAHR software for easy applicant tracking.
Related Job Titles to Cashier
Front end associate
Checker
Cash Handler
Cashier Job Description Template (Free)
We are looking for a Cashier to manage all transactions with customers accurately and efficiently.
Cashier responsibilities include receiving payments and issuing receipts, gift-wrapping packages, and keeping track of all cash and credit transactions. To be successful in this role, you should have previous experience in a customer service position and good knowledge of how cash registers operate. You should also be available to take evening and weekend shifts occasionally.
An ideal candidate will have excellent customer service skills and enjoys working with frequent visitors. The Cashier will scan the customer's selections, ensure that prices and quantities are accurate, accept payments, issue receipts, answer inquiries, and provide helpful information about the customer's products, promotions, or item location. You will also respond to complaints, process refunds or exchanges of items, and maintain a clean workspace.
To succeed as a Cashier, you should have a strong work ethic and high accuracy. You should be responsible, attentive to customer needs, and committed to providing excellent service.
Cashier Duties & Responsibilities:
Welcoming customers, answering their questions, helping them locate items, and providing advice or recommendations.
Operating scanners, scales, cash registers, and other electronics.
Balancing the cash register and generating reports for credit and debit sales.
Accepting payments, ensuring all prices and quantities are accurate, and providing a receipt to every customer.
Processing refunds and exchanges, resolving complaints.
Bagging or wrapping purchases to ensure safe transport.
Following all store procedures regarding coupons, gift cards, or purchasing specific items, such as alcohol or cigarettes.
Maintaining a clean workspace.
Cashier Requirements:
High School Diploma or equivalent.
Customer service or Cashier experience.
Ability to handle transactions accurately and responsibly.
High level of energy with solid customer service skills.
Basic math and computer skills.
Ability to stand, walk, lift heavy items, and work with other team members in a fast-paced environment to provide excellent service.
Attention to detail.
Helpful, courteous approach to resolving complaints.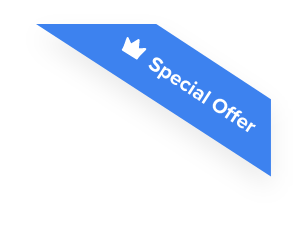 Joshua F.
Redline Electric & Solar

"The best recruiting platform on the market! VIVAHR allowed us to create a dashboard and applicant experience like no other!!"
Get more applicants from the
Best Job Boards
Post for free to 50+ job boards
Unlimited Job Postings
Unlimited Applicants

Sample Interview Questions For Cashier
If you are hiring a Cashier, here is a set of interview questions to get you started until you find the ideal candidate:
Describe the typical duties of a cashier. How do they enhance the customer experience?
Tell about a time when you satisfied an angry customer.
How would you manage your line if we were short-staffed on a busy day?
How would you handle a customer pressuring you to go against store policy?
Describe your experience with processing transactions.
What are the Educational Requirements For a Cashier?
High School Diploma or equivalent, Cashiers are generally required to have a high school diploma or GED certificate. A cashier with strong grades in mathematics and economics classes will have a natural skill set for their responsibilities as a cashier. Although post-secondary education is not usually required for a cashier, employers may prefer candidates with a more substantial educational background, and an associate's or bachelor's degree in a business-related field can provide a foundation for a cashier to seek advancement in their industry.
How Much To Pay Cashier When Hiring
Cashiers are almost always paid on an hourly basis. The cashier's wage varies depending on the employee's prior experience working in retail, the store's geographic location, what company they're working for, and the average performance of the location they're working at.
Common salary in the U.S.: $10.63 per hour
Some salaries range from $7.25 to $23.85 per hour.
Similar Job Descriptions as Cashier