If you are an employer who is in search of a new, ideal, and qualified candidate for the job, look no further because you are in the right place! The primary thing that you need in this situation is a universal and detailed job description template for the position you are looking for. We are happy to offer you this FREE Store Clerk Job Description Template, which will be your main helpful tool from now on.
This job description contains all information that you should acknowledge as an employer. Listed skills, duties, and requirements will help you create an attractive job ad and choose the best candidate. Our VIVAHR Software is the perfect cherry on top during your recruitment process!
What is a Store Clerk?
Store Clerks, or Store Assistants, usually work in retail stores and shops and their primary responsibility is assisting customers who enter the store and ensuring that they have a satisfactory shopping experience. Other than that, they are responsible for greeting and welcoming customers, answering their questions regarding the products and helping them choose the most suitable one, and displaying and organizing products in the store.
Store Clerks also use the cash register to process payments and purchases and maintain the neat look of the store by cleaning, dusting, and restocking products on shelves.
Related Job Titles for Store Clerk
Salesperson
Shop Assistant
Personal Shopper
The Top Store Clerk Skills
| | |
| --- | --- |
| | |
| | Exceptional customer service skills are the base for every good store clerk or assistant. Store Clerks need to be friendly, attentive, and helpful in order to make a good impression on customers, solve their problems, and provide a unique shopping experience. |
| | Another essential skill for Store Clerks is communication. Store Clerks need to be able to accurately and efficiently communicate with customers, other workers, supervisors, buyers. Communication skills, in general, include excellent written skills as well, as Store Clerks would often have to write emails and create sales reports. |
| | Attention to detail means providing the same and undivided treatment and service to each customer and their needs and wishes. Furthermore, Store Clerks should know what is the right and most visible spot so that every product stands out in the store. |
| | Active listening is probably equally important as great communication skills. Store Clerks are required to give their full attention to customers, listen to their demands, wishes, and questions, and understand the questions being asked. Only by active listening can a Store Clerk provide the best possible service to the customer. |
| | Store Clerks should possess basic computer skills and familiarity with the most common programs and technology used in retail (Microsoft Office, the Internet). Additionally, they should know how to use the cash register and credit card machines. In the end, Store Clerks need to be familiar with the store's website. |
Store Clerk Job Description Template (Free) 
Our store is looking for a friendly and customer-oriented Store Clerk to join our team! Your main responsibility is to provide professional and dedicated assistance to customers in the store and ensure that they have a satisfactory shopping experience. You will be greeting and welcoming customers into the store and assisting them with their purchases by offering suitable products and answering their questions.
You will be also responsible for displaying and organizing products on shelves, using cash registers and credit card machines, processing payments and purchases, and maintaining the store's presence by cleaning and vacuuming it. Our preferable candidate should possess exceptional customer service and communication skills, as well as attention to detail and solid computer knowledge.
Store Clerk Duties & Responsibilities:
Provide assistance to customers in the store
Welcome and greet customers in a friendly and attentive manner
Answer customers' questions regarding the products
Offer the most suitable product based on customers' wishes and requests
Use cash register and credit card machines to process payments
Display and organize products on shelves
Handle deliveries and unpack new stocks
Inform customers about discounts and specials
Keep track of the inventory
Clean and maintain the store
Store Clerk Requirements:
High school diploma
Prior experience in similar retail positions
Remarkable customer service skills
Excellent communication skills
Friendly personality
Solid IT knowledge
Active listening and attention to detail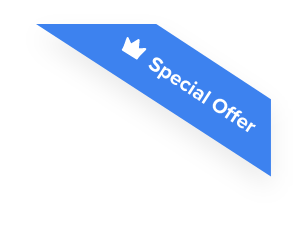 Joshua F.
Redline Electric & Solar

"The best recruiting platform on the market! VIVAHR allowed us to create a dashboard and applicant experience like no other!!"
Get more applicants from the
Best Job Boards
Post for free to 50+ job boards
Unlimited Job Postings
Unlimited Applicants

Sample Interview Questions For Store Clerk
Once you gather up all the received applications, you can use these sample interview questions for Store Clerk. These are designed to help you narrow down your choices and pick the most suitable candidate for the job.
Personal
Could you tell us about yourself?
Why did you choose the career in retail?
What do you like to do for fun?
Human Resources
Who would you describe a relationship with your last boss?
Do you already know anything about our product?
What do you consider the most important skill of a Store Clerk?
Management
Describe a working day at your previous job.
How do you stay up-to-date and organized?
Would you accept an extra shift if needed or fill in for a colleague?
Technical Skills and Knowledge
There is a line of customers and you know there is no one to help you. How would you speed up the process?
How would you handle an angry customer who is unsatisfied with the product?
What was your biggest accomplishment work-wise? Tell us a bit about it.
What are the Educational Requirements For a Store Clerk?
Normally, there is no formal education or training for a Store Clerk. The level of experience needed for this position depends on the store type, location, or specific position. Some employers would look for a candidate with previous experience, while others will hire someone without any experience and provide the necessary on-the-job training.
How Much To Pay a Store Clerk When Hiring
The average annual salary for a Store Clerk goes from $14,500 to $24,500. The median annual salary is around $21,249. The approximate hourly wages are between $7 and $12. The median hourly pay is $10.
Frequently asked questions about Store Clerk
What skills should a Store Clerk possess?
Store Clerks should have excellent customer service and communication skills. They need to have friendly personalities, as well as active listening skills and attention to detail.
Is there any special educational requirement for a Store Clerk?
Generally, there is no formal education for the position of Store Clerk. However, some employers would look for a candidate with previous experience in retail and sales. On the other hand, basic IT and mathematics skills are preferable and advantageous.
What is the average annual salary for a Store Clerk?
Store Clerks usually earn between $14,500 and $24,500 per year.
Is a Store Clerk the same as a Cashier?
There are some similarities between these two positions. Both work behind the cash register and process payments and purchases. Although, other similarities or differences depend on the type of store and the employer's requests.
Similar Job Descriptions as Store Clerk