You're looking for a different way to recruit? You've come to the right place. We've provided you with a FREE Stocker Job Description Template that will come in handy while you go through this difficult process.
Our VIVAHR Software is an excellent approach to speed up the hiring process! You may utilize the skills, responsibilities, and credentials to write a compelling job ad and recruit the best candidate. Metrics are vital to track for every firm, big or small. Businesses can view all of the data that matters in one place with automated reporting.
What is a Stocker?
Stockers pack, arrange, and track goods in retail, wholesale, and warehouse settings. They organize things by category and transport them to various aisles, bins, and shelves so that customers and other members of their team can quickly find what they're looking for.
Stockers keep track of which products are running short and can assist identify whether a fresh inventory order should be placed or things should be moved from storage to display.
They may handle heavy-lifting machines and utilize scanners to identify when a product is placed on the shelf. After placing things on the shelf, stockers also tidy up the packing.
Related Job Titles for Stocker
Store Associate
Store Clerk
Store Manager
The Top Stocker Skills
| | |
| --- | --- |
| | |
| | When sorting, storing, and presenting merchandise, stockers employ organization. They make sure that the items are displayed properly and that the shelves are clean. They make sure that the products are front-facing and that the rows of objects are straight, for example. When they come upon misplaced items, they return them to their proper location. Stockers may also organize the goods in the storage area so that other stockers can find certain things. |
| | This is how stockers communicate with coworkers, supervisors, and employees to provide information or answer queries. They greet and listen to consumers using communication skills. A stocker utilizes communication to respond to a customer's inquiry regarding a product. They may also be required to explain a product to a consumer or assist them in locating an item. Some stockers may assign work to other staff, depending on their function or degree of management, which necessitates great communication skills. |
| | When servicing consumers, stockers employ customer service skills. They may be required to respond to inquiries or listen to complaints. If a consumer need assistance reaching or picking up an item, the stocker may be required to assist them. Stockers strive to meet the demands of their consumers. If a stocker is busy filling shelves and a client requests assistance, the stocker will prioritize the customer and assist them. |
| | This guarantees that a stocker completes their job correctly and completely. For example, if a stocker has good attention to detail, they may do their tasks swiftly and effectively, resulting in fewer mistakes. It might also suggest that they notice flaws or inconsistencies while working since they're paying attention. A stocker, for example, looks for damaged or expired products with great attention to detail. |
| | Because they often work alone, stockers are considered independent employees. Multiple stockers or employees may be on the job at the same time, although a stocker is often a one-person position. This implies that stockers are often autonomous workers who can execute their responsibilities with little or no assistance. They self-stock shelves, replace goods, and clean aisles. Stockers are self-employed, although they may also operate under supervision. |
Stocker Job Description Template (Free)
We're searching for a motivated and outgoing Stocker to receive merchandise for the shop and ensure that it's properly packaged and priced. Stockers are also in charge of putting together appealing displays, telling clients about special discounts, and answering inquiries about the inventory.
You must be fairly fit and treat all clients with respect to succeed as a stocker. A competent stocker is well-versed in the store's items and deals and can provide helpful information to customers to enhance their shopping experience. Now is the time to apply so that we may begin our adventure together!
Stocker Duties & Responsibilities:
Manage and maintain the warehouse's storage conditions for received products.
Coordinate retail space operations, dispose of waste and keep the storeroom tidy.
Provide customer assistance.
Stock the warehouse shelves with supplies and keep track of inventories.
Receive new product into the warehouse and ensure that it is unloaded and stored according to specified procedures.
Maintain the store's cleanliness and improve its look by employing the most appropriate display tactics.
Stocker Requirements:
A high school diploma or equivalent.
It would be advantageous if you have prior retail experience.
Make a professional impression.
Friendly demeanor.
A reasonable degree of fitness.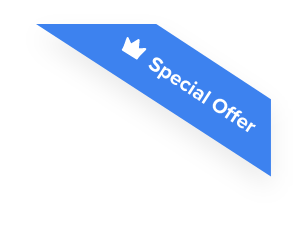 Joshua F.
Redline Electric & Solar

"The best recruiting platform on the market! VIVAHR allowed us to create a dashboard and applicant experience like no other!!"
Get more applicants from the
Best Job Boards
Post for free to 50+ job boards
Unlimited Job Postings
Unlimited Applicants

Sample Interview Questions For Stocker
You can utilize these example interview questions for Stocker once you've gathered all of the applications. These are intended to assist you in narrowing down your options and selecting the best applicant for the position.
Personal
Could you describe yourself in a few words?
Why did you decide to work in the retail industry?
What are your favorite pastimes?
Human Resources
How would you characterize your last boss's relationship?
How did you hear about our company?
What do you think a Stoker's most crucial skill is?
Management
How well can you multitask daily duties?
How do you keep organized and up to date?
If required, would you be willing to work an extra shift or cover for a coworker?
Technical Skills and Knowledge
A few customers want to ask you a question at the same time. How would you go about speeding things up?
How would you deal with a disgruntled consumer who is unhappy with the product?
What was your proudest professional achievement? Please tell us a little bit about it.
What are the Educational Requirements For a Stocker?
A high school diploma or equivalent is required for this position. Stockers with prior computer and physical education experience have a greater chance of landing a job.
For a Stocker looking to develop in the industry, an associate degree in logistics or business is a plus. Stockers often undergo on-the-job training that lasts a few weeks after they are hired.
The Stocker's training focuses on familiarizing them with essential regulations, work responsibilities, and necessary employee software. Stockers who switch jobs often within the same sector typically have a shorter training time.
How Much To Pay a Stocker When Hiring
Stockers usually earn from $15,000 to $31,500 per year, and their median annual salary is around $26,962. The hourly wages range from $7 to $15, the median hourly pay is $13.
Frequently asked questions about Stocker
What are the distinctions between a Stocker and a Store Clerk?
Stockers mostly organize merchandise, whereas Store Clerks engage with clients on a regular basis. While stockers may be able to assist consumers in locating the item they need, their primary responsibility is to unload and organize merchandise.
To assist Store Clerks in informing consumers, Stockers communicate with them about whether goods are out of stock or have low inventory.
After consumers have gathered everything they require from the store, store clerks assist them in purchasing their chosen things. Stockers exclusively deal with sales orders pertaining to replacing or replenishing products, whereas Store Clerks also deal with cashing out customers.
What are the responsibilities of a Stocker on a daily basis?
Stockers frequently replenish products during off-hours at stores, when the store is closed to consumers or has a reduced volume of customers in the store. They could start their shift by going over an inventory order and unloading items from a truck or shipping container.
They print barcodes and affix them to their respective SKUs before putting things on shelves. They load products into lifts and carts, then position them in the proper area and straighten objects that have previously been placed on the shelf. Stockers also take expired or out-of-date items from the shelf and record them as trash.
What qualities to look for in a good Stocker?
When completing repetitious tasks, good stockers can stay focused and motivated. They have the physical power and stamina to repeatedly squat or climb ladders to move big boxes and position objects at varying heights.
When handling delicate or heavy products, stockers use caution and pay attention to potential dangers and safety concerns. They also work rapidly to complete jobs on time and to expedite the supply chain while accepting supplies.
Top stockers have an excellent memory, which helps them to remember where each item belongs in the shop or warehouse, as well as the proper price information.
What should you check for in a CV of a Stocker?
Look for similar logistics expertise in shipping, packaging, transportation, or retail when screening applicants for a Stocker role. When presenting their workplace tactics, top candidates stress cooperation and responsibility.
In previous inventory-related employment, the applicant dealt with large numbers of items, which will be highlighted in a strong résumé. Stockers should also stress math abilities to ensure that they can deal with inventory and do simple calculations based on pricing, product counts, and order amounts.
Similar Job Descriptions as Stocker