This Stock Clerk job description sample will help you write a job advertisement that stands out. Maintain the basis and framework, but add your job qualifications to attract suitable candidates. By offering a template, we make the recruiting process simple for you. Our tracking system will assist you in customizing the prototype, posting it to the appropriate work boards, and managing application submissions. You can use it right away without making any changes by using VIVAHR software.
Stock clerks help with the delivery, packaging, and transfer of commodities and goods at the end of the retail supply chain. Receiving, storing, moving, and marketing goods are just some of the jobs they do. They also make sure that items are correctly labeled, inspected for damage, exhibited, and inventoried. Stock clerks ensure that everything is in order at warehouses, grocery shops, and department stores. These people are in charge of stock and inventory management. They also do various activities, including receiving, storing, transporting, packaging, and delivering items. Stock clerks also verify that the items are correctly labeled, undamaged, and exhibited, among other things.
Related Job Titles for Stock Clerk
Stocker
Inventory Clerk
Stock Coordinator
Stock Clerk Job Description Template (Free)
To join our developing company, we're seeking an organized and efficient stock clerk. As a stock clerk, you'll be in charge of receiving, storing, and distributing supplies, as well as keeping correct inventory records. Our ideal applicant is focused, enthusiastic, and dedicated. Are you an enthusiastic individual with extensive experience working as a stock clerk? We require your assistance!
Our company is searching for a dependable and detail-oriented Stock Clerk to assist with warehouse and retail stock chores. Unboxing shipments, transferring items, stocking shelves, labeling goods, and establishing correct inventory records are all responsibilities of a Stock Clerk.
To be successful in this position, you need to have good organizational abilities and a thorough understanding of safety rules and other inventory management procedures. Our ideal applicant also has a strong work ethic and can work independently and in a group.
Stock Clerk Duties & Responsibilities:
Obtain supplies from vendors.
New orders are unpacked.
Every delivery should be checked for correctness and condition, and relevant reports should be generated.
Operate forklifts and ladders, among other things.
Customer orders are taken and fulfilled.
Organize and maintain the appearance of your shelves.
Items should be labeled for pricing, storage, and transfer.
Items for storage and exhibition should be packed.
Stock Clerk Requirements:
GED or high school diploma is necessary.
Experience in stocking, shipping, logistics, or a similar sector for at least six months Exceptional organizational skills
Strong interpersonal communication
Comprehension capabilities, both written and spoken
Capable of doing activities with little to no supervision
Ability to work swiftly and correctly in a complicated, fast-paced workplace. Physically capable of standing and walking for prolonged amounts of time.
Physically capable of bending to lift and move things weighing up to 50 pounds regularly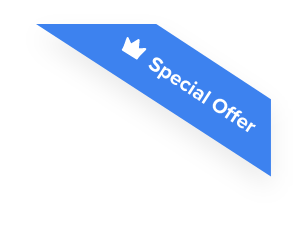 Joshua F.
Redline Electric & Solar

"The best recruiting platform on the market! VIVAHR allowed us to create a dashboard and applicant experience like no other!!"
Get more applicants from the
Best Job Boards
Post for free to 50+ job boards
Unlimited Job Postings
Unlimited Applicants

Sample Interview Questions for Stock Clerk
Once you gather up all the received applications, you can use these sample interview questions for Stock Clerks to narrow down your choices and pick the most suitable candidate for the job.
Could you tell us more about your past warehouse or retail stock experience?
What traits do you think a stock clerk should have?
What do you do to keep up with the industry's fast-paced changes?
Do you have expertise using a portable scanner, a forklift, a ladder, and other comparable tools and equipment?
Have you ever dealt with a demanding customer, and if so, what did you do?
What percentage of your time do you spend filling shelves in various departments?
Why do you believe you'd be a good fit for our firm?
What responsibilities did you have as a stock clerk?
What aspects of your job do you enjoy the most?
What are your strategies for dealing with work-related stress?
How do you deal with hardship at work?
Do you prefer to work in a group setting or on your own?
Why are you interested in working for our retail shop in particular?
Tell me about a moment when you did something unique.
What are the Educational Requirements For a Stock Clerk?
In a Store Clerk's job description, education and training requirements are crucial since they show that they have the necessary academic and training for the work. As a result, a Store Clerk must have high school graduation or its equivalent. A college diploma is a plus, but it is not a must. Instead, the individual should have prior experience working in a store. Computer programs and automated inventory systems should also be familiar to a Store Clerk. The candidate must have a thorough understanding of preferred brands and products.
How Much to Pay a Stock Clerk When Hiring?
The range will differ significantly depending on the profession and experience. According to the Bureau of Labor Statistics, the median income for Stock Clerks in 2019 was $13.71 per hour or $28,520 a year. As of May 27, 2021, the average hourly salary for a Stock Clerk in the United States is $18; however, the range is generally between $16 and $21. The hourly rate is determined by various criteria, including education, certifications, different talents, and the number of years you have worked in your field.
Similar Job Descriptions as Stock Clerk