This FREE Sales Consultant Job Description Template may assist you in attracting a creative and professional sales consultant for your company. We simplify the recruiting process by providing you with a template that you can easily post by using VIVAHR software. Make sure to provide particular criteria, rewards, and incentives for the position and your firm.
What is a Sales Consultant?
Sales consultants market the company's products or services by developing outstanding sales pitches, meeting new clients, and maintaining positive connections with these clients in order to sustain future sales.
​​A sales consultant applies their knowledge and expertise to assist organizations in increasing sales by proposing specific changes to their procedures. The consultant might be hired by a consulting business or self-employed, working directly with customers on a contract basis.
Related Job Titles for Sales Consultant
Sales Consultants
Sales Consulting
Account Manager
The Top Sales Consultant Skills
| | |
| --- | --- |
| | |
| | This skill may seem self-evident if you're a salesperson, but far too many salespeople don't invest the time to improve their communication abilities, opting instead to rely on a script to get them through a conversation. While a script might be helpful during a sales call, the ability to deviate from it and successfully interact with the consumer is essential. Every consumer is unique; the same script won't work for everyone, and there will be moments when you'll need to use your communication skills to seal the deal. |
| | Active listening is a key element of good communication. Allowing the consumer to communicate their wants and worries, and then taking measures to address those issues in your answer, is what this entails. When you use active listening, you'll be far better able to customize your pitch to the needs of the consumer. Listening is also an excellent method to establish trust, which is crucial for closing agreements. |
| | You must have excellent persuasive selling abilities in order to fully flourish in this field. Customers are constantly inundated with advertising and pitches; you must know how to persuade them that your product or service is worthwhile. Persuasion may entail a number of skills, such as the ability to transform problems into advantages and being honest about what you're selling. |
| | This last method entails more than simply salespeople; it also entails management. All too often, there is a gap between top management and salespeople, with management failing to recognize the challenges that sales reps face on a daily basis. If you really want to push your sales staff, you might want to ask them what they think is keeping them from performing their best job. Their responses may surprise you, but they will also provide you with a real chance to make innovative and beneficial adjustments. |
| | Negotiation has become an anticipated element of sales as a result of the growing number of rivals fighting for a customer's attention. Customers expect to be able to haggle with their salesperson, therefore salespeople must arrive prepared to bargain. |
Job Title Job Description Template (Free)
We're seeking a dynamic and knowledgeable Sales Consultant to approach new clients and enlighten them about our products and services. The sales consultant is also in charge of cultivating positive connections with new and existing clients in order to secure their future business.
You must have strong interpersonal skills and sales expertise to be effective as a sales consultant. To produce a captivating sales pitch, a skilled sales consultant blends charm with sales knowledge.
Sales Consultant Duties & Responsibilities:
Learn about the company's product and service offerings, as well as their features and price.
Create KPIs for the sales department.
Communicate with clients to learn about their sales objectives and goals.
Identify bottlenecks and discrepancies in the present sales process.
Work with the marketing team to ensure that everyone is on the same page.
Monitor KPIs and report on a regular basis.
Keep up with the latest news and benchmarks in the business.
Keep up with the latest sales trends and techniques.
Participate in educational workshops and conferences.
Create a motivating and healthy environment for salespeople.
Identify upsell possibilities for products and services.
Identify new client acquisition possibilities.
Keep an eye on the competitors.
Find new target segments and possible clients.
Sales Consultant Requirements:
Work experience as a sales consultant that has been proven.
Expertise in statistical analysis tools such as SPSS or SAS.
CRM programs are something you should be familiar with.
Ability to collect and analyze information.
Skills in organization and analysis.
Ability to communicate.
A bachelor's degree in marketing or a similar discipline is required.
Excellent time management and organizing skills.
Minimum of a high school diploma or equivalent is required to thrive as an individual and as part of a team. Bachelor's or associate's degrees are preferable.
1-3 years of sales or customer service experience is required.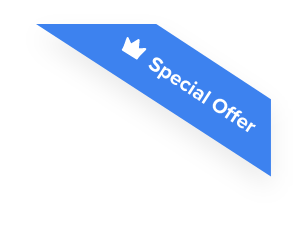 Joshua F.
Redline Electric & Solar

"The best recruiting platform on the market! VIVAHR allowed us to create a dashboard and applicant experience like no other!!"
Get more applicants from the
Best Job Boards
Post for free to 50+ job boards
Unlimited Job Postings
Unlimited Applicants

Sample Interview Questions For Sales Consultant
After you've gathered all the applications, check out our sample interview questions for Sales Consultant. These queries can assist you with your hiring process.
Personal 
Why would you want to work for whatever brand or sector?
What past experience have you had that has prepared you for this position?
What methods do you use to prepare your presentations?
Human Resources
Have you ever made a modification that resulted in an increase in sales?
How do you deal with team member rivalry or conflicts?
What do you regard to be your greatest achievement thus far?
Management
When you have several clients to fulfill and severe deadlines, how do you prioritize?
How do you manage multiple sales?
What time-management techniques do you use?
Technical Skills and Knowledge
Do you have any experience in market analysis?
How well-versed in statistical analysis software are you? List any relevant tools you've used in the past.
What are the essential elements of a great presentation?
What are the Educational Requirements For a Sales Consultant?
A Bachelor's Degree in Business Administration, Business Management, Marketing, Advertising, Communications, or a similar discipline is required by most companies. An MBA can help you fulfill individual and corporate sales goals more effectively.
How Much To Pay a Sales Consultant When Hiring
Sales Consultants often earn between $40,919 and $71,975 per year. Their hourly wages can go from $20 to $35. The annual Sales Consultant's median income is $56,507, and the median hourly wage is $27.

Frequently asked questions about Sales Consultant
What is the role of a Sales Consultant? 
Customers are sold items and services by salespeople. They figure out what consumers want and offer solutions in order to close transactions. New sales leads are found in company directories or through customer referrals by Sales Consultants.
They may specialize in inside sales, which entails "cold calling" for new clients in an office. In other situations, they work as outside salespeople, visiting clients in the field and dealing with new and existing customers. Inside and outside sales are combined in Sales Consultants' jobs.
What are the job prospects for Sales Consultant? 
Wholesale and manufacturing sales agents are anticipated to expand by 2% through 2028, according to the Bureau of Labor Statistics. Independent sales agencies are anticipated to develop at a faster rate than the rest of the economy.
Is it possible for Sales Consultants to work from home? 
If they have the appropriate resources, the Sales Consultant can work from home. A peaceful home office, laptop, and phone, as well as software that allows for remote communication, will be required.
Is it stressful to work as a Sales Consultant? 
Sales Consultants must satisfy profit quotas, and their earnings are largely determined by sales volume. They must also resolve client concerns and coordinate product deliveries.
Similar Job Descriptions as Sales Consultant