Do you need an excellent Graphic Designer for your company? Then you will need to have a well-written Graphic Designer job description template. Luckily, we have a FREE handy template to help you with the process. Besides having a high-quality job description, you need to make sure you avoid common hiring mistakes.
The good thing is that you can always lean on our applicant tracking system. It can assist you during the creation of your new job opening position.
Why is it essential to hire a Graphic Designer?
Did you know you could build a company/brand identity with stunning visuals? This is an essential part of every serious business. That's why you need a high-quality Graphic Designer. Most often, the key responsibilities of a Graphic Designer include tasks such as poster creation, website design, logos, brochures, magazines…
When it comes to your company's social media platforms, you will need some excellent designs there too. Whether it's a product announcement or a service you offer. It needs to be supported by a great graphic design. A perfect design can catch people's attention, which directly may lead to the growth of your business.
So, it's quite logical any serious company wants to hire a person to help out with these tasks. Anything visual that your company needs, a good graphic designer should handle. So, by carefully choosing the right candidate, you take care of one of the most critical parts of your company's identity – visual identity.
There are various handy templates for different hiring purposes to help you during this journey. So, take a look at our following Graphic Designer Job Description template. We hope it can help you find the right person that will help your company thrive even more.
Related Job Titles for Graphic Designer
Art Director
Book Designer
The Top Graphic Designer Skills
| | |
| --- | --- |
| | |
| | Graphic designers communicate in two ways. Through image and text. That's why a graphic designer needs to be communicative. They need to present ideas to clients and often communicate with them via online platforms or in person. They need to have strong interpersonal skills and the power of persuasion. |
| | Tech-friendliness is extremely important for an excellent Graphic Designer. They need to know how to work in programs such as Quark, InDesign, Adobe. Much graphic design work can revolve around websites. So, a designer needs to learn some programming languages (HTML, CSS). It's always a plus if a graphic designer knows how to use CMS programs (WordPress). |
| | Creativity is a fundamental trait for a graphic designer job. Designers need to create inspiring ideas and solutions. By being creative, a graphic designer can easily promote the client's mission through stunning designs. If the person is creative, that can help with problem-solving. Many creative people have great ideas to solve an issue. |
| | A graphic designer needs to be good with time management. That means handling multiple projects at the same time. So, multitasking is necessary for this type of job. As well as the possibility to meet deadlines. |
| | Very often, graphic designers need to create well-designed types. They need to know how to design unique fonts. The knowledge of line height and tracking is also a plus. |
Graphic Designer Job Description Template (Free)
We are looking for a talented graphic designer to join our team. You'll be able to design various things across both digital and offline media. Do you love creating stunning visuals? If your answer is yes, read on!
Being a graphic designer is an inspirational role. Working with us will allow you to fulfill your creative dreams. If creating visuals, graphics, illustrations, logos, layouts, and photos sounds tempting to you. We could be a great match.
As a graphic designer in our company, you'll have a chance to shape visual aspects of websites, magazines, books, products, and much more. All you need to do is let your creativity flow and capture the attention of people who see your creative artwork. You need to be able to translate requirements into inspiring design. To achieve success in this field, you need to be a self-starter, deliver brilliant creative ideas, and have fantastic attention to detail. If you love communicating, creating, and being part of a team, we would like to meet you.
Graphic Designer Duties & Responsibilities:
Maintaining client proposals, from design, typesetting, production, and print
Talking with clients to determine their budget and needs
Developing various concepts, graphics, and layouts for illustrations, logos, and websites
Briefing and advising clients about style, format, timescales, and print
Defining the arrangement of copy and size, illustrative elements, font style and size
Making of material drafts based on an agreed brief
Reviewing final designs and advising improvements if needed
Cooperating with external printers daily, making sure deadlines are met, and material is delivered at the highest quality
Graphic Designer Requirements:
Degree in graphic design or other art-related fields
Communicative
Creative
Problem-solving skills
Literacy
Technical ability
Good time management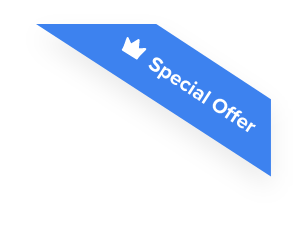 Joshua F.
Redline Electric & Solar

"The best recruiting platform on the market! VIVAHR allowed us to create a dashboard and applicant experience like no other!!"
Get more applicants from the
Best Job Boards
Post for free to 50+ job boards
Unlimited Job Postings
Unlimited Applicants

Sample Interview Questions For Graphic Designer
Personal
Tell us something more about yourself?
How would you describe yourself in three words?
Where do you see yourself in three years?
Human Resources
Why do you think you should be an excellent graphic designer for our company?
How did you hear about us?
This job requires everyday work with clients. Are you comfortable with that kind of work?
Management
How would you handle negative client feedback?
Do you like working with designing programs our company uses?
How would you explain the basic color theory to someone with no graphic design experience?
Technical Skills and Knowledge
How would you use your previous work experience in this position?
How would you revamp our logo if you had to?
Can you describe your previous communication experiences?
What are the Educational Requirements For a Graphic Designer?
Most Graphic Designer jobs require a Bachelor's degree in graphic design, animation, web design, art, or any related field. A person needs to have highly developed computer skills. Knowing programs such as Photoshop, InDesign, and Illustrator is essential.
However, some companies won't ask for a university degree.
How Much To Pay a Graphic Designer When Hiring
Graphic design wages can vary. It depends on the designer's experience. A pay range can go from fifteen dollars to an hour to hundreds per hour. An average per hour pay is around forty-five USD. This is an hourly rate, and it's based on the time a designer will spend working for a client.
Frequently asked questions about Graphic Designers.
What is graphic design used for?
Graphic design is handy for company logo designs, printed materials, posters, signs, business cards, billboards, ads… It's an essential tool for successful marketing and branding.
What does a graphic designer include in the design?
Graphic designing is a long process. It combines various things. Graphics and text, combined, can be a powerful tool to send a particular message.
What tools do graphic designers use?
There are various tools for graphic design work. Some designers use hand-illustrated designs, while others love creating digital designs. Softwares such as Adobe Illustrator and Photoshop are often the first choices of any experienced graphic designer.
How to work with a graphic designer?
There are many ways to work with graphic designers. The most important thing is that a designer's style and work policy matches the company's. Some designers work as freelancers, while others have full-time jobs.
Similar Job Descriptions as Graphic Designer
If you want to find other job descriptions besides Graphic Designer, take a look at the following list: