One of the first and most essential steps towards hiring a qualified bank teller is creating a suitable instructive job description to attract the right applicants.
To make this easier for you, we created a Bank Teller Job Description Template with all the necessary information, from duties and responsibilities to requirements. You can also add your extra demands to the template and customize it to fit your company's needs. We would recommend using VIVAHR software to post the template on various hiring websites to get the best results as quickly as possible.
What is a Bank Teller?
A bank teller is a person who can take deposits, make withdrawals and perform other tasks in the banking industry.
A banker's job might seem mundane to some people; however, it requires excellent customer service skills and patience with customers like any retail store would need. Bankers must work under pressure while also having an eye for detail which may come from years of accounting experience or is just naturally gifted at math.
Banks need high-quality tellers to execute transactions for customers. These tellers are responsible for completing crucial tasks and ensuring that the bank runs as smoothly as possible. A bank teller must be trustworthy, take in a large amount of money every day, and make sure all of their transactions are fast and secure.
Related Job Titles for Bank Teller
Financial Advisor
Loan Officer
Branch Manager
The Top Bank Teller Skills
| | |
| --- | --- |
| | |
| | This job requires you to handle money, so you should be able to quickly divide, add and subtract to be quick with transactions |
| | Bank tellers must pay close attention to detail because all the financial documents, transactions, and numbers must be correct |
| | As a teller, it's essential to represent the bank as a trustworthy place for their clients, where they will be confident that you can take care of their deposits, dates, and transactions |
| | This position requires you to handle many trustworthy tasks and confidential information |
| | Much like paying attention to detail, it is essential to be organized to be fast and efficient during this position. |
Bank Teller Job Description Template (Free)
We are looking for a bank teller to assist our clients in completing their daily transactions, including withdrawals, deposits, transfers, and handling customer service interactions and reports. Our ideal candidate should have strong communication skills to promote our bank's services and create a positive experience for all clients. This position is open for people seeking jobs with a high school diploma, GED, or equivalent.
As a bank teller, your responsibilities will include handling savings, traveler's checks, and recording transactions. Therefore, we would like to have strong ethics and attention to detail to develop and maintain strong relationships with clients.
Bank Teller Duties & Responsibilities:
Exchanging currency
Handling deposits, cash withdrawals, transfers, and loan payments
Responsibly handling confidential information
Reporting and storing transactions of clients
Being on time and precise with tasks
Packaging money
Assisting with opening bank accounts as well as closing them
Referring clients of the bank to loan officers or a personal representative
Storing data on the computer and making sure everything is in order
Following banks policies and regulations
Bank Teller Requirements:
High school diploma (or bachelor's degree)
Excellent written and verbal communication skills
Previous experience with handling cash
Must pass a credit check
Good customer service skills
Attention to detail and accuracy
Knowledge of computer software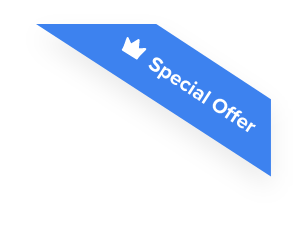 Joshua F.
Redline Electric & Solar

"The best recruiting platform on the market! VIVAHR allowed us to create a dashboard and applicant experience like no other!!"
Get more applicants from the
Best Job Boards
Post for free to 50+ job boards
Unlimited Job Postings
Unlimited Applicants

Sample Interview Questions For Bank Teller
Personal
What would you say is your best quality for this position?
How would you describe your typical work method?
Where do you see your professional career being in five years?
Human Resources
What would you bring to the company?
What would you do if an employee violated the bank's policies?
Management
Would you say you're punctual and good at time management?
How would you handle an unpleasant client?
Would you say you are well organized?
Are you comfortable with handling large sums of money?
Technical Skills and Knowledge
Why do you think customer experience is crucial for bank tellers?
Are you comfortable and quick with learning a new software service?
Would you say you can detect a fraudulent check?
Would you say you can detect counterfeit money?
What are the Educational Requirements For a Bank Teller?
To become a bank teller, you must have a high school diploma. It is not required to have a bachelor's degree. Still, it may be a plus when applying for the job if you're interested in being promoted to a better position, such as head teller or personal representative. Another recommendation would be to get certified. Being a bank teller is an entry-level position; getting certified can help you step ahead of everyone applying.
How Much To Pay a Bank Teller When Hiring
Bank teller salaries depend on the country or state, previous work experience, and the type of bank. In some cases, banks offer commissions for employees who bring in new accounts.
Bank Teller income can vary somewhere between $15k and $55k a year, which means hourly between $7,30 and $25,90
Frequently asked questions about Bank Teller.
What benefits do bank tellers get?
The benefits for full-time employees are the following:
Paid vacation
Health benefits
Paid days off
Some even provide tuition help
Do you need a good credit score to be a bank teller?
This is true. Bank tellers have to be comfortable and trustworthy with large sums of money and access to clients' accounts and investments. This is why most banks require their employees to present their FICO scores. The Fair Isaac Corporation should be average or better, meaning no issues with debts or liens.
Why do I need a certificate?
You don't, but a certificate is not a bad thing to have. Especially if you want to be promoted. You can earn one online; all you need is to pass the course and work six months as a bank teller.
How long does it take to become a bank teller?
Not long. You usually get trained once you're hired by somebody who has already been working in that position. They will most likely supervise you; this could also be a manager. You will learn how to use the software and process tasks securely. This usually takes a couple of weeks.
Why is it important to be good at customer service as a bank teller?
Your job requires you to interact with people daily, specifically the clients that come into the bank. As an employee, you represent the bank and should make the client's experience pleasant. Handling someone's money is a trustworthy process, and your clients should know they can trust you with their earnings, transfers, and deposits.
Similar Job Descriptions as Bank Teller