How do you know you'll find someone with the right degree of experience and work ethic when you're looking for a system security analyst? It all starts with a well-written job description that correctly reflects the culture and expectations of the organization. You'll need to consider what you're looking for in terms of compatibility of personality and abilities.
A good job description will help you recruit top talent, but an ambiguous or difficult-to-understand job description will turn off the individuals you want to hire. Because the template is mainly built for online job boards and job sites, you may use it straight away without making any adjustments. Use our by using VIVAHR software; you can make the entire process even simpler. 3D Artists produce three-dimensional models, animations, and visual effects in films, video games, and digital advertising campaigns, among other projects. This entails utilizing a combination of hand-drawing techniques and computer tools to create unique effects to meet specific briefs.
3D Artists also work in media production, creating creative animations and visuals using illustration and computer software tools. In the medical illustration, a rising number of 3D artists produce 3D representations of anatomy for research and diagnosis. Fine 3D artists work with clay, wood, and metals to create sculptures.
Related Job Titles to 3D Artist
VFX supervisor
Senior Artist/Animator
3D Design Visualization Specialist
3D Artist Job Description Template (Free)
As a 3D Artist, we are searching for a creative individual to join our team. The 3D Artist's tasks include utilizing computers to create still and moving pictures, developing 3D models of items, and managing many projects while meeting deadlines. You must be detail-oriented, adaptable, and a strong team player to be a great 3D Artist. Finally, a top-tier 3D Artist is artistic and creative, with a great understanding of color, texture, and light, as well as industry-standard software.
The 3D Artist is in charge of creating original artwork for the company's highly creative, brand relevant, and trend suitable.
This person upholds the brand's integrity by producing a product that adheres to merchandising strategy and exceeds consumer expectations regarding quality, design, and functionality. This job entails leading a small team and working closely with Design, Technical Design, Product Development, Merchandising, Sourcing, and Production.
3D Artist Duties & Responsibilities:
Creating visuals, visual effects, and animations with 3D modeling, texturing, mapping, and other techniques.
Participating in meetings with animators and other artists to discuss ongoing projects.
Creating new concepts and having complete knowledge of the project's specifications
Depict situations and create a realistic atmosphere for movies, games, and other visual effects, storyboards.
Receiving input from directors, animators, designers, and clients and making changes to your work in response to their suggestions.
Making suggestions for improvements after reviewing 3D artwork and concepts.
To fulfill artistic requirements, 3D sculpts and assets are created.
Troubleshooting any issues that emerge during a project's development.
To discuss and evaluate projects and deadlines with clients, designers, and directors.
3D Artist Requirements:
Graphic Design or a similar area requires a certificate, associate's degree, or bachelor's degree.
Working in 3D, medical illustrators must have a fundamental grasp of biology.
A solid portfolio of completed projects and past work.
Working understanding of industry-standard tools such as 3ds Max, V-Ray, SketchUp, and Maya is required.
Excellent artistic and creative abilities.
My strong suits include composition, realism, texture, color, and lighting.
Communication and collaboration skills are essential.
Outstanding time management abilities.
Willingness to stay current with cutting-edge creative software and hardware.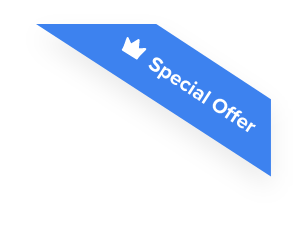 Joshua F.
Redline Electric & Solar

"The best recruiting platform on the market! VIVAHR allowed us to create a dashboard and applicant experience like no other!!"
Get more applicants from the
Best Job Boards
Post for free to 50+ job boards
Unlimited Job Postings
Unlimited Applicants

Sample Interview Questions For 3D Artist
If you are hiring a 3D Artist, these questions can help narrow options until you find the ideal candidate:
Tell me about your work organization, planning, and prioritization methods.
Describe a complicated graphic or animation that you created that is successful.
Give us an example of how you handled a difficult situation with a client.
Provide an example of when you successfully communicated a challenging piece of information.
Tell us about a time when you used new technology or knowledge in your work. How did it benefit your business?
How have you thought outside the box to solve a problem?
What is one example that comes to mind when analyzing data and assessing outcomes to find the best answer to an issue?
Do you think data or information analysis is a strength of yours?
Give an example of an excellent way to deal with a lot of data or information. What impact has your strategy had on your business?
Tell me about a moment when you were monitoring or reviewing data and saw an issue. What was your reaction?
Give an example of a moment when you needed to collect data from numerous sources. What criteria did you use to decide whether data was relevant?
Give an example of when you were able to exhibit superior listening abilities. What happened in the situation, and what was the outcome?
Tell us about a time when your meticulous attention to detail and thoroughness benefited your previous employer.
Give an example of a moment when you successfully coordinated a varied group of individuals to complete a job.
Please tell me about a time when you coached or mentored someone. What changes did you see in the person's knowledge or abilities?
What are the Educational Requirements For 3D Artists?
A bachelor's degree in fine art, computer graphics, or a multimedia discipline is required to work as a 3D artist, and some students may choose to specialize in areas such as game design or interactive media. Technical abilities and a strong portfolio are also required.
How Much To Pay 3D Artist When Hiring
The average salary for a 3d artist is $67,540 per year, hourly wages as high as $62.98 and as low as $12.74. Wages for 3D Artists in the United States now vary from $18.51 (25th percentile) to $31.97 (75th percentile). The average salary for a 3D Artist ranges widely (up to $13.46), implying that there may be several chances for development and improved income dependent on skill level, location, and years of experience.
Similar Job Descriptions as 3D Artist