This Marketing Associate Job Description Template is specifically designed to help you find the most suitable candidates for your open job position. You can post it in its full version on the various job posting sites or let VIVAHR software do it for you. The main benefits of using the applicant tracking system are convenience and accuracy. You get to brush the template to meet your company's particular needs, post it on relevant hiring websites, and reach the best candidates with a few simple clicks.
The position of a marketing associate can include a large number of responsibilities in the marketing field. For example, marketing associates usually work outside sales and product promotion, marketing analytics, copywriting, marketing strategies, and similar. Overall, a marketing associate is responsible for all marketing and advertising activities, and special duties can range from one company to another. We provided a template you can use to attract experienced marketing associates, but you can also add specific requirements your company might have for the job.
Related Job Titles for Marketing Associate
Marketing Assistant
Marketing Coordinator
Marketing Analyst
Marketing Specialist
Marketing Associate Job Description Template (Free)
Join our company as a marketing associate to help us plan and implement marketing and advertising strategies. We are looking for someone who can provide a full marketing mix and research, analyze, and improve marketing data to perfection. You will also have an opportunity to create compelling marketing content, manage social media accounts, and oversee all marketing materials.
Because we need someone to speak for our brand through different marketing products and reach customers, you should have vast marketing and experience with web analytics tools and strategies. So, if you are creative and this looks like the perfect opportunity for you to show your marketing skills, we are waiting for you.
Marketing Associate Duties & Responsibilities:
Manage daily administrative tasks and provide support to the marketing department
Follow our marketing strategy and come up with new ideas and solutions.
Perform market and client research and look for new opportunities
Gather and analyze consumer behavior data (web traffic and rankings)
Create reports on marketing performance
Create marketing copy and assist with social media and website content
Collaborate with the design and content team to create advertising material
Keep up with market trends and competitors' methods.
Help with organizing promotional events.
Marketing Associate Requirements:
Bachelor's degree in marketing, business, statistics, or relevant fields
Proven work experience as a marketing associate, marketing assistant, or similar role
Deep understanding of the marketing field
Experience with SEO/SEM campaigns and marketing digital tools and techniques
Good computer skills, particularly MS Office, web analytics, and Google AdWords
Outstanding interpersonal and organizational skills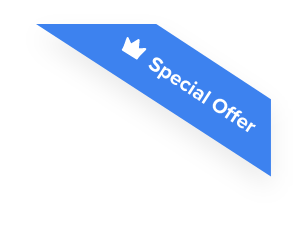 Joshua F.
Redline Electric & Solar

"The best recruiting platform on the market! VIVAHR allowed us to create a dashboard and applicant experience like no other!!"
Get more applicants from the
Best Job Boards
Post for free to 50+ job boards
Unlimited Job Postings
Unlimited Applicants

Sample Interview Questions For Marketing Associate
Once you reach qualified marketing associates for your job position, you can use the following sample questions to learn more about them. That will allow you to decide on a particular candidate easily and with more confidence.
How would you measure the effectiveness of a marketing campaign?
How would you advertise a new product on social media?
What actions would you take to find the reasons behind declined traffic and attract more visitors to the website?
How do you perform a competitor analysis?
Are you familiar with paid advertising methods and sponsored content campaigns?
How do you present and explain marketing results?
What are the Educational Requirements for Marketing Associates?
A marketing associate needs to have a Bachelor's degree in marketing or business. Many companies also accept a high school diploma or GED, depending on the job requirements and previous experience in the marketing field. Some of them might require a master's degree for higher positions within the company.