Are you seeking a new approach to recruiting? You've arrived at the correct location. We've given you a FREE Illustrator Job Description Template that will help you through this challenging procedure.
Having a precisely-written job description is one step toward successful hiring. But, if you look for an easier way to attract job seekers, check out VIVAHR software. It can post your job opening to 50+ job boards and find your next Illustrator to join your team!
What is an Illustrator?
Illustrators are artists who create unique graphics by using their imagination. They design various products, both digital and printed versions. Illustrators usually cooperate with the marketing team and clients and use given concepts to develop graphics.
Related Job Titles for Illustrator
Production Artist
UX Designer
Multimedia Designer
The Top Illustrator Skills
| | |
| --- | --- |
| | |
| | Working as an illustrator allows them to deal with a wide range of customers on a variety of topics. Flexibility enables them to adapt to a client's various wants and topics while still producing high-quality graphics. This increases the number of possible clients or employers with whom they may collaborate, as well as the overall quality of their work. |
| | A talented artist is essential for an illustrator. Although an illustrator may specialize in a single style of art, it is advantageous to have a diverse set of artistic skills. Various artistic approaches can result in dramatically diverse final drawings. An illustrator, having a diverse range of artistic talents might help them advance. |
| | They can engage with other professionals through voice and written text if they have good communication skills. Strong communication abilities are essential for illustrators. They enable them to efficiently cooperate with customers or others on a project. They'll know what to include in their illustration if there's clear communication. As a result, they'll be able to offer a high-quality end product that meets its objectives. |
| | It's critical to arrange elements in an appealing and easy-to-understand fashion. This is crucial for an illustrator to be able to do. They'll frequently make graphics with various labels and mechanics. Insets or sidebars can be used to convey more information. Layout skills make it easy for a viewer to grasp what they're trying to say. |
| | Working successfully with employees or contractors on a project requires teamwork. Their work as an illustrator may be part of a bigger project. The capacity to collaborate with others to produce a unified end result increases the overall quality of the project. This might entail making drawings in the same style as the other artists on the project. It might also imply collaborating with others to provide extra features, such as informative copy. |
Illustrator Job Description Template (Free)
We're searching for a great Illustrator to help us develop high-quality artwork for our digital and print publications. As an artist, you'll work closely with our clients and marketing team to develop eye-catching artwork that appeals to our target demographic. You'll be in charge of generating ideas and developing draft pictures using written words, models, drawn concepts, and your imagination.
You should be highly creative and have a passion for creative work. In a range of styles and materials, you should be able to draw, paint, and work with computer applications. Illustrators, unlike artists, work to deadlines and must keep the firm and clients informed about the project's overall progress and growth. Apply now!
Illustrator Duties & Responsibilities:
Creating drawings for manuals, product specifications, and marketing, among other things.
Meeting with clients to discuss specifications in order to deliver a satisfactory end result.
Researching the topic of a photograph to guarantee its accuracy.
Finding reference materials when developing a technical illustration.
Considering different techniques to create a technical illustration.
Drafting a preliminary drawing to work on applying the final product for customer approval.
Following any accepted draft and executing a technical drawing based on remarks from a customer.
Creating edits or modifications to a completed artwork as needed.
Illustrator Requirements:
A bachelor's degree in fine arts is required.
Illustrations that have been completed.
Work experience as an illustrator, graphic designer, or anything similar is preferred.
Use of computer-aided design (CAD) software in the workplace.
Skills in drawing, painting, and digital drawing.
Adobe Illustrator and Photoshop knowledge.
Working under duress and meeting deadlines.
Strong creative and conceptual abilities.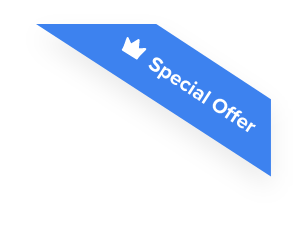 Joshua F.
Redline Electric & Solar

"The best recruiting platform on the market! VIVAHR allowed us to create a dashboard and applicant experience like no other!!"
Get more applicants from the
Best Job Boards
Post for free to 50+ job boards
Unlimited Job Postings
Unlimited Applicants

Sample Interview Questions For Illustrator
To keep the recruiting process on track and assure favorable outcomes, substitute these examples for Illustrator interview questions. The following questions could help you with the rest of the hiring process and assist you in finding a suitable Illustrator for your team.
Personal
In five years, where do you see yourself?
In three words, how would you define yourself?
Are you more of an introvert or extrovert person?
Human Resources
When was the first time you realized you wanted to work in graphic design?
This role requires superb communication skills. Can you provide me with some instances of relevant communication experiences from your prior position?
How would you respond to negative client feedback regarding your designs?
Management
What degree of competence do you consider yourself to be: beginner, moderate, or expert?
What motivates you to quit your current position?
How do you go about coming up with ideas?
Technical Skills and Knowledge
Are you familiar with the design programs you'll be working within this position?
What skills would you bring to this role based on your past work experience?
This position will necessitate practically daily contact with our clients. Is it something you're okay with?
What are the Educational Requirements For an Illustrator?
Although certain entry-level professions need only a high school certificate and extraordinary drawing abilities, most illustrators have at least an Associate or Bachelor's Degree in Illustration.
How Much To Pay an Illustrator When Hiring
Illustrators usually earn from $21,500 to $83,500 per year, and their median annual salary is around $57,297. The hourly wages range from $11 to $40, and the median hourly pay is $28.
Frequently asked questions about Illustrator
What makes a Graphic Designer different from an Illustrator?
Although both Graphic Designers and Illustrators have creative abilities and a keen sense of color, their work environments and techniques of production are somewhat different. Graphic designers, for example, are often employed by marketing companies or organizations to assist in the development of a company's brand identity. They also develop logos and adverts for advertisements and firm items.
Illustrators, on the other hand, are artists who offer creative drawings to articles and illustrated books for publishing companies, newspapers, and magazines.
Furthermore, whereas Graphic Designers often utilize software to develop their designs, Illustrators begin by sketching them out on paper. They may be able to convert it to a digital format, but they may require assistance from a Graphic Designer.
It's worth noting that Graphic Designers and Illustrators may collaborate closely on certain projects where the Illustrator makes a sketch and the Graphic Designer incorporates it into a broader design.
On a daily basis, what do illustrators do?
Illustrators follow commercial requirements to inform, convince, or entertain a client's target audience by changing the tone and style of pictures. Typically, they focus on one design media, such as sketching, photography, or computer illustration.
What is an illustrator's working environment like?
Although most people work full-time, part-time and irregular schedules are also prevalent. Aside from their artistic pursuits, several illustrators work part-time. During busy periods, illustrators may be required to work longer hours to fulfill deadlines.
What characteristics distinguish an excellent illustrator?
Color, balance, and layout knowledge.
Possess the ability to make a drawing that communicates a thought or notion.
Drawing, sketching, and painting talents are exceptional.
Excellent photographic abilities.
IT and design applications are both familiar to Illustrators.
Excellent negotiators.
Similar Job Descriptions as Illustrator