Almost everybody understands the importance and advantages of workforce preparation. When done correctly, training will increase worker efficiency, resulting in higher productivity, sales, and income while lowering costs, waste, and inefficiencies.
A helpful customer service plan is essential to creating customer-focused and consistent services. But unfortunately, not every customer service plan is effective.
Why is Customer Services so Important?
Customer service is the most crucial tool in the arsenal of all ways to win customers. It's essential for retaining customers and ultimately extracting more value from them. Giving customers outstanding service sends a message that your brand is trustworthy, reliable, and knowledgeable about your products and services. It also builds loyalty by ensuring that customers return to you repeatedly.
U.S. companies lose more than $62 billion annually due to poor customer service.
After one negative experience, 51% of customers will never do business with that company again.
Customers are likely to tell about a poor service experience only 11 times, making it the least common of all customer complaints. However, they're more likely (30 times) to tell their friends and family about a good experience than an average of 15 times.
The Different Positions within a Customer Service Department
Some titles for the same job can have various name spellings (i.e., customer service representative versus CSR versus call center representative). In contrast, some positions have the same title but have varying responsibilities in different companies.
Customer Service Representative
Customer service representatives work directly with customers to solve problems and offer solutions. Thanks to technology, customer service reps have a much higher volume of these interactions. When it comes to sales, they have access to a whirlwind of marketing strategies that can be integrated into their customer interactions.
Remote Customer Service Representative
Remote customer service representatives are often based in their own homes or workspaces. Some roles, such as call center representatives and customer support specialists, may physically operate out of a call center.
Customer Service Specialist
Similarly, customer service specialists provide customer support for customers and serve as intermediaries between those customers and the customer service supervisors or managers.
Customer Service Engineer
Customer service engineers specialize in solving problems before they arise — so customers don't need to call or email for help. It's a proactive approach that can save time, money, and aggravation for both the customer and the company.
Customer Service Supervisor
Customer service supervisors oversee a junior member of the team. They communicate with employees, answer questions, solve problems, and handle conflicts between employees and customers.
Customer Service Manager
Customer service managers supervise their customer service teams. They train new reps and keep track of their progress. In addition, they ensure that their teams understand the company goals and handle any conflicts involving customers or employees.
Why is customer service training essential?
Your support staff consists of individuals of varying levels of expertise and experience. Someone new can inadvertently say the wrong thing, escalating the annoyance of a problematic customer. On the other hand, a seasoned employee using a modern software platform without preparation would not have a high-quality experience.
Investing in customer service employees will pay off. Well-trained employees are the best way to support happy customers.
The Top Customer Service Skills
Finding the perfect hire for a customer service department can be a challenge. No matter how long you've been in business, no one knows exactly what qualities you want to find in your next hire. You gain more with less when you have a comprehensive customer service training program that removes the hiring mystery.
Here are some skills every contact center employee should seek to develop, and every manager should look for when hiring new employees.
| | |
| --- | --- |
| | |
| | Effective communication is essential to customer service. When communicating with customers, a business should know what the customer needs and share a solution that meets those needs. |
| | Listening skills are just as critical as good communication skills. Listen carefully to customers. Demonstrate that you are actively listening by demonstrating your ability to hear, understand, and act on customer needs. |
| | To succeed in customer service, you must be able to handle all types of customers and situations. This means maintaining the right attitude and patience no matter what kind of customer you are dealing with. Your patience will help you remain calm and focused during difficult conversations. |
| | Positive attitudes can work wonders in any industry when dealing with unhappy people, but they're significant for anyone who works on retail and hospitality front lines. A bad mood is contagious; just as catching someone else's cold will make you feel worse than before, so does being around somebody not having fun - whether or not you say anything about your feelings! |
| | When you work as a customer service rep, the person on the other end of your phone line will be more than likely frustrated and in need. This means that it is vital to approach every interaction with empathy but assertiveness, so no one gets left hanging or unheard! |
| | Employees in the Customer Service department must know how and when it's appropriate to resolve conflicts, so their workplace runs smoothly. If someone has an issue or complaint but becomes angry instead of willing to listen, we may need other techniques like negotiation or mediation before solving their dilemma. Therefore, you need to be a creative problem solver. |
| | It is essential to understand what customers say and also how they feel. Therefore, an essential soft skill is being able to recognize and understand a person's emotional state. |
| | When customers come to your business seeking help with an issue, they are not there to share their life stories with you. The customer may be upset or nervous, and you need to respond with professionalism and empathy. You should show that you care about the customer and that you believe their issue is important. |
| | Being able to apologize without seeming insincere or false is one critical skill for any customer service representative. Making customers feel better after a faux pas is not only important; it's essential. |
| | It is vital for customer service reps to have a sense of humor. This will help them deal with demanding customers and make their job more manageable overall. The best way for any company or individual that deals with the public regularly can better serve both themselves and others, it's by having one potent tool up your sleeve: A funny bone! |
What are the Advantages of an Efficient Customer Service Training Plan?
Your support team consists of people with various levels of expertise and experience. This is the most important thing about a support team: full of people with different experience levels. A new support staffer may not understand the proper way to process a customer request or may have a bad attitude.
Training improves job fulfillment, which boosts customer satisfaction
According to studies, continuing preparation improves employee work satisfaction. That's excellent news in any region, but it's essential in customer service. What is the reason for this?

Great businesses invest time and money in their agents by providing the right resources and preparation. Likewise, help agents are more likely to be satisfied with their work if you invest in their careers.
Reps who have received training are not only happier but also more experienced. To have a positive customer experience, the staff must be well-versed in your products. If they're on the phone with an irate client, they won't have time to look for answers.
Well-trained employees are better qualified to do their jobs—and do them well. This profit is passed on to the customers.
Customer service reps should be highly effective and ready to offer omnichannel support.
Most customer service departments don't have options other than phone and email. In reality, most have no plans to add such newer channels shortly. On the other hand, customers expect to contact customer service via whatever medium they communicate with friends and family. Omnichannel support includes live chat, messaging, and social media in our digital-first era.
According to the Customer Experience Trends Study, top-performing customer support teams are more than twice as likely to use an omnichannel strategy. If you want to compete with the best, you'll need to teach your employees how to provide omnichannel help.
Excellent support experiences build customer loyalty.
Customers with excellent customer service experiences with a company are more likely to be repeat buyers. But if your reps aren't trained well in providing excellent support, it's all for nothing.
Customer loyalty is based on excellent customer service. According to the ZeZendesk Brand Loyalty Survey, 40% of customers believe that a business will win their loyalty by exceeding their expectations in resolving an issue. Also, 72 percent of people claim customer service is more important than price.
To consistently meet your customers' needs, your reps must be well-equipped with the necessary resources. This necessitates the use of cutting-edge applications (and being trained in how to handle them effectively). It also entails having a thorough understanding of the goods, which is impossible to do without preparation.
Excellent customer service is one of the many ways to increase profitability. By providing your customers with a positive, welcoming experience and going above their expectations, you'll be able to make them loyal fans that will keep coming back for more!
What are the four benefits of a good customer service training plan?
1. Higher employee motivation & engagement
Employees can better understand the effect of their position on the company by receiving customer service training. An organization that invests in training shows its workers that it values their growth and development. As a result, workers are more interested in the business and, therefore, more inspired.
Employees become more responsive and better prepared to communicate with customers. You can take employee involvement to the next level by creating the training program and soliciting their input.
2. Improved customer service skills
Employees develop their skills and learn new ones through customer service training. Communication, listening, problem-solving, and customer service training programs increase interpersonal skills and effectiveness.
3. Increased customer satisfaction
Customer satisfaction, retention, and loyalty all rise as you improve the quality of your customer service through training. Customer service representatives may enhance their ability to handle complaints and reduce the number of calls they receive by receiving practical training.
Customer satisfaction will begin to skyrocket as the newly trained and qualified customer service representatives answer customers' questions at the first point of contact. In addition, customers would feel welcomed and valued due to the enhanced way workers communicate with them. This gratitude is essential to its success because it is the foundation for repeat business and consumer loyalty.
4. An increase in the bottom line
Higher customer retention, acquisition of new customers, decreased employee turnover, and improved revenue is good customer service training benefits. In addition, employee motivation and morale will improve, which contributes to increased efficiency.
Employees work together to fulfill a common purpose: to please the customer through customer service training. See it this way: better customer service + higher customer satisfaction + higher customer loyalty = higher profits.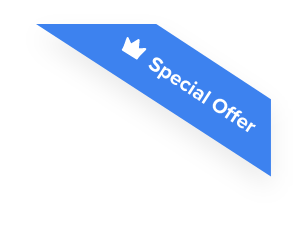 Joshua F.
Redline Electric & Solar

"The best recruiting platform on the market! VIVAHR allowed us to create a dashboard and applicant experience like no other!!"
Get more applicants from the
Best Job Boards
Post for free to 50+ job boards
Unlimited Job Postings
Unlimited Applicants

Examples of what to include in a customer service training plan
Company Mission And Values
Every employee must know the company's mission and values and their own. It can be difficult at times, on top of a demanding work schedule to think about personal goals as well, but if one takes some time out each day or week, they will feel more fulfilled with what it means to impact their long-term plan.
The responsibility falls upon us all to take care of ourselves to perform optimally when needed. As the first touchpoint for your customers, your customer service reps need to embody your company's mission and vision. Having the same information projected to customers can show you're a good partner for your customers.
Each of these skills plays an essential role in practical training programs. Without a well-thought-out plan, using blended learning can be just as ineffective as an unstructured approach. These skills can form the backbone of incredible customer service with a proper outline.
The addition of customer service training into your employee development plan is excellent for several reasons. It can help grow the workforce, contribute to organizational performance, and provide exceptional customer service training that will set your organization apart from the competition.
Different ways to share your Company's Mission and Values
A video from the owner or CEO
Powerpoint Presentation
Product Knowledge
A solid understanding of the company's products and services is essential to sell and service them effectively. Customers would instead look up basic information about products and services independently. When you have a responsive team that understands your products inside and out, customers will likely return for future purchases or recommend you to others.
With every passing minute, customer expectations are growing. Employees must be trained to meet the needs of a more technologically advanced customer base. Product knowledge is just as essential to training employees as it is to training customers. Businesses now understand that they must educate their teams with the most comprehensive product knowledge.
Product or Service Training Ideas
Instructor-led training
Simulation employee training
Hands-on training
Role-playing
Soft Skills
Through soft skills training, your employees can better connect with customers. Any customer service team must indulge in programs that only strengthen their technical skills and enhance their soft skills, especially communication. The better teams can communicate with the customer, the more satisfied the client is at the end of the process.
Combining salesmanship training with customer service education in the employee training curriculum shows that the organization is not just focused on serving customers but is willing to teach employees how to be excellent service representatives.
Different Soft Skill Training Ideas
Group projects
Peer (social) learning
Online learning
Role-playing
The Different Types of Customer Service Training
1. New Hire Customer Service Training
It's common for new hires to experience customer service training and onboarding when joining a company. Regardless of how skilled or experienced they may be, a new employee should be trained in the basics of customer service.
This training will help new employees learn to communicate with customers professionally. They'll also learn about company culture and be able to work with their colleagues effectively.
Here is the type of customer service training that your company needs to improve its service:
Introducing the team. It's essential to have a team mentality regarding customer service. To best serve customers, each team member must act in harmony. To do this, they must be as efficient as possible and handle any problem. Seasoned employees should carefully select a future with many years of experience.
Meet your team for lunch the first day and have them introduce their new coworker to you. Let the new employee know that you value their opinion and want them to feel like a part of the team. Demonstrate that you are willing to show your appreciation by giving them a tour of the office and setting up a meeting with their direct reports.
Establishing expectations. New hires should understand what is expected of them as employees during training and their first month of work. Setting clear expectations avoids confusion and allows new employees to feel responsible for managing them moving forward.
Writing a training guide for your new employees will help them feel at home in your company and provide a roadmap of tasks to expect during their first few weeks. It will also introduce them to their colleagues and give them a head start on learning the basics of your business.
Setting up tools. Our business relies on many digital tools to run. Without these, our department would be much more challenging to run. Before training new employees, first, make sure they have the apps and tools required to communicate effectively and work collaboratively.
Introducing the product (or service). As your business rapidly grows, you need to focus on turning customers into ambassadors for the company. Your best customer service team members should be well-versed in all aspects of the company they're representing. Ensure your employees are familiar with your products and services to work with customers to become brand advocates.
2. Quarterly or Yearly Customer Service Training
Some companies make it a habit to invest in training for their customer service representatives. This is just another way of showing that the company values its customers and cares about ensuring they have an enjoyable experience when dealing with you. Not only does this help retain your current clients, but it can also attract new ones!
Investing time into providing quality care not only provides benefits now but will continue yielding rewards even after we're gone too!
Investment in quarterly or yearly training programs has proven beneficial for many organizations worldwide. At the same time, some might see these costs as investments instead of expenses – which doesn't necessarily mean spending more money on things like salaries or equipment- there are undeniable advantages to investing our resources wisely and taking care.
This training provides a highly specialized skill set for a specific situation. The various scenarios are geared toward providing the skills necessary to solve a particular problem in your work environment.
Skills or competence check-in. Like you would periodically review your employees, holding training sessions for your customer service team every quarter or half year is helpful. Ongoing skill-based training keeps everyone aligned and engaged, and it can keep customers satisfied by ensuring they're interacting with the best possible representatives.
Team building. Customer service can be an extremely stressful job, but you can do things to relieve the tension and improve your employees' relationships with each other. Team building activities and training will help keep people sane, and they'll be able to focus on their essential jobs.
3. Emergency or Time-Sensitive Customer Service Training
Sometimes, customer service training can't be planned. Perhaps there's a product recall, a significant rebranding, or a national advertising campaign.
Customers would expect the same level of customer service, quality, and consistency from your company in whatever situation they find themselves in. To deliver on this expectation, your customer service representatives must be trained to handle any situation they might encounter, whether on your street team or managing a crisis with a client.
Here's what urgent customer service training might consist of:
In times of crisis. If a situation or company emergency occurs, your customer service team should be in the loop and trained to respond. The best way to ensure that first-hand customer service agents deal with the public's response is for all employees to have the training on their calendars and all employees to participate at once.
Product or company updates. A company that offers customer service training has always been an essential tool for brand managers. This training aims to provide employees with the knowledge to answer the most basic of customer questions. For many businesses, a quick learning center where customers can contact support staff about simple questions fits right in.
Different Types of Customer Training Methods
| | |
| --- | --- |
| | |
| | An effective training system is a necessary part of employee development. The best companies create training that is customized and tailored to meet the needs of individual employees. |
| | One of the easiest and most effective forms of employee training is an online course. Online courses provide a flexible, convenient, and cost-effective way to deliver valuable knowledge to employees. |
| Simulation Employee Training | This kind of training is popular because it addresses the needs of different types of learners. Interactive training, for example, allows participants to take on roles and do things themselves; kinesthetic training will enable people to act out the training to develop their skills physically. |
| | Hands-on training is one method educational systems and businesses alike use to help teach people how to learn a specific task. It allows students to get their hands on the tools they need, fostering empowerment. |
| | Coaching or mentoring focuses on the relationship between an employee and a more experienced professional. The focus of coaching or mentoring is on helping employees develop their strengths and manage their weaknesses. |
| | Lectures and presentations are a great way to get information across to large groups of people. They are often very dry and dull; however, they take on a more universal appeal than a live training seminar. |
| Group Discussions and Activities | Group discussions and activities are a great way to train your employees by tackling a project that requires an all-hands-on approach. |
| | Role-playing is an effective teaching tool that allows students to work through one specific aspect of their job as if they were doing it in real life. For particular topics, role-playing may not be necessary. It can be used effectively for issues, however. |
| Management-Specific Activities | Management-specific activities, such as simulations, promote better understanding and support of leadership skills and improve management skills and abilities. |
| Case Studies or Other Required Reading | Case studies or other required reading can provide a quick insight into real-life workplace issues. Quickly accessible but more complex topics will likely require more advanced types of training. |
Grow Better With Customer Service & Support Training
A business's customer service is often the most crucial factor in its success or failure. Three out of four customers view their interactions with customer service as more important than marketing benefits or sales. That's why customer service is an important engine for growth and a crucial part of a company's strategy.
Customer service is an integral part of any business, but it's a serious responsibility. Having a properly trained team to handle customer issues can make all the difference in customer satisfaction and loyalty, so it's worth investing in.