We are looking for an outstanding Web Developer responsible for the coding, innovative design, and layout of our website. Web developer responsibilities include building our website from concept to completion from the bottom up, fashioning everything from the home page to site layout and function. A web developer (unless specified otherwise) is usually responsible for both server-side logic and front-end logic. Web Developers are typically tasked with implementing the visual elements that the users see and interact within a web application and the web services and APIs powering the front-end. If you want web developers who specialize in either front-end or back-end development, please refer to the corresponding job description template. Websites are designed and built by web developers. 
Web Developers are usually in charge of the site's appearance and technical aspects such as site speed and the amount of traffic it can accommodate. Web developers can also create website content that includes technical features.  They are referred to as web designers or full-stack developers if they can do both front-end and back-end development.
This web developer sample job description can assist in your creating a job application that will attract job candidates who are qualified for the job. Feel free to revise this job description to meet your specific job duties and job requirements. Our tracking system is here to guide you in customizing the prototype, posting it to appropriate job boards, and managing applicants. The template is designed specifically for online work boards and jobs sites, so you can use it right away without making any changes by using VIVAHR software,
Related Job Titles for Web Developer 
Web Designer

Back End Developer

Web Analyst
Web Developer Job Description Template (Free)
We are looking for a skilled web developer responsible for developing and designing websites for our company. 
To succeed in this role, you will need to be proficient in JavaScript, HTML, CSS and have solid knowledge and experience in programming applications.  In addition, the people who work for your company have a significant impact on its overall performance. As a result, when you're searching for a new web developer to join your team, you'll want to find someone who can fulfill their duties while still fitting in with the rest of your team. To make this possible, you must write a job description that applies to the type of person you want to hire.
Web Developer will be responsible for managing the interchange of data between the server and the users and translating the UI/UX design wireframes to actual code that will produce the visual elements of the application.  In addition, you will be working alongside a team of other developers in creating, maintaining, and updating our websites. Lastly, you will also design the overall architecture of the web application and evolve it to ensure maximum performance and stability.
Web Developer Duties & Responsibilities:
Write well-designed, testable, efficient code by using best software development practices.

Create website layout/user interface by using standard HTML/CSS practices

Integrate data from various back-end services and databases

Gather and refine specifications and requirements based on technical needs

Create and maintain software documentation

Be responsible for maintaining, expanding, and scaling our site

Stay plugged into emerging technologies/industry trends and apply them into operations and activities

Cooperate with web designers to match visual design intent

Proven working experience in web programming

Familiarity with at least one of the following programming languages: PHP, ASP.NET, Javascript, or Ruby on Rails

Adequate knowledge of relational database systems, Object-Oriented Programming, and web application development

Hands-on experience with network diagnostics, network analytics tools

Basic knowledge of the Search Engine Optimization process
Web Developer Requirements:
Proven working experience in web programming

Top-notch programming skills and in-depth knowledge of modern HTML/CSS

Familiarity with at least one of the following programming languages: PHP, ASP.NET, Javascript, or Ruby on Rails

A solid understanding of how web applications work, including security, session management, and best development practices

Adequate knowledge of relational database systems, Object-Oriented Programming, and web application development

Hands-on experience with network diagnostics, network analytics tools

Basic understanding of Search Engine Optimization process

Aggressive problem diagnosis and creative problem-solving skills

Strong organizational skills to juggle multiple tasks within the constraints of  timelines and budgets with business acumen

Ability to work and thrive in a fast-paced environment, learn rapidly, and master diverse web technologies and techniques.

BS in computer science or a related field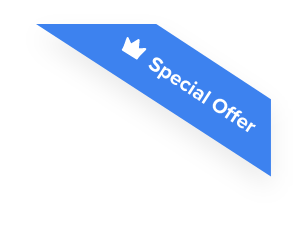 Joshua F.
Redline Electric & Solar

"The best recruiting platform on the market! VIVAHR allowed us to create a dashboard and applicant experience like no other!!"
Get more applicants from the
Best Job Boards
Post for free to 50+ job boards
Unlimited Job Postings
Unlimited Applicants

Sample Interview Questions For Web Developer
Once you gather up all the received applications, you can use these sample interview questions for Job Title to narrow down your choices and pick the most suitable candidate for the job.
Explain what the critical responsibilities of a Web Developer are?
What should web developers know?
Explain what CORS is? How does it work?
List out the advantage of HTTP/2 as compared with HTTP 1.1?
Explain what is an ETag and how does it work?
Explain what long polling is?
Explain what is DTD (Document Type Declaration)? What is the difference between CDATA and PCDATA in DTD?
What tips can you use to reduce the load time of a web application that you have written?
What is the correct way to include JavaScript into your HTML?
Explain in CSS how you can make a form element's background color change when entering text? Does this work in all browsers?
Explain what the difference between cookies and local storage is?
In HTML, what tag can be used for a multi-line text input control?
Explain how you can refer to the CSS files on the web page?
List out few ways you can reduce page load time?
How XHTML is different from HTML?
What are the Educational Requirements For a Web Developer?
A Web Developer position requires a Bachelor's degree in Web development or related field or relevant experience.
How Much To Pay a Web Developer When Hiring
An entry-level Web Developer with less than one year of experience can expect to earn an average total compensation (includes tips, bonus, and overtime pay) of $49,330 based on 16 salaries.
An early career Web Developer with 1-4 years of experience earns an average total compensation of $55,003.
An experienced Web Developer with 10-19 years of experience makes an average total compensation of $70,000.
In their late career (20 years and higher), employees earn an average full salary of $80,056.