When looking for a new employee, there are a few ways to attract qualified candidates. This can be a hard and challenging job, but with our help, you don't have to worry about it even for a second! In this article, we are offering you this FREE File Clerk Job Description Template. In this template, you will find every useful information about this title and therefore your selection will be easier.
Feel free to customize and adjust this template so that it corresponds with your special requirements. Once you have done that, we suggest using our VIVAHR Software which allows you to post your job opportunities to 50+ job boards! Read on and good luck!
What is a File Clerk?
File Clerks are people responsible for maintaining and general organization of a company's or office's paperwork, documentation, and data storage. They create, process, collect, update, and sort both paper and electronic documentation and records (invoices, receipts, forms, contracts) from various sources. They ensure that the documentation is accurate, up-to-date, and easily accessible to other employees when they need them.
File Clerks also make copies of documents, double-check the paperwork before it is filed, and destroy outdated files. They also maintain computers, printers, and scanners and answer phone calls and emails regarding documentation.
Related Job Titles for File Clerk
Bookkeeper
Payroll Officer
Full Charge Bookkeeper
The Top File Clerk Skills
| | |
| --- | --- |
| | |
| | Strong organization skills are required for a successful File Clerk. They deal with a huge number of files and data throughout the day and organization skills help them prioritize and determine their activities. Well-organized File Clerk is more likely to provide more accurate and up-to-date work. |
| | File Clerks need to pay attention to even the smallest details in their work in order to provide accurate and precise data. Attention to detail helps avoid any potential problems and mistakes in documentation and files, which can lead to faults in a company's records. |
| | Documentation and files that File Clerks work with may include highly confidential and sensitive data. File Clerks are required to respect and protect any sensitive data that they work with. Otherwise, it may end in serious discretion issues and liabilities. |
| | Major parts of File Clerk duties include computer usage and the use of other office equipment, such as printers, fax machines, and scanners. File Clerks should be proficient with different types of filling systems, electronic organization, and data software. |
| | The ability to communicate effectively is a great part of a File Clerk's profession. They use their communication skills to cooperate with their coworkers, clarify information, seek documentation, and deliver appropriate documents and files from different departments. |
File Clerk Job Description Template (Free)
We are searching for a well-organized and qualified File Clerk to join our company. In this position, your responsibilities will be to maintain and organize general paperwork, documents, and data in both written and electronic forms. You will process, maintain, collect, update, and copy documents, invoices, receipts, contracts, and other files and ensure that they are accurate and easily accessible to your coworkers when needed.
Furthermore, you will answer phone calls and emails, sort, deliver, and send mail and maintain computers, printers, scanners, and other equipment.
A successful File Clerk is someone who has great organization and time management skills, attention to detail, and computer skills. Amazing written and verbal skills are also a huge advantage in this position.
File Clerk Duties & Responsibilities:
Maintain impeccable paper and electronic data storage
Organize and file company's documentation and records
Process, sort, and update contracts, invoices, receipts, and forms
Collect documentation from various departments and sort them in appropriate locations
Maintain supply inventories
Answer phone calls and emails
Ensure that all documentation is accurate, up-to-date, and easily accessible to other coworkers
Destroy outdated files and documents
Double-check the paperwork before it is filed and stored
Maintain computers, printers, scanners, and other equipment
Input the documentation into the electronic database
File Clerk Requirements:
High school diploma or GED
Previous working experience as a File Clerk or similar position
Organization and time management skills
Computer skills and knowledge of MS Office and other programs
Attention to detail and accuracy
Verbal and written communication skills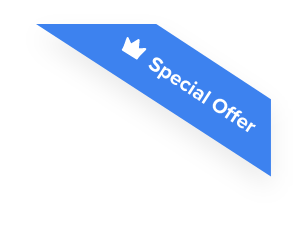 Joshua F.
Redline Electric & Solar

"The best recruiting platform on the market! VIVAHR allowed us to create a dashboard and applicant experience like no other!!"
Get more applicants from the
Best Job Boards
Post for free to 50+ job boards
Unlimited Job Postings
Unlimited Applicants

Sample Interview Questions For File Clerk
Once you gather up all the received applications, you can use these sample interview questions for File Clerk. These can help you narrow down your choices and pick the most suitable candidate for the job.
Personal 
Could you tell us something more about yourself?
What are your three biggest strengths and weaknesses?
What do you enjoy doing in your free time?
Human Resources
Why are you interested in getting this job?
How many years of experience do you have working as a File Clerk?
Why did you decide to become a File Clerk?
Management
How do you organize your time when you have a lot on your plate?
What motivates you to keep working at this position?
How do you ensure discretion and confidentiality when working with sensitive data and information?
Technical Skills and Knowledge
How do you make sure that the documentation is accurate before storing it?
What office equipment are you familiar with?
Have you ever created or maintained an effective filing system?
What are the Educational Requirements For a File Clerk?
Candidates who apply for a File Clerk position usually have a minimum educational requirement, which means a High school diploma or a GED. They need to be proficient with the usage of computers, word processing software, and digital organization.
This position requires previous experience in similar positions for a candidate to develop and improve basic skills, like attention to detail, time management, and accuracy.
How Much To Pay a File Clerk When Hiring
File Clerks typically earn between $16,000 and $38,500 per year. Their median annual salary is $29,424. Hourly wages go from $8 and $219. The median hourly pay for a File Clerk is approximately $14.
Frequently asked questions about File Clerk
Where do File Clerks work?
File Clerks typically work in healthcare, social services, various types of companies, offices, and law firms.
How much do File Clerks earn annually?
The average annual salary for File Clerks is around $29,424.
What makes a File Clerk different from a Bookkeeper?
File Clerk and Bookkeeper are similar positions because they are both responsible for maintaining a company's documentation and filling system. However, Bookkeepers usually have more authority than File Clerks and they are the main accounting professionals in the company, while File Clerks are responsible for a specific area and type of account.
What are the most important skills of a File Clerk?
A successful File Clerk should have great computer and organization skills, written and verbal communication, attention to detail, accuracy, and discretion.
Similar Job Descriptions as File Clerk