Are you searching for a tool to assist you in your hiring process? You look to be in the proper spot. As you work through this process, our FREE Data Entry Clerk Job Description Template will be a valuable resource.
The only Recruitment Management System on the market that gives your HR staff the tools they need to become recruitment marketing gurus is VIVAHR software. From the beginning, VIVAHR is here to assist and advise you. Let's go and find your next hire! Are you all set?
What is a Data Entry Clerk?
Data Entry Clerks often work for businesses in the office or remotely to assist them in maintaining correct data records. They collaborate closely with other Data Entry Clerks to divide and check jobs. Their duty is to input and update data using computer equipment and software applications. They may also be in charge of evaluating financial documents and revising monetary data as the business grows or pays off debts.
Related Job Titles for Data Entry Clerk
Bank Teller
Hotel Desk Clerk
Legal Secretary
The Top Data Entry Clerk Skills
| | |
| --- | --- |
| | |
| | Data entry experts' input is frequently used by other employees for record-keeping, report writing, and analysis. To guarantee that everyone who utilizes the data understands it, it is critical to communicate the data clearly, both verbally and in writing. |
| | Employees that work with data need to be extremely well organized. Typically, the data you input and track for your company comes from a number of sources and requires some conversion or follow-up once it is entered. It is critical to keep your work structured in order to assure correctness. |
| Research and Data Collection | Some data entry jobs entail not just entering data into a database but also gathering or studying that data. Effective research and gathering abilities are equally as vital as the typing and organizing skills that go along with data entry for those positions. |
| | Some data entry workers must record a specified quantity of data throughout their shift, depending on the requirements of their job. Managing your time effectively and ensuring that you reach quotas and goals improves your professional growth as well as others in your business who use the data. |
| | Because data in a company's software or database is frequently utilized by a range of personnel, collaboration in obtaining, entering, and assessing the data is essential. Data entry experts must be able to cooperate and work as part of a team. |
Data Entry Clerk Job Description Template (Free)
We're seeking a dedicated Data Entry Clerk to keep our company's databases up to date. To gather information, the data entry clerk will communicate with and follow up with firm personnel as well as consumers. Data shall be entered into appropriate databases in a timely and correct way by the data entry clerk. You will discover and remedy problems, as well as bring them to the notice of the appropriate parties as soon as possible.
To succeed in this position, you must collect information and data quickly to guarantee that the company's databases are up to date and correctly reflect the company's advancements, changes, and transactions. Top applicants will be focused, hardworking, and active, as well as possess excellent interpersonal skills. Apply today to join us on this journey!
Data Entry Clerk Duties & Responsibilities:
Identifying relevant information via sifting through data.
Correcting mistakes and structuring data in a way that allows for quick and accurate data capture.
Making precise spreadsheets.
Entering information and updating it into relevant databases.
Ascertaining that data is backed up.
Notifying those who need to know about any mistakes that have occurred.
Keeping tangible copies of material arranged to make retrieval easier.
Taking up more responsibilities.
Data Entry Clerk Requirements:
A high school diploma is required.
1+ years of experience in a related sector is required.
Excellent knowledge of the English language.
Excellent MS Office Word and Excel skills.
Excellent interpersonal and communication abilities.
Ability to concentrate for long periods of time and perform precisely and quickly.
Touch typing is a must-have talent.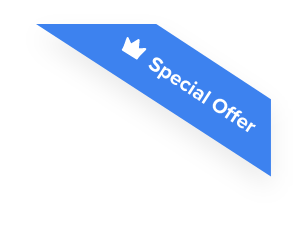 Joshua F.
Redline Electric & Solar

"The best recruiting platform on the market! VIVAHR allowed us to create a dashboard and applicant experience like no other!!"
Get more applicants from the
Best Job Boards
Post for free to 50+ job boards
Unlimited Job Postings
Unlimited Applicants

Sample Interview Questions For Data Entry Clerk
Feel free to utilize these example interview questions for Data Entry Clerk once you've gathered all of the applications you've received. These might aid in narrowing down your top options and clarifying your preferred options.
Personal
How fast can you type and how accurate can you type?
How do you deal with the monotony of a data entry position?
Do you have any experience with optical character recognition or other data entering systems?
Human Resources
What methods do you use to stay motivated?
What kind of work do you prefer, in a group or by yourself?
What is your favorite thing about this position?
Management
When you have to fulfill deadlines for several tasks, how do you prioritize?
Describe how you deal with work-related distractions.
What management style do you prefer?
Technical Skills and Knowledge
What type of data input and application programs do you use?
Describe how you keep data entry accurate.
How can you secure data confidentiality by protecting it?
What are the Educational Requirements For a Data Entry Clerk?
An entry-level Data Entry Clerk employment typically requires at least a high school diploma or equivalent. Many Data Entry clerks will begin their careers with entry-level employment where they may hone their data abilities.
The bulk of a Data Entry Clerk's training will be on-the-job, where they will understand the needs of the company in which they work.
How Much To Pay a Data Entry Clerk When Hiring
Data Entry Clerks usually earn from $18,000 to $62,500 per year, and their median annual salary is around $39,571. The hourly wages range from $9 to $30, and the median annual pay is $19.
Frequently asked questions about Data Entry Clerk
What makes a Data Entry Clerk different from a Data Analyst?
The primary distinction between a Data Entry Clerk and a Data Analyst is their level of education and job duties. A Data Entry Clerk, for example, usually has a high school diploma or a GED. They do routine operations such as transferring, entering, and updating data into computerized databases or spreadsheets.
A Data Analyst, on the other hand, often holds a bachelor's degree in finance, mathematics, business analytics, or economics, as well as a master's degree. Data Analysts have the capacity to evaluate groupings of data to detect trends or pinpoint problems within corporate processes as a result of their education. They collaborate closely with other business experts to identify areas of concentration based on their findings.
What are the responsibilities of a Data Entry Clerk on a daily basis?
A Data Entry Clerk's usual day begins with a check of their email and voicemail for papers and deadline directions from management. They go through their schedule to see what they need to get done.
They evaluate paper or digital documents throughout the day and enter data into well-organized spreadsheets. They also keep outdated files with a client's contact or account information up to date. They check the original data to what they imported into spreadsheets before submitting their work and make modifications as needed.
What characteristics distinguish an excellent Data Entry Clerk?
A competent Data Entry Clerk is someone who can manage their time well. This quality helps them to meet their deadlines for various data input duties. They must have exceptional attention to detail in order to input proper data and double-check their work for faults. In addition, a skilled Data Entry Clerk maintains confidentiality.
They may have access to a company's financial papers or client account information, thus this is critical. To execute their work tasks effectively, a Data Entry Clerk should be proficient in computer software applications and systems. They also place high importance on continuing education in new technology, which helps them be more productive at work.
To whom does a Data Entry Clerk answer?
To get assignments and deadlines for their job, a Data Entry Clerk usually reports to a Data Manager. In the absence of a Data Manager, they may report to a Senior Data Entry Specialist.
Similar Job Descriptions as Data Entry Clerk