You're searching for a fresh approach to recruiting? We got a great tool for you! VIVAHR prepares the best solution for this process and you've our complete guidance along the way. We give you our FREE Mail Processing Clerk Job Description Template, which will come in helpful while you go through this difficult procedure.
Our VIVAHR Software is a terrific way to streamline your hiring process and the entire hiring journey! You may utilize the skills, responsibilities, and credentials to write a compelling job ad and recruit the best candidate. Another great way to improve this is metrics. They are critical for any company, big or small, to track.
What is a Mail Processing Clerk?
Mail Processing Clerks work for a variety of companies in a variety of sectors, overseeing the administrative duty of delivering mail to various departments and individuals within their organization. They plan a postal route depending on delivery requirements using their understanding of the building's layout.
Their task is to keep the mailroom orderly with stamps, envelopes, and other supplies. They also gather letters from each department to transmit to business partners, clients, and others. In larger firms, they may also collaborate with a staff of Mail Processing Clerks to distribute mail around departments in order to save the delivery time.
Related Job Titles for Mail Processing Clerk
Mail Clerk
Driver-Mail Clerk
Mail Services Clerk
The Top Mail Processing Clerk Skills
| | |
| --- | --- |
| | |
| | Mail Processing Clerk may be responsible for many tasks and should be able to communicate with coworkers and bosses on a daily basis. When facing everyday tasks, engaging in meetings, and speaking with clients, verbal skills come in handy. Listening and replying effectively, as well as having the appropriate tone as well. |
| | In the workplace, organization is crucial, especially for a Mail Processing Clerk frequently handling many jobs and bits of information at once. They work directly with executives and should be allowed to keep track of their own schedules. Planning, delegating, and office management are examples of organizational abilities. |
| | The ability to be punctual and arrange your time so that the Mail Processing Clerk can finish all of their allocated responsibilities is known as time management. They often have a long to-do list and must be able to efficiently manage their time in order to complete their tasks on time. Punctuality, meeting deadlines, and readjusting priorities are all traits of those with great time management abilities. |
| | Mail Processing Clerk should be able to input the right information frequently when performing data entry tasks. They can spot lost signatures, finish work tasks on time, and compose professional emails with no spelling problems if they pay close attention to the details. |
| | Unexpected challenges are certain to arise for a busy Mail Processing Clerk. If they can think rapidly, adjust swiftly, and think creatively, they can readily solve problems. Problem-solving requires discussion, compromise, and persistence. |
Mail Processing Clerk Job Description Template (Free)
We're searching for a dedicated, detail-oriented Mail Processing Clerk with prior shipping and receiving experience, basic math abilities, and a valid driver's license. Mail processing clerks will keep records and produce reports, calculate carrier rates, prepare outgoing mail, and visit the post office on a regular basis. Sorting, counting, and weighing mail, delivering mail according to established corporate processes and standards, and filling the mailroom with essential supplies are all part of their tasks.
Successful mail processing clerks should have strong math and organizational abilities, as well as expertise with word processing, database, and spreadsheet applications, and the ability to work on their feet most of the day. Are you ready to take part? Apply NOW!
Mail Processing Clerk Duties & Responsibilities:
Sending and receiving letters.
Organizing and distributing letters around the company.
Stocking the mailroom.
Calculating rates and weighing outbound shipments.
Opening and reading mail when required.
Keeping track of things.
Checking that the postage information is valid.
Sealing and stamping outgoing mail.
Fixing shipments that have been damaged.
Mail Processing Clerk Requirements:
Working well under high-pressure situations.
Computer abilities.
Good communication skills.
Ability to work independently.
Ability to meet deadlines.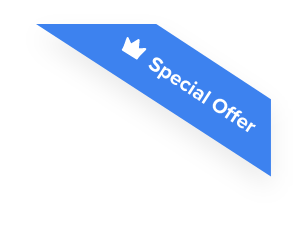 Joshua F.
Redline Electric & Solar

"The best recruiting platform on the market! VIVAHR allowed us to create a dashboard and applicant experience like no other!!"
Get more applicants from the
Best Job Boards
Post for free to 50+ job boards
Unlimited Job Postings
Unlimited Applicants

Sample Interview Questions For Mail Processing Clerk
Substitute these examples for Mail Processing Clerk interview questions to keep the hiring process on track and ensure positive outcomes. These questions will help you complete the remainder of the application and identify suitable candidates.
Personal
What motivates you to work as a Mail Processing Clerk?
What does a normal day in the life of a Mail Processing Clerk look like to you?
How can you ensure that you don't make any mistakes when working as a Mail Processing Clerk?
Human Resources
Consider receiving an envelope addressed to someone who does not work for the firm. You can't find them in your personnel database. What are your plans?
How do you handle heavy and stressful situations?
One of your coworkers complains about not receiving their mail on time. What will your reaction be?
Management
Describe a moment when your meticulous attention to detail protected you from making a mailroom error.
It's possible that this work will get monotonous. How do you keep yourself motivated?
How do you organize your to-do list? (For example, while sending packages to many clients)
Technical Skills and Knowledge
What is your procedure for sending a package to a client? Mention whether and how you weigh the package, as well as how you verify the address of the recipient.
Describe how you manage your inbox. When and how do you deliver letters to the correct departments or employees?
What kind of office equipment have you utilized in the past?
What are the Educational Requirements For a Mail Processing Clerk?
Mail Processing Clerks are not obliged to have any form of a college education. They do, however, need to have a high school diploma or a GED. They must also pass a written exam that assesses their reading accuracy and speed. Those with higher exam scores are given first consideration for new vacancies and preferred routes.
How Much To Pay a Mail Processing Clerk When Hiring
Mail Processing Clerks usually earn from $20,000 to $44,000 per year, and their median annual salary is around $34,783. The hourly wages range from $10 to $21, and the median hourly pay is $17.

Frequently asked questions about Mail Processing Clerk
What characteristics distinguish an excellent Mail Processing Clerk?
Someone who is well-organized makes an excellent Mail Processing Clerk. This trait aids in the organization of their workstation and mail sorting system. They must also have a strong memory in order to recall the layout of the facility and link recipient names to specific departments.
Physical fitness is required of Mail Processing Clerks in order to drive a mail cart full of mail and carry hefty goods. A competent Mail Processing Clerk should also have a friendly demeanor that allows them to communicate well with corporate personnel at all levels.
To whom does a Mail Processing Clerk answer?
Mail Processing Clerk usually reports to the Mailroom Manager. In major businesses, these experts supervise a staff of Mail Processing Clerks to guarantee that mail is delivered and collected on time. In the absence of a Manager, Mail Processing Clerks may report to the Mailroom Supervisor for work allocation and direction.
What are the responsibilities of a Mail Processing Clerk on a daily basis?
A typical day for a Mail Processing Clerk begins with a round of all departments to gather mail or shipments that must be sent out that day. As they accomplish this duty, they meet receptionists and engage with other corporate personnel.
They take inventory of the mailroom supplies and deposit all collected mail items in the outgoing mail container. They receive phone calls throughout the day from employees asking whether they have stamps, mailboxes, or packaging tape, and they provide such materials to them as needed.
They welcome the Mail Carrier at a set time each day and assist them in unloading mail for delivery to the mailroom. They provide them outgoing mail items before the Mail Carrier leaves. They go through the mail that has been delivered and put it into department boxes.
Mail Processing Clerks then distribute mail to each department and arrange goods in specified mail slots using a mail cart.
What makes a Mail Processing Clerk different from a Mail Carrier?
The distinction between a Mail Processing Clerk and a Mail Carrier is that Mail Processing Clerks distribute and collect mail for businesses.
Postal Carriers, on the other hand, work for post offices and often drive a mail truck to deliver and collect mail in rural and suburban areas. When Mail Carriers deliver mail to a business or office park, Mail Processing Clerks and Mail Carriers may interact on a regular basis.
Similar Job Descriptions as Mail Processing Clerk