Every recruitment journey is a challenge on its own. But don't let that discourage you, you've arrived at the right place. We are offering you a solution! The most crucial thing you'll need in this situation is a detailed job description template for the position you're looking for. We're happy to offer you this FREE Office Assistant Job Description Template, which will be your go-to resource in the future.
As an employer, you should be aware of everything contained in this job description. The specified skills, responsibilities, and requirements will help you create a compelling job posting and choose the best applicant. Our VIVAHR Software is the ideal complement to your hiring procedure!
What is an Office Assistant?
Office Assistants generally help office workers and managers in a variety of sectors. They take calls and transfer them, conduct errands for staff, and copy or fax papers. Their role includes taking notes during meetings and disseminating meetings minutes later to assist with day-to-day operations. They could also be in charge of keeping track of office supplies and interacting with vendors to place orders as needed.
Related Job Titles for Office Assistant 
Office Clerk
Office Coordinator
Executive Assistant
The Top Office Assistant Skills
| | |
| --- | --- |
| | |
| | Written communication talents are just as important as verbal communication abilities. This is because, among other things, an office assistant will be responsible for composing emails, typing and mailing letters, and taking thorough notes during meetings. They'll need to speak effectively, succinctly, and in a professional tone in all types of written communication, they encounter. |
| | Office assistants are responsible for learning the numerous computer software applications used by their organization. To create a presentation for a meeting or arrange material for their manager, they'll need a decent working understanding of tools including word processing programs, spreadsheets, and databases. Office assistants can expect to spend a lot of time in front of a computer, however, the precise applications they'll be needed to know will differ from company to company. |
| | Because office assistants typically have numerous jobs to do at the same time, they must be able to efficiently manage their day and responsibilities. They'll probably be in charge of scheduling or offering help to their managers or administrators. This necessitates a high level of organization. They may also be responsible for billing, filing, money management, and data entry, all of which need them to be good organizers. Not only does their success in this area help them, but it also benefits the firm as a whole. |
| | Because of the large number of things they'll be expected to perform each day, having time-management skills is quite helpful in this job. Planning ahead of time for their responsibilities and utilizing technology to assist them in doing so might reduce stress and help them better prepare for the chores ahead. Employers also value punctuality among office assistants and employees in general. |
| | Office assistants are in charge of organizing an administrator's day-to-day operations, so they'll need to be good planners. This might indicate that they'll be setting appointments or making changes to a schedule as needed. |
Office Assistant Job Description Template (Free) 
Our organization is searching for an Office Assistant to assist with clerical duties in our office. You'll be answering phones and other forms of contact, welcoming customers and visitors, organizing files, updating papers and other documents, and running errands as a general office clerk. Sounds good? We're here to help you and grow with you.
You must be able to write properly and be adept with word processing software in order to be considered for the position. It's also important to have a pleasant attitude and good communication abilities. Join our team RIGHT NOW and let's grow together!
Office Assistant Duties & Responsibilities:
Managing incoming calls and various types of communication.
Getting the file system in order. Tasks including updating papers, managing records, and word processing must all be accomplished.
Updating documentation, keeping records, and word processing.
Assisting with the organization and upkeep of the common areas of the workplace.
Performing errands and regular office clerk responsibilities.
Organizing travel by securing lodging and making reservations as needed.
Keeping track of supply levels.
Assisting with the upkeep of office equipment as needed.
Creating, maintaining, and inputting data into databases are all tasks that fall under this category.
Office Assistant Requirements:
Associate's degree or high school diploma.
It is preferable to have worked as an office assistant or in a comparable position.
Ability to communicate properly in writing and aid with word processing as needed.
With a pleasant disposition and strong communication skills.
Ability to operate effectively with little or no supervision.
Excellent communication abilities.
Possess a current driver's license.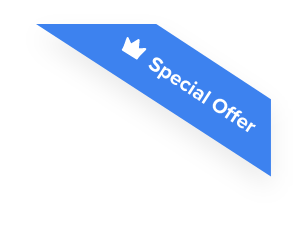 Joshua F.
Redline Electric & Solar

"The best recruiting platform on the market! VIVAHR allowed us to create a dashboard and applicant experience like no other!!"
Get more applicants from the
Best Job Boards
Post for free to 50+ job boards
Unlimited Job Postings
Unlimited Applicants

Sample Interview Questions For Office Assistant 
Once you gather up all the received applications, feel free to use these sample interview questions for Office Assistant. These can help you narrow down your top choices and make your desired choices clearer.
Personal 
Why do you wish to work for this firm as an office assistant?
In your previous position, what type of administrative responsibilities did you have?
What are your strongest assets, and how may these benefit you in your work as an office assistant?
Human Resources
What contribution will your administrative talents make to our team?
As an office assistant, how do you deal with difficult situations?
Do you have any queries concerning the position of office assistant?
Management
What methods do you use to keep administrative schedules in order?
What is the key to organizing your work?
How do you prioritize?
Technical Skills and Knowledge
What contribution will your administrative talents make to our team?
What level of computing expertise do you possess?
What level of computing expertise do you possess?
What are the Educational Requirements For an Office Assistant?
A high school diploma or GED is required for many Office Assistants. Some, on the other hand, may hold associate's degrees or higher. Assistants who aspire to advance to management positions should have many years of experience and/or a college diploma.
Certifications for office assistants and comparable positions are available from several trade institutions and community colleges. In terms of education, most Office Assistants gain the necessary skills through formal schooling or on-the-job training.
You may, however, request that candidates have prior familiarity with the program you employ. Many popular computer systems, such as those used to purchase supplies, keep track of calendars, and manage data, provide online certifications that applicants may complete.
How Much To Pay an Office Assistant When Hiring
Office Assistants usually earn from $17,500 to $43,500 per year, and their median annual salary is around $32,716. The hourly wages range from $9 to $21, and the median hourly pay is $16.

Frequently asked questions about Office Assistant 
What's the difference between an Office Assistant and an Executive Assistant?
The primary distinction between Office Assistants and Executive Assistants is the scope of their responsibilities. Office Assistants, for example, assist Office Workers and the Office Manager with clerical and administrative responsibilities. Office Assistants often require a high school certificate or an associate degree due to their responsibilities.
Executive Assistants, on the other hand, usually undertake a variety of clerical and administrative tasks for one or a few firm executives. Executive Assistants have more in-depth work tasks than making copies, answering phones, and updating calendars, such as doing market research, putting data into spreadsheets, and creating reports on behalf of an Executive.
Executive Assistants may have additional tasks as a result of their expanded responsibilities.
What are the responsibilities of an Office Assistant on a daily basis?
An Office Assistant begins each day by checking their email and voicemail. Any missed communications from clients, staff, or top management are noted and relayed to Office Workers. When the Office Manager and Office Workers come, the Office Assistants greet them and give them chores to accomplish.
They answer phones, make copies, fax papers, arrange office supplies, and greet guests throughout the day. They attend meetings and take notes for subsequent review by participants. Office Assistants gather mail from the mailroom and distribute it across the office during downtime. Employees can also get coffee or lunch from them.
What characteristics distinguish an excellent Office Assistant?
A competent Office Assistant has great written and verbal communication skills, which enable them to write documents such as memos and engage in constructive interactions with Office Workers and visitors in person or over the phone. They also have a friendly demeanor.
Being personable is a key trait for Workplace Assistants since they are the first point of contact for visitors and clients to the office. Their actions have an impact on how visitors to the workplace perceive the organization.
A professional Office Assistant also has knowledge of scheduling software and office appliances, which allows them to fulfill their job obligations quickly.
Who is an Office Assistant's boss?
To accept duties and offer administrative support an Office Assistant usually reports to the Office Manager. Office Assistants may also report to Office Workers indirectly if they are required to create document copies or send faxes.
Similar Job Descriptions as Office Assistant