Do you require assistance with your hiring process? We have a solution. As a starting point, use our FREE Bookkeeper Job Description Template and follow the instructions. Our guidance throughout the hiring process will lead you in the desired direction.
VIVAHR Software is a terrific, new, and efficient method to make your hiring process more efficient. As an employer, you should create structured job descriptions. This way, you could have better chances of improving your hiring reputation and increasing conversion rates.
What is a Bookkeeper?
To guarantee accuracy and compliance with finance legislation, bookkeepers typically work with in-house accounting departments or as part of a team at an accounting firm that manages business ledgers for several customers.
Bookkeepers enter data into spreadsheets and accounting software, produce reports, collect and arrange bank statements, identify anomalies in the corporate records, and investigate probable causes of mistakes or variances in predicted vs actual account balances. Bookkeepers might also be in charge of the accounting team's fundamental administrative tasks.
Related Job Titles for Bookkeeper
Accountant
Accounting Assistant
Account Manager
The Top Bookkeeper Skills
| | |
| --- | --- |
| | |
| | Bookkeepers who pay attention to detail are more accurate while processing their company's financial data. This can help to avoid problems or mistakes from arising and leading to further faults in a company's records. Because firms frequently utilize accounting files to make key business decisions, it's critical that bookkeepers offer them accurate data. |
| | The process of itemizing a transaction and describing each charge on a bill is known as invoicing. When working with businesses, bookkeepers must deal with invoicing. They can obtain information about a transaction between buyers and sellers by knowing how to interpret invoice paperwork. Bookkeepers can manage income coming into a firm and comprehend departing payments by being able to produce, read, and analyze invoices. |
| | When dealing with firm records, bookkeepers employ critical thinking to solve issues and overcome hurdles. They can understand the significance of their data and spot trends, patterns, and inconsistencies in commercial transactions by employing critical thinking. They can then come up with ideas on how to proceed depending on the information supplied. When reconciling bank statements, balancing checkbooks, migrating information, and determining the source of errors, bookkeepers use critical thinking. |
| | Organizing skills are used by bookkeepers to help them prioritize and arrange their activities. They frequently arrange information for both short- and long-term initiatives. They can also keep financial records in a specific system and retrieve them readily if they have great organizing abilities. |
| | The ability to effectively deliver information to clients is an important part of a bookkeeper's profession. They will benefit from being able to converse both in person and through technological mail in this profession. Bookkeepers utilize communication skills to cooperate internally, debate deadlines, seek papers, and clarify information with colleagues because they may maintain data from several departments. |
Bookkeeper Job Description Template (Free) 
We'd want to recruit a Bookkeeper to handle all of our company's financial responsibilities on a daily basis. Accounts payable and receivable, as well as payroll and bank account administration and reconciliation, will be your responsibilities. You should have previous experience as a bookkeeper and familiarity with Xero or Quickbooks to succeed in this position.
Work closely with our Accounting team to develop and analyze financial reports, guarantee legal compliance, handle accounts payable and receivable, and manage invoices and tax payments, among other responsibilities. Our ideal applicant has a finance degree (ideally with accounting CPE classes) and is familiar with accounting software such as FreshBooks, Kashoo, and KashFlow. We are here to learn together and make a change in the bookkeeping world. Ready to join us? Apply NOW.
Bookkeeper Duties & Responsibilities:
Complete the posting procedure by recording daily financial transactions.
At the end of each month, reconcile sales taxes, payroll taxes, 401(k), and bank accounts.
Maintain a close eye on financial activities and reports.
Process accounts payable and receivable.
Check on the process.
Recognize ledgers.
Consult with an accountant when required.
Use accounting software, manage your monthly payroll.
Bookkeeper Requirements:
Accounting or business administration associate's degree.
Excellent understanding of accounting fundamentals in general.
A high school diploma is required.
Understanding of accounting software.
At least two years of bookkeeping experience is required, preferably in a business-services setting.
Excellent verbal and written communication abilities.
Work precision and attention to detail.
Accounting software experience, such as Xero, Quickbooks, or MYOB.
Capable of preparing, reviewing, and comprehending a financial statement.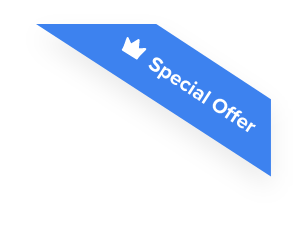 Joshua F.
Redline Electric & Solar

"The best recruiting platform on the market! VIVAHR allowed us to create a dashboard and applicant experience like no other!!"
Get more applicants from the
Best Job Boards
Post for free to 50+ job boards
Unlimited Job Postings
Unlimited Applicants

Sample Interview Questions For Bookkeeper
Use these sample Bookkeeper interview questions throughout this stage of the hiring process. They will assist and advise you in completing the remainder of the application and selecting the best candidate for the job.
Personal 
What made you want to pursue a profession in bookkeeping?
Tell us about your past experience as a bookkeeper.
Do you have any professional certifications?
Human Resources
What do you think your biggest flaw is? What have you done to better your situation?
What is one professional objective you are attempting to attain right now?
Where do you see yourself in the next five to 10 years? What method do you intend to use to get there?
Management
What is one aspect of your job that you want to improve?
What tactics do you employ to keep yourself organized?
What steps do you take to make sure you're up to date on the rules that apply to your job?
Technical Skills and Knowledge
In your previous position, what types of financial records and reports did you prepare?
What procedures do you take to verify that your reports are accurate?
Do you have any prior experience with QuickBooks? Are you willing to learn if not?
What are the Educational Requirements For a Bookkeeper?
Bookkeepers usually hold a bachelor's degree or higher in an area such as business, accounting, mathematics, or economics. Some may have a master's degree in a relevant field, although highly skilled applicants without a college background are also available.
In reality, many firms advertise entry-level positions that simply require high school graduation. Bookkeepers may also have extra training in fields such as finance or accounting, as well as credentials from organizations such as the Association of Certified Public Bookkeepers.
You might ask for appropriate experience in your job offering if your company employs certain software or a coding system to arrange financial data.
How Much To Pay a Bookkeeper When Hiring
Bookkeepers usually earn from $21,000 to $53,000 per year, and their median annual salary is around $40,406. The hourly wages range from $10 to $25, and the median hourly pay is $19.
Frequently asked questions about Bookkeeper
What's the difference between an Accountant and a Bookkeeper?
Accountants and bookkeepers are both critical components of a company's financial health and compliance. Accountants give expert analysis and counsel to business owners on financial plans and trends, whereas bookkeepers focus more on handling day-to-day financial activities.
Accountants utilize the data they gather to analyze a company's financial health and make estimates regarding future income, while bookkeepers create data and reports.
What is the difference between a Data Entry Clerk and a Bookkeeper?
Both Bookkeepers and Data Entry Clerks handle information databases and enter comprehensive data into corporate records, however, Bookkeepers specialize in financial data, whilst Data Entry Clerks can work in any field.
Bookkeepers aggregate both digital and physical transactions into a single system, while Data Entry Clerks digitize hard copies of paper records using a computer spreadsheet. Bookkeepers are also responsible for reporting the data they gather, whereas Data Entry Clerks are primarily concerned with entering as much information as fast and precisely as possible.
To whom does a Bookkeeper submit reports?
Depending on the size of the organization, bookkeepers may report directly to business owners or to senior accounting department roles such as Head Accountants, Accounting Managers, or Data Analysts.
Bookkeepers generate reports that are utilized by the whole accounting team to drive decisions and strategic suggestions, thus they collaborate closely with accounting leadership to verify their correctness.
When it comes to ensuring legal compliance with their Bookkeeping methods, Bookkeepers may also report to a Corporate Controller or Assistant Controller.
What attributes do you look for in a competent Bookkeeper?
Good bookkeepers are mathematicians who can swiftly assess the correctness of database information by mentally performing fundamental procedures. They are familiar with the fundamentals of a company's financial operations, such as accounts payable, accounts receivable, and budgeting estimates.
Excellent bookkeepers are meticulous in their work but also have the capacity to see the larger picture of what their data means for a company's finances. When dealing with sensitive corporate details and consumer information, they also utilize professionalism to protect secrecy and privacy at all times.
Similar Job Descriptions as Bookkeeper