Are you in need of some help with your hiring process? You appear to be in the correct location. Use our FREE Full Charge Bookkeeper Job Description Template as a starting point and follow the instructions.
VIVAHR Software is a terrific method to make your hiring process go more smoothly. You should be conversant with the complete job description as an employer. Maintaining contact with current and former prospects enhances your hiring reputation and results in higher conversion rates. VIVAHR is the only Recruitment Management System on the market that gives your HR staff the tools they need to become professionals in recruitment marketing.
What is a Full Charge Bookkeeper?
A full-charge bookkeeper is a person who does accounting and bookkeeping for a company, usually a small or medium-sized corporation. The phrase "full charge" refers to the fact that these bookkeepers are responsible for all aspects of the company's accounting.
These bookkeepers do more than just handle the books; they also produce financial statements and tax reports, record complicated transactions, and process timesheets and paychecks. Some of these responsibilities might be performed by accountants or controllers in large businesses.
As a result, full-time bookkeepers have greater responsibilities and often report to top management, such as the owner or president of the company. They may also oversee a team of accounting clerks and coordinate activities with outside professionals such as certified public accountants (CPAs).
Related Job Titles for Full Charge Bookkeeper
Charge Bookkeeper
Bookkeeper Accountant
Training Bookkeeper
The Top Full Charge Bookkeeper Skills
| | |
| --- | --- |
| | |
| Accounting and Financial Knowledge | Bookkeepers are in charge of all accounting activities in a business, and they must be familiar with applicable accounting and regulatory requirements. To maintain uniformity while preparing financial accounts, this understanding encompasses ideas such as generally recognized accounting principles or International Financial Reporting Standards. Knowing the appropriate financial rules that a company must follow may also help them execute their work correctly and in the best interests of the company. |
| | Full-charge bookkeepers use spreadsheets or bookkeeping and accounting software for many of their daily tasks. These abilities can be acquired by formal schooling, certification, or on-the-job training. Although not all businesses use the same software, having this knowledge helps demonstrate the capacity to learn new types as needed. This expertise also benefits because technology can frequently assist streamline and automating more repetitious processes. |
| | Full-charge bookkeepers must be able to communicate effectively with a variety of stakeholders. They must transmit information both verbally and in written formats, such as financial reports, as a full charge bookkeeper. They can communicate information in a confident, succinct, and easy-to-understand manner if they have good communication skills. Because bookkeepers may be working with people who have varied levels of financial expertise or comprehension, they'll need to learn how to adapt their communication approach to meet people's needs. |
| | Full-charge bookkeepers are responsible for managing a large amount of financial data. They can make better use of their resources and time if they have good organizational abilities. These abilities can also aid in the development of file systems for your organization's financial data and reports. Organizing time and duties can also assist them in concentrating on the job at hand and avoiding distractions. |
| | When doing accounting tasks, it is critical to pay close attention to the smallest details. This ability allows them to examine ledgers and other huge sources of data for discrepancies or errors. Having this capacity allows them to keep their ledgers and financial reporting accurate, which is a vital goal in their profession. Error-free reporting can assist reduce the risk of regulatory agency audits or inquiries. |
Full Charge Bookkeeper Job Description Template (Free) 
We're seeking a dedicated Full-Charge Bookkeeper to manage our company's finances. In this position, you will be in charge of overseeing the company's whole accounting cycle. Entering vendor and expenditure invoices, invoicing customers, producing bank statements, processing timesheets, and preparing tax returns are all part of this procedure.
You should have an extensive understanding of bookkeeping and accounting systems, great project management abilities, and a keen eye for detail to succeed as a full charge bookkeeper. A capable full-charge bookkeeper efficiently manages all of the company's accounting demands, optimizing operations. Join us now and submit an application to begin this adventure with us!
Full Charge Bookkeeper Duties & Responsibilities:
Managing the company's accounting cycle from start to finish.
Processing accounts payable.
Gathering and entering vendor expenditures.
Preparing bank statements.
Creating invoices for clients and customers.
Processing accounts receivable.
Maintaining the general ledger's correctness.
Processing timesheets for employees.
Taking care of the payroll system.
Creating financial statements on a monthly and quarterly basis.
Full Charge Bookkeeper Requirements:
A bachelor's degree in accounting or a closely related subject is required.
Certification in bookkeeping.
Worked as a full-charge bookkeeper previously.
Advanced accounting and bookkeeping software knowledge.
Preparation of financial statements and tax filings is a plus.
Ability to operate under pressure and meet deadlines.
The devil is in the details.
Communication abilities are excellent.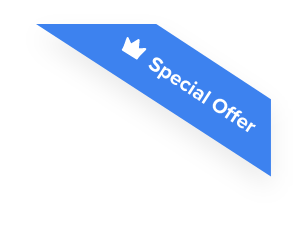 Joshua F.
Redline Electric & Solar

"The best recruiting platform on the market! VIVAHR allowed us to create a dashboard and applicant experience like no other!!"
Get more applicants from the
Best Job Boards
Post for free to 50+ job boards
Unlimited Job Postings
Unlimited Applicants

Sample Interview Questions For Full Charge Bookkeeper
Use these sample Full Charge Bookkeeper interview questions to ensure you're on the correct road in your hiring process. These questions will aid you in completing the remainder of the application.
Personal 
What are some of your flaws?
In the next five years, what do you want to achieve?
What kind of working style do you have?
Human Resources
Have you ever worked in a position that required you to communicate with customers?
What actions are you doing to improve your bookkeeping skills?
What would your former boss say about you?
Management
Tell me about a moment when you had to accomplish a difficult assignment on time.
What type of ethical issues have you had to deal with at work?
Would you be willing to work longer hours at peak times?
Technical Skills and Knowledge
How would you explain sophisticated bookkeeping words and ideas to someone who isn't familiar with them?
What would you do if you discovered you'd committed a blunder?
What would you do if this was your first week on the job?
What are the Educational Requirements For a Full Charge Bookkeeper?
Full-charge bookkeepers must have a high school diploma as a minimum education requirement, but they must also complete extra bookkeeper training and certification.
Many firms favor individuals with a relevant associate's or bachelor's degree, such as accounting or business administration.
These programs provide you with the skills and information needed to handle activities connected to tax, auditing, and accounting processes, as well as economics, business law, and business math.
Employers frequently give new workers on-the-job training to teach them about the company's specialized software or processes.
How Much To Pay a Full Charge Bookkeeper When Hiring
Full-charge bookkeepers usually earn between $26,500 and $60,000 per year, and their median annual salary is around $46,918. The hourly wages range from $13 to $29, and the median hourly pay is $23.

Frequently asked questions about Full Charge Bookkeeper
What is a full-charge bookkeeper's working environment like?
Full-time bookkeepers often work in offices for 40 hours a week. Their labor moves at a steady pace and is frequently repetitious. During periodic book balancing and at the conclusion of the fiscal year, they may be compelled to work overtime.
What are the prospects for a full-charge bookkeeper to advance?
Full-charge bookkeepers can advance to become auditors or accountants with additional vocational and educational training in bookkeeping, business administration, and accounting. Specialization in areas such as insurance, healthcare, financial services, or hospitality might help you expand your employment options.
What is the difference between a full-charge and a bookkeeper?
Full-charge bookkeepers have greater responsibilities and have a more sophisticated job than standard bookkeepers. Full-service bookkeepers are responsible for all aspects of a company's accounting, including the creation of financial statements. They also look at the general ledger far more thoroughly than normal bookkeepers.
What are the employment prospects for full-charge bookkeepers?
Small company job prospects are expected to improve as the country's economy grows, according to the US Bureau of Labor Statistics. However, between 2020 and 2030, bookkeeping employment is anticipated to fall by 3%.
Full charge bookkeepers, who execute a wide range of functions, might be in higher demand than normal bookkeepers who conduct more limited and specialized jobs.
Similar Job Descriptions as Full Charge Bookkeeper