A Search Engine Optimization, better known as an SEO Specialist, maximizes website traffic by implementing strategies within search engines to improve page ranking. They are also in charge of analyzing and reviewing metrics for websites they are working on optimizing.
We have created this SEO Specialist Job Template to make your hiring process easier and help you attract just the right candidates for you and your company. You can customize this template to your needs and add any duties and responsibilities you see fit or extra job requirements. Our VIVAHR software lets you customize this template and post it to relevant hiring websites, and you can also track and maintain applications.
What is an SEO Specialist?
An SEO Specialist understands how search engines work and can help a company rank higher in keywords. These specialists will conduct keyword research to create content that performs well on searches, build links from other websites using industry-specific language, identify opportunities for optimization, and more.
Related Job Titles for SEO Specialist
Social Media Coordinator
Digital Marketing Manager
Content Marketing Officer
The Top SEO Specialist Skills
| | |
| --- | --- |
| | |
| | It is important for an SEO to look at data and understand what happened, why it happened, and what can be done about it. These are basic measurements that require problem-solving skills as well as analytical skills. Being capable of identifying causation and correlations is the key to being a great SEO Specialist. |
| | Doing your own keyword research is part of the job. When writing articles for websites, you should know what keywords to use in order to optimize trafficking. This is why SEO Specialists should have good speaking and writing skills, you need to present your ideas, understand how to write them and how to implement them into your strategy. |
| | Knowing how to use Adobe and Google Analytics can save you a lot of time. YOu should have a good understanding of KPIs to have a good SEO strategy. It is good to be Google or Adobe certified, this gives you greatly in-depth knowledge and assures your clients you know what you are doing. |
| | Search optimization engines require a well-planned budget in order to reach your client's goals. Knowing how much money to put on certain web pages and understanding how SEO budgeting works is crucial. |
| | Some SEO Specialists work as freelancers, so you will have multiple clients. It is your job to make sure each client gets the same amount of attention. That's why having a clear and well-planned working schedule is good to have in this line of work. |
SEO Specialist Job Description Template (Free)
We are searching for someone to join our team as an SEO Specialist. The duties and responsibilities for this position are: optimizing content, collecting and analyzing data, managing campaign expenses, and identifying new trends. We are looking for a creative, critical thinker who understands the importance of generating more page traffic.
In order to be successful in this position, you should always be on top of new trends and innovations. As an SEO specialist, you should know all the technicalities for optimization and value quality content. If you have an outstanding ability to think creatively and strategically and have previous work experience in a similar field, then this job might be the right fit for you!
SEO Specialist Duties & Responsibilities:
Research keywords and implement SEO recommendations
Perform keyword optimization and discovery
Read KPIs and create progress reports
Create and optimize budgets
Identify new trends, analyze data while achieving maximum ROI
Track and monitor reports with website analytics
Research and identify competitors
Create clear strategies and implement link building
Recommend changes and improvements in websites and content as well as linking techniques
SEO Specialist Requirements:
Bachelor degree in business, marketing, or similar area of study
Prior experience in marketing or SEO
Excellent verbal and written communication skills
Knowledge of Google Ads and Google Analytics
Ability to think creatively and strategically
Proficiency in reading metrics
Strong analytical and time management skills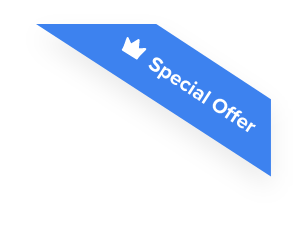 Joshua F.
Redline Electric & Solar

"The best recruiting platform on the market! VIVAHR allowed us to create a dashboard and applicant experience like no other!!"
Get more applicants from the
Best Job Boards
Post for free to 50+ job boards
Unlimited Job Postings
Unlimited Applicants

Sample Interview Questions for SEO Specialist
Here are sample interview questions you can ask when interviewing an SEO Specialist.
Personal
What are your strengths and weaknesses?
What is your five-year plan?
Why did you leave your last job?
Human Resources
Are you a team player?
How would you approach an issue with a colleague?
Management
How do you manage your workday?
How would you describe your approach to keyword research?
Technical Skills and Knowledge
How would you optimize a website?
How do you measure success?
What SEO Tools do you use?
What are the Educational Requirements For an SEO Specialist?
You don't necessarily need a bachelor's diploma to become an SEO specialist; however, most companies require you to have one. You can also earn an SEO certificate at an accredited program or even teach yourself how to do it online.
How Much To Pay an SEO Specialist When Hiring
Their pay can vary, depending on if they work freelance or for a company. An hourly SEO rate can range from $100 to $300. Usually, in regards to the result, you get what you pay for. So the more money you give, the better the SEO specialist you can get. As an SEO Specialist, you shouldn't charge less than $750 a month.
Frequently asked questions about an SEO Specialist
Where do SEO Specialists work?
They work in many different industries, including marketing companies, online magazines, or blogs, and some even work as freelancers and build their own client base.
Is it hard to find a job as an SEO Specialist?
The demand for this position is growing exponentially, and you can find a job very quickly in marketing, content creation, and even business and technology.
Do you need any training or a certificate?
You should have a certificate or a completed course in college; any previous SEO work experience is also valid and training via conferences and webinars.
Similar Job Descriptions as SEO Specialist