Using a job description template makes your hiring process a lot easier and faster. A good job description can help you find the right candidates you are willing to hire. Of course, it is important to know how to write a good job description for your company to have a wide variety of eligible candidates. Another important factor is knowing where to post your job description and what job posting sites are right for your company.
If you are looking to hire a dental laboratory technician, we've made a dental laboratory technician's Job Description to make this process easier for you.  Below you will find a template with all the duties and responsibilities along with all the requirements needed. You can also customize this template to suit your company's needs to find the perfect candidate. We recommend that you use our VIVAHR software to post your customized template on different hiring websites. Posting the same materials on many sites increases your chances of attracting high-quality candidates no matter where they are looking for opportunities.
What is a Dental Laboratory Technician?
A dental laboratory technician's job is to prepare dentures, crowns, and other prosthetic devices. They do this by working with models of teeth made from plaster casts or plasticine to make precise impressions of the dentist's equipment. Some technicians work primarily with dentures, while others work with crowns and bridges.
Lab technicians use a variety of materials to create prosthetic devices. Some common materials are acrylic, gold alloys, nickel-titanium, and metal alloy for crowns; porcelain or ceramic for bridgework; vinyl polysiloxane impression material (also called pink rubber), dentures, and cast wax. Lab techs work with these materials to make a denture, crown, or bridge.
Related Job Titles for Dental Laboratory Technician
Orthodontic Dental Assistant
Prosthodontist
Medical Assistants
The Top Dental Laboratory Technician Skills
| | |
| --- | --- |
| | |
| | Every patient needs equal attention. In order to prevent a crown from fitting properly or creating bridges, a dental Laboratory technician must be careful and attentive during this process. You must also have a good understanding of the client's teeth in order to create proper aesthetics. You must always be careful. |
| | Because dental laboratory technicians work with a lot of different tools, you should have great hand-to-eye coordination. This, of course, takes practice, but it can be easily learned. |
| | When working on prosthetics it's important to have an eye for color. You have to be able to match your patient's teeth color when making a prosthetic one, so you should have a good understanding of hue and coloration. |
| | Being creative is a great fun side of being a dental laboratory technician. You must understand the importance of quality and balance it out with creativity. You are not producing identical products but individual unique ones. You should know how to craft bridges, crowns, and individual teeth by making each one unique to the client. |
| | In some work settings, dental labs can be very large and you will be required to work independently in shifts. But even in a smaller setting, you will most likely work independently. You should be able to perform your tasks correctly without supervision and follow deadlines. |
Dental Laboratory Technician Job Description Template (Free)
We are looking to hire a competent and creative dental laboratory technician to join our growing team. Your duties will include constructing dental prosthetics and devices and filling those orders, and preparing wax replicas. Our ideal candidate is someone with previous experience in creating high-quality dental prosthetics and devices.
To ensure success in this position, you should have extensive knowledge of all dental technologies and use your expertise while creating a safe and pleasing environment and high-quality products and services.
Dental Laboratory Technician Duties & Responsibilities:
Polishing dental prostheses and dental devices
Keeping up to date with new dental technologies and advancements in the field
Constructing prostheses and devices for clients by replacing wax with adequate dental materials
Mold prostheses by encasing wax replicas of impressions
Making adjustments and color corrections for prosthetic teeth
Managing inventory and perform equipment maintenance
Replacing natural teeth by fabricating removable bridges and prosthetic teeth
Restoring teeth my fabricating crowns and dental implants
Dental Laboratory Technician Requirements:
Good time management skills
Degree in Dental Technology or similar area of study
Strong critical thinking skills
Proficiency in keeping detailed records and meeting deadlines
Excellent attention to detail
Technical knowledge of dental procedures and equipment
Written and verbal communication skills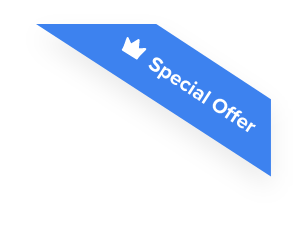 Joshua F.
Redline Electric & Solar

"The best recruiting platform on the market! VIVAHR allowed us to create a dashboard and applicant experience like no other!!"
Get more applicants from the
Best Job Boards
Post for free to 50+ job boards
Unlimited Job Postings
Unlimited Applicants

Sample Interview Questions For Dental Laboratory Technician
Personal
Why should we hire you in this position?
What is your five-year plan?
Why are you passionate about this position?
Human Resources
How would your colleagues describe you?
Have you ever received criticism on your work? How did you handle it?
How would you react if you disagreed with a coworker?
Management
How do you organize and plan your work?
What are the different methods you use when determining a design for a dental product?
Technical Skills and Knowledge
How do you build shaped wax teeth?
Have you ever prepared a metal surface for bonding with porcelain to create an artificial tooth?
Are you familiar with all the dental equipment?
What are the Educational Requirements For a Dental Laboratory Technician?
You are required to have a high school diploma or GED and a certificate from an accredited dental laboratory program. It is also good to have a bachelor's degree in delta technology; however, it is not required.
How Much To Pay a Dental Laboratory Technician When Hiring
According to the U.S Bureau of Labor Statistics, the median salary for a dental laboratory technician is $42,110 per year means $20.24 per hour. But, this can depend on employment location and previous experience.
Frequently asked questions about Dental Laboratory Technician
Is there a good demand for dental laboratory technicians?
This position has an excellent job outlook. According to the U.S Bureau of Labor Statistics, the need for this position will increase by 11% from 2018 to 2028
What are the specialties a dental laboratory technician can choose from?
There are a few specialties you can choose from, such as ceramics, implants, partial dentures, and crown and bridge dental technology.
What are the advancement opportunities for dental technicians?
They can advance to a managerial or supervisory position after some years of experience where they will be responsible for quality control, training new dental technicians, and budgeting. They can also advance to dental instructors at some educational programs or choose to open their own lab.
What does a typical working day look like for a dental technician?
Usually, they work full time in clean, well-lit offices or labs and have their own workbenches. They work hand instruments, electric waxers, Bunsen burners, printing equipment, and computer design software.
Similar Job Descriptions as Dental Laboratory Technician