Dental Hygienist Job Description Template 
Looking for a Dental Hygienist that fits your needs? To help you with this, we created the Dental Hygienist Job Description Template. You can also add more demands to the template to customize it to your needs. Use VIVAHR software to post the template on various hiring websites and get the best hiring results.
What is a Dental Hygienist?
Preventive dental treatment, evaluating patients for gingivitis and other oral illnesses, cleaning teeth, and talking to patients about how to improve oral health are all responsibilities that dental hygienists conduct in a dental office.
Dental hygienists collaborate with dentists to provide patients with preventative oral care. They perform preliminary examinations and procedures, such as tooth cleaning and looking for indicators of possible oral disorders. Dental hygienists also help dentists with the implementation of dental therapies and the management of dental emergencies.
Related Job Titles for Dental Hygienist
Dentist
Nurse Technician
Intake Coordinator
The Top Dental Hygienist Skills
| | |
| --- | --- |
| | |
| | You'll need to communicate with patients in order to treat them. Take patient histories, talk to them about their dental hygiene practices and routines, and clarify what you're doing throughout treatments. |
| | You will need to pay close attention to what you and the dentist are doing in order to complete treatments. You must be able to concentrate on small aspects of a patient's teeth or gums. |
| | When working as a dental hygienist, you will come across people who are terrified of the dentist. You'll have to console patients who are crying in the dental chair because they are scared of dentists, and you'll need to be empathetic to do so. |
| | Each patient is unique. You'll face different problems with each patient, and you'll need to be a good problem solver to deal with them. |
| | Working as a dental hygienist entails working with sharp instruments inside patients' mouths. To conduct treatments safely, you must have excellent control of your hands. |
Dental Hygienist Job Description Template (Free)
For our expanding dental office, we're looking for a dental hygienist. You'll help the dentist with numerous operations and x-ray equipment operations. You should have a current State hygiene license, up-to-date vaccinations, and previous experience as a dental hygienist to succeed in this position.
Dental hygienists teach children and adults how to care for their teeth and gums, as well as perform some dental operations. Their work is frequently overseen by a dentist, while individuals with additional training may be able to work alone.
Dental Hygienist Duties & Responsibilities:
Cleaning accretions, calcareous deposits, and stains of teeth and beneath gum borders with dental equipment.
By touching lymph nodes under patients' chins for evidence of soreness or swelling, doctors can look for signs of mouth cancer.
Making a note of and evaluating the patient's medical history.
Dental decay and disease are recorded in order for dentists to diagnose and treat them.
Keeping the dental equipment and x-ray machine in good working order.
Examining and feeling the gums for symptoms of disease, sores, and other dental problems.
X-ray film exposure and development
Dental instruments are sharpened and sterilized.
To improve patient oral health, promote preventative dental treatment.
Fluoride and other decay-prevention chemicals are used.
Collaboration with dentists and dental hygienists.
Maintaining a patient dental hygiene regimen.
Dental Hygienist Requirements:
An associate's degree in hygiene from a recognized institution is required.
Hygiene license issued by the state.
CPR certification is current.
Hepatitis B immunization is current.
Possess the ability to give local anesthetics.
Possessing the ability to use an x-ray machine.
Excellent communication skills (verbal, written, and interpersonal).
Comfortable with a variety of computer chores.
Oral hygiene and dental health are topics on which they are well-versed.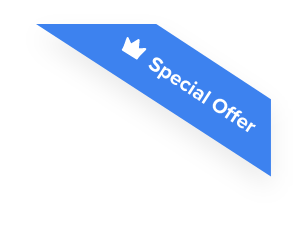 Joshua F.
Redline Electric & Solar

"The best recruiting platform on the market! VIVAHR allowed us to create a dashboard and applicant experience like no other!!"
Get more applicants from the
Best Job Boards
Post for free to 50+ job boards
Unlimited Job Postings
Unlimited Applicants

Sample Interview Questions For a Dental Hygienist
If you have all of the applications gathered in one place, try using our sample interview questions for a Dental Hygienist with Scorecard. These can assist you through your hiring process and make it easier.
Personal 
Tell us about your academic pursuits. Which subjects were your favorites?
Could you explain your average workday?
Human Resources
Explain how you deal with disagreements with patients, employees, or your supervising dentist.
How do you get uncooperative patients to cooperate?
How do you reassure frightened or nervous patients?
Management
Would you make an effort to educate the patient about proper oral hygiene? How would you go about doing it?
Technical Skills and Knowledge
How do you evaluate the oral health of a patient? What would you suggest for particular ailments?
What diagnostic testing and interpretation experience do you have? Could you explain it?
What other responsibilities do you expect to have in addition to providing dental care?
What are the Educational Requirements For a Dental Hygienist?
Dental hygienists must have at least an associate degree in dental hygiene to begin their careers. Dental hygienists with a bachelor's degree are preferred by some employers, and advanced positions may require a master's degree. Whatever degree option you choose, the Commission on Dental Accreditation must accredit the program. This is frequently required in order to obtain a license. A career in dental hygiene can be approached in a variety of ways. There is a range of dental hygienist education requirements and degree programs to choose from, depending on how quickly you want to enter the field and whether you're already a dental hygienist trying to further your career.
How Much To Pay a Dental Hygienist When Hiring
Dental Hygienists often earn between $27 and $46 per hour. The median yearly pay is $76,284, meaning $37 per hour. These salaries depend on the area of employment, educational past, and prior expertise.
Frequently asked questions about Dental Hygienist
On a daily basis, what does a dental hygienist do? 
The daily duties of a dental hygienist mainly consist of removing calcareous deposits, accretions, stains from teeth and below gum lines. They keep track of and evaluate the medical history of their patients.
A Dental Hygienist's average day will also include:
Examine a patient's gums for sores and indications of illness by feeling them and looking at them.
Keep track of any decay or illness so that a dentist can diagnose and treat it.
Using probes, examine the gums for periodontal recessed gums and indications of gum disease.
To enhance and maintain the oral health of patients or the general population, provide clinical services or health education.
Feel the lymph nodes beneath the patient's chin for any swelling or soreness that may indicate cancer.
What is a dental hygienist's work schedule?
Dental Hygienists usually work from 9 to 5.
Are there any downsides to being a dental hygienist?
Lack of Variety
Repetitive
Unpleasant Patients
Mental Challenges
Lack of Full-Time Positions
Workloads
How long do dental hygienists go to school?
It usually takes two to four years to complete all of the educational requirements for a dental hygienist program. The lessons mainly consist of health fields such as anatomy, physiology, immunology, and pathology.
Similar Job Descriptions as Dental Hygienist