If you are seeking a new team member, look no further! Everything you need to know about the Dentist position is right in front of you. We created this FREE Dentist Job Description Template which will help you attract suitable candidates and choose the best for your business.
It is useful to know that this template is completely customizable, which allows you to adjust it according to your special requirements or criteria.
By utilizing our VIVAHR Software, you will be able to expand your business features and make your hiring process easier and more enjoyable. Check it out and good luck!
What is a Dentist?
Dentists are healthcare professionals responsible for taking care of our teeth, gums, oral tissue, and mouth. They work in dental offices or clinics and perform a wide range of important duties.
In addition to examining and treating oral illnesses and infections, repairing and removing damaged teeth, performing teeth cleaning, and prescribing medications, Dentists are also responsible for educating and instructing patients on proper oral care and developing treatment plans to improve their oral health and habits.
Related Job Titles for Dentist
Dental Receptionist
Oral Surgeon
Dental Hygienist
The Top Dentist Skills
| | |
| --- | --- |
| | |
| | Dentists must be excellent communicators because they need to interact with patients and team members to provide professional service. Answering patients' questions, instructing them on appropriate oral care and techniques, transferring x-ray and test results, and cooperating with team members are all essential parts of communication. |
| | While examining and repairing patients' teeth, Dentists should not miss anything. That is why Dentists have a good eye for detail. This skill plays a huge role because Dentists should be able to meet their patients' requirements by making their work look natural and flawless. |
| | It is no surprise that many people are terrified of visiting a Dentist. First of all, Dentists work with various profiles and people of different ages and conditions. No matter the situation, they need to understand their patients and make them feel calm and relaxed before an examination or treatment. |
| | Dentists typically work in fast-paced and high-stress environments. Their work involves handling challenging or tough patients. Their ability to stay calm and work well in stressful situations is valuable because they cannot allow any mistakes or consequences of their actions. |
| | Even the smallest mistake or a second of shaky hands can create harm to patients' mouths. For that reason, Dentists must have steady hands and good hand control. Many of the instruments and tools that Dentists use are sharp or irregular shaped, which means extra caution and calmness. |
Dentist Job Description Template (Free)
We are looking for an experienced Dentist who will work with patients and provide a range of services regarding oral health and hygiene. As a Dentist, you will meet patients and discuss their oral habits and problems. Furthermore, you are responsible for examining and treating patients' teeth, gums, and oral tissue by performing appropriate dental procedures, applying necessary agents to teeth, and prescribing medications if needed.
In order to succeed as a Dentist, you must be experienced with diagnosing and treating dental illnesses, infections, and conditions, as well as with using various tools and equipment. Our ideal candidate for a Dentist should be compassionate, patient, and a good communicator who can work well under pressure.
Dentist Duties & Responsibilities:
Meet with patients and discuss their dental health habits, problems, and concerns
Use professional tools and equipment to examine and treat patients' teeth, gums, and oral tissue
Order specials measures, such as an x-ray to determine further oral condition
Diagnose dental illnesses or infections
Perform dental procedures, such as extractions, root canals, filling cavities, teeth cleaning
Give sedatives or anesthesia to patients before treatments
Apply necessary agents to teeth (sealants, whiteners…)
Repair or remove damaged or problematic teeth
Check and fit dental appliances
Prescribe medications for dental problems (painkillers, antibiotics)
Develop treatment plans to improve patients' oral health and habits
Instruct patients on proper oral care
Refer patients to specialists if needed
Dentist Requirements:
Doctoral degree in Dental Surgery (DDS) or Doctor of Medicine in Dentistry (DMD)
A state license to practice dental medicine
In-depth understanding of oral hygiene and dental procedures
Working experience in diagnosing illnesses and treating them
Ability to communicate with patients about their oral health and problems
 Compassion and patience
Attention to detail
Ability to work under pressure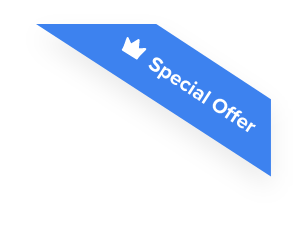 Joshua F.
Redline Electric & Solar

"The best recruiting platform on the market! VIVAHR allowed us to create a dashboard and applicant experience like no other!!"
Get more applicants from the
Best Job Boards
Post for free to 50+ job boards
Unlimited Job Postings
Unlimited Applicants

Sample Interview Questions For Dentist
Once you gather up all the received applications, you can use these sample interview questions for Dentist. They can help you narrow down your choices and pick the best candidate for the job.
Personal 
Who was your role model when you were younger?
How did you decide to become a Dentist?
What was your second career path choice?
Human Resources
What do you consider a successful career?
Why did you make a decision to leave your previous workplace?
Have you ever thought about opening a private practice?
Management
How do you create an encouraging and stimulating working environment among your team?
How do you remain calm and focused before performing a difficult procedure?
Do you prefer coming to work earlier? If yes, how do you prepare for a new day?
Technical Skills and Knowledge
What are the most common conditions that the elderly face in terms of oral healthcare?
When do you determine that a patient needs an x-ray?
What type of local anesthesia would you use for tooth extraction?
What are the Educational Requirements For a Dentist?
Candidates who are studying to become Dentists primarily must have excellent grades in biology and chemistry. Some even first earn a bachelor's degree in those fields.
After enrolling and graduating from dental school, candidates earn a title of Doctor of Dental Surgery (DDS) or Doctor of Medicine in Dentistry (DMD).
License for practicing dentistry is obligatory and license requirements vary from state to state.
Depending on the state, candidates must pass the National Board Dental Examination and state and regional clinic exams.
How Much To Pay a Dentist When Hiring
Dentists usually earn between $54,500 and $237,000 per year. Their median annual salary is around $166,403. Hourly wages range from $28 to $114. The median hourly wage is around $80.
Frequently asked questions about Dentist
What is the distinction between a Dentist and an Oral Surgeon?
Both Dentists and Oral Surgeons are healthcare professionals. However, Oral Surgeons require additional education and training since the scope of their practice is wider than Dentists'.
They perform difficult surgeries, bone grafting, and more. On the other hand, Dentists care for general oral health and perform minor procedures and corrections.
Who do Dentists work with?
Dentists typically have the whole team around themselves. They work and collaborate with dental hygienists, dental assistants, oral surgeons, orthodontists, etc.
How much do Dentists earn annually?
The average annual salary for Dentists is approximately $166,400.
What are the necessary skills for Dentists?
In order to be successful, Dentists must have great communication skills, attention to detail, patience, understanding, compassion, and the ability to work under pressure.
Similar Job Descriptions as Dentist