Are you looking to hire an Oral and Maxillofacial Surgeon to join your company? Then you are in the right place. This Oral and Maxillofacial Surgeon Job Description Template includes a list of the most important responsibilities and requirements for this position. We know it's not that simple for everyone to write a good job description that will gain the attention of many applicants; that is why we are here to help.
With our applicant tracking system, you can use this Oral and Maxillofacial Surgeon Job Description Template to attract qualified candidates, hire the employees you see fit, and save a lot of time. This template is customizable; you can add additional requirements or descriptions and post them to job position sites.
What is an Oral and Maxillofacial Surgeon?
Oral and maxillofacial surgeons work in the healthcare industry; they treat many conditions that affect the mouth, jaws, face, and neck. Their duties include performing corrective procedures and treatments and procedures on the jaws and mouths of their patients. They also usually work with other medical specialists, dentists, surgeons, and orthodontists.
The most suitable candidate for this position should demonstrate an ability to diagnose problems and resolve them. Try and look for candidates with previous experience, great attention to detail, and problem-solving skills. Avoid candidates who lack empathy and are not good at communicating.
Related Job Titles for Oral and Maxillofacial Surgeon
Orthodontist
Dentist
Oral Surgeon
The Top Oral and Maxillofacial Surgeon Skills
| | |
| --- | --- |
| | |
| | In an emergency situation, you must be quick on your feet and able to make decisions quickly. These decisions should benefit the patient's health in a time-sensitive situation. Decision-making does not only come into play during emergency situations, you will be interacting with patients daily and will have to create treatment plans, perform surgery and aftercare. |
| | Mistakes are not taken lightly in this position. This is why you always have to be attentive when performing surgery or gathering up information about the patient's health and their diagnosis. Being detail-oriented can help you identify the patient's problem quickly and help with dexterity. You should also have great hand-to-eye coordination when performing surgery. |
| Medicine and Dentistry Skills | You should have in-depth knowledge in regards to medicine and dentistry. This knowledge will help you become a successful oral and maxillofacial surgeon. This knowledge comes from experience and education, the more you put yourself to work the more knowledge you will gain. Sometimes there will be surgeries that are demanding and time-consuming, meaning you'll need more time to prepare mentally and physically. |
| | Reviewing relevant patient information in order to implement solutions is crucial in being good at problem-solving. As an oral and maxillofacial surgeon, your job is to solve your patient's problems and fix their health through surgery and treatment. You should be able to identify complex issues and create solutions effectively. |
| | Communication is key to understanding what your patients are going through. Asking them as many questions related to their issue is important, in order to identify the issue and understand their pains. Listening can help you get to the bottom of the problem and perhaps even help you better understand why something is wrong. Giving your full attention and dedication proves you have the patients' best interest at hand and builds a strong relationship. |
Oral and Maxillofacial Surgeon Job Description Template (Free)
We are seeking an experienced and highly skilled oral and maxillofacial surgeon to join our team of healthcare professionals. Your duties will include diagnosing patients, determining their treatment and need for surgery, and performing scheduled and emergency treatments. You will also be expected to maintain and monitor patient records and provide great aftercare in this position.
In order to be successful as an oral and maxillofacial surgeon, you should have empathy and be able to operate in time-sensitive situations without feeling stressed. Our ideal candidate is good communication and interpersonal skills, a valid license, and flexible working hours.
Oral and Maxillofacial Surgeon Duties & Responsibilities:
Giving patients diagnoses and creating and discussing appropriate treatment plans and options
Performing surgery to treat structural abnormalities and congenital disabilities as well as other injuries
Preparing patients for dental implants
Collaborating with other healthcare professionals to create treatment plans
Removing wisdom teeth and dental roots that are buried
Increasing patients jaw functionality, symmetry, and comfort by adjusting it
Removing tumors and abnormal growth of the maxillofacial areas by performing surgery
Administering anesthetics, such as regional, local or general, to patients before surgery
Performing biopsies to patients to see if there are any cancerous growth
Oral and Maxillofacial Surgeon Requirements:
Bachelor's degree in chemistry, biology, or a similar area of study
Doctor of Dental Surgery or Medical Dentistry degree
Certificate from The American Board of Oral and Maxillofacial Surgery.
License to practice
Great attention to detail
Excellent communication skills
Flexible working hours
Good problem-solving skills
Outstanding dexterity and hand-eye coordination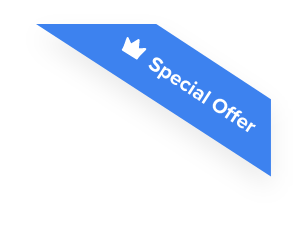 Joshua F.
Redline Electric & Solar

"The best recruiting platform on the market! VIVAHR allowed us to create a dashboard and applicant experience like no other!!"
Get more applicants from the
Best Job Boards
Post for free to 50+ job boards
Unlimited Job Postings
Unlimited Applicants

Sample Interview Questions For Oral and Maxillofacial Surgeon
Once you gather all the received applications, you can use these sample interview questions for an Oral and Maxillofacial Surgeon. These can help you narrow down your candidates and help you pick the most suitable candidate for the job.
Personal 
Why did you want to become an Oral and Maxillofacial Surgeon?
What are some of the things you would like to learn during this position?
Where do you see yourself in five years?
Human Resources
How do you handle a patient who is afraid of going into surgery?
When you disagree with a colleague, how do you handle it?
What would you do if a patient refuses to take the surgery?
Management
How do you manage multiple surgeries in a day?
What has been your most successful medical case?
How do you collaborate on treatment plans with other dentists and orthodontists?
Technical Skills and Knowledge
Where did you complete your residency?
What do you recommend your patients do after surgery?
How do you stay up to date with the latest oral surgery advancements?
What are the Educational Requirements For an Oral and Maxillofacial Surgeon?
Usually, an oral and maxillofacial surgeon has to complete a bachelor's degree that lasts four years. Then they must complete four years of dental study, after which they must complete a four to six-year residency.
How Much To Pay an Oral and Maxillofacial Surgeon When Hiring
Orthodontists can earn between $123 and $166 per hour. Their median annual salary is $293,100, meaning $141 per hour. The wages vary in the area of employment, educational background, and previous experience.
Frequently asked questions about Oral and Maxillofacial Surgeons.
Is it hard to become a dental surgeon?
There are pros and cons to every job. It takes a long time of training and learning to become a surgeon. Four years of being an undergrad, four years of dental school, and a four to six-year residency. You must be very dedicated and passionate about this job if you want to succeed.
What does a surgeon's work environment look like?
Surgeons interact with patients and fellow doctors daily. They perform surgeries that can require intensive preparation and last several hours. Sometimes they can work in high-pressure and time-sensitive situations because they directly influence patients' health.
What are some of the differences between being a surgeon and a physician?
Surgeons and physicians have similarities; they work with patients, monitor their health, and create care plans. Physicians are not trained to perform surgery; they are just medical doctors who diagnose and treat patients. Surgeons, on the other hand, are allowed to diagnose patients, treat them and operate on them.
How can surgeons increase their earnings?
Surgeons can earn more by having more experience in a field of their choice. They can also choose a top-paying specialty. The more excellence you demonstrate by published medical research, the more you will be rewarded. There are quite a few fellowships available that can increase your earning power.
Similar Job Descriptions as an Oral and Maxillofacial Surgeon