Are you looking to hire an Orthodontist to join your company? Then you are in the right place. This Orthodontist Job Description Template includes a list of the most important responsibilities and requirements for this position. We know it's not that simple for everyone to write a good job description that will gain the attention of many applicants; that is why we are here to help.
With our applicant tracking system, you can use this Orthodontist Job Description Template to attract qualified candidates, hire the employees you see fit, and save a lot of time. This template is customizable; you can add additional requirements or descriptions and post them to job posting sites.
What is an Orthodontist?
Orthodontists are dental professionals who specialize in teeth alignment. Their job is to examine their patients' misalignment of teeth and jaws, including treating and examining overbites and occlusions. Orthodontists provide corrective treatments.
Their patients are typically children due to the fact that orthodontia is best treated when patients are at a young age; however, they also treat adults. In order to be a successful and eligible orthodontist, one must complete extensive training and have great dexterity skills and attention to detail.
Related Job Titles for an Orthodontist
Dentist
Oral and maxillofacial Surgeon
Dental Hygienists
The Top Orthodontist Skills
| | |
| --- | --- |
| | |
| | Each patient has a different issue, they might need braces or have an overbite. Your job is to understand their issues and focus on correcting them in the most effective way possible. Be observant and monitor patients' progress, not every issue is the same. Some patients might need more attention than others due to their type of problem. Look out for infections, or if a part of the braces is making the patient uncomfortable, these are only some of the things you should be paying attention to. |
| | Communication skills are important when listening to a patient's problem. You should be an active listener and be empathetic towards the patient. Some patients might come in pain, stressed, or scared. It is your job to make them feel at ease and prove that they are in good hands. You will also be communicating with other healthcare specialists, in case a patient needs surgery or other types of treatment you don't provide. |
| | An orthodontist can have multiple patients in a day and some might even need emergency interventions. You must be able to know how long each task will take and schedule your appointments accordingly. An orthodontist should also have patient records organized in order to find them when needed and have his appliances sorted to enable a smooth workflow. |
| | Having hand-to-eye coordination might be the most important skill to have as an orthodontist. Since you are working with your hand on a daily basis and working in tight quarters of the patient's mouth, being precise is important. Someone with good dexterity skills has great control over their hand muscles and fingers. |
| | Knowing how to perform X-rays and look at 3D images of the patient's teeth and jaw will help you identify the problem and treatment plan needed. Technology is continually evolving so it is good that as an orthodontist you are up-to-date. There will always be new equipment and techniques that you should keep track of. |
Orthodontist Job Description Template (Free)
We are currently looking for experienced and pays great attention to detail to join our office as an orthodontist. The duties for this position include examining patients, assessing their needs and treating their issues, creating proper treatment plans, and diagnosing patients' problems. As an orthodontist, you will be providing corrective treatments; your specialization is treating misalignment of teeth and jaws, including examining and fixing patients' overbites and occlusions.
To be successful as an orthodontist, you should have great dexterity skills, excellent interpersonal skills, and an interest in oral health. Our ideal candidate is someone who has a desire to help people and is passionate about this position.
Orthodontist Duties & Responsibilities:
Scheduling patient examinations, check-ups to make adjustments such as tightening braces and tracking their process
Studying and monitoring patients' dental histories, records, X-rays, and plaster models to develop treatment plans
Collaborating with other specialists to coordinate orthodontic services
Referring patients to other professionals in case they need oral surgery or a specialist
Explaining and educating patients about oral hygiene and ongoing orthodontic care
Discussing treatment plans with patients and determining costs
Fitting patients for orthodontic appliances
Treating overbites and occlusion issues among other oral conditions
Orthodontist Requirements:
Bachelor's degree in chemistry biology or a similar area of study
Doctor of Dental Surgery or a Doctor of Medical Dentistry degree is mandatory
Completed training or internship
An American Association of Orthodontists membership
Great knowledge of orthodontic appliances and various molds
Experience using dentist equipment such as cutters, pliers, pluggers, periodontal scalers, as well as diagnostics tools such as 3D images and X-rays
Outstanding dexterity and hand-eye coordination
Superb patient management skills
Excellent communication skills
Great interpersonal skills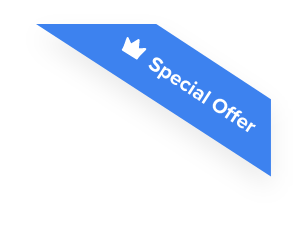 Joshua F.
Redline Electric & Solar

"The best recruiting platform on the market! VIVAHR allowed us to create a dashboard and applicant experience like no other!!"
Get more applicants from the
Best Job Boards
Post for free to 50+ job boards
Unlimited Job Postings
Unlimited Applicants

Sample Interview Questions For an Orthodontist
Once you gather all the received applications, you can use these sample interview questions for an Orthodontist. These can help you narrow down your candidates and pick the most suitable one for the job.
Personal 
What was the most difficult task you've done during your residency?
Why did you want to become an orthodontist?
Where do you see yourself in five years?
Human Resources
What is the key to great teamwork?
Describe a situation where you and a colleague worked together in ogre to get the best outcome?
Management
Do you think about opening up your own practice in the future?
What would you say is the most difficult thing to manage in this job?
Technical Skills and Knowledge
How do you stay updated on new orthodontic research?
What are your training and experience?
What are the Educational Requirements For an Orthodontist?
In order to become an Orthodontist, you must have a bachelor's degree in biology, chemistry, or a similar area of study. You must complete a dental degree and earn a certificate in orthodontics. This certificate can be earned through a residency. It is also good to get a master's degree if you want to advance in your career.
How Much To Pay an Orthodontist When Hiring
Orthodontists can earn between $46 and $97 per hour. Their median annual salary is $144,063  meaning $69 per hour. The wages can depend on the employment location, educational experience, and previous expertise.
Frequently asked questions about an Orthodontist
How long does it take for someone to become an orthodontist?
An orthodontist must obtain a bachelor's degree, which takes 4 years. Then, they must complete 4 years of dentistry school. After these 8 years, you must complete a two-year residency to earn a certificate of orthodontics. That means that the shortest amount of time it takes to become an orthodontist is 10 years. This is the minimum education and training needed to be eligible for this position.
Where do orthodontists work?
Orthodontists can work in many different places such as a private practice, business or organization, or a hospital and health organization. The working hours and salary depend on the place you are working.
How is being a dentist different from being an orthodontist?
The two positions are quite similar. However, what sets them apart is that orthodontists can complete specialty schooling and earn a certificate from the American Board of Orthodontics. Dentists perform general dental treatment, whereas orthodontists focus on correcting biting and straightening teeth.
Are orthodontists allowed to perform surgery?
Orthodontists do not perform surgery; they usually refer their patients to an oral surgeon if their patient needs surgery. Orthodontists can only provide corrective treatments.
Similar Job Descriptions as Orthodontist