Are you looking to hire a Dental Office Manager? Then you are in the right place. This Dental Office Manager Job Description Template includes the most important duties and responsibilities for this position. You can customize this Dental Office Manager Job Template and post it to job boards. With VIVAHR's recruiting software, you can use this job description template to attract qualified candidates, hire the employees you see fit, and save a lot of time.
What is a Dental Office Manager?
A dental office manager is in charge of supervising and supporting administrative duties in a dental office. In this position, the dental office manager's responsibilities include creating staff schedules, managing office budgets, and training new employees. Sometimes this job can also require you to schedule patient appointments and perform bookkeeping. The position of a dental office manager can also be called a dental office administrator.
Related Job Titles for Dental Office Manager
Dental Administration Specialist
Office Manager
Administrative Manager
The Top Dental Office Manager Skills
| | |
| --- | --- |
| | |
| | Communicating effectively with patients and other colleagues is essential. As a dental office manager, you should create a positive environment for all patients while keeping the rest of the team motivated. |
| | Because dental office managers deal with patients directly, they must provide good customer service. Having a helpful attitude and being friendling on a day-to-day basis will make your patients feel at ease. |
| | An excellent dental office manager should be able to motivate and lead the rest of the office. By doing this correctly, you will be able to coordinate duties and make decisions that benefit the dental office. Providing clear guidance and setting yourself as an example can go a long way in helping the business succeed. |
| | Being detail-oriented is suitable for scheduling, organizing, and billing information. These are essential aspects you should always pay attention to. Patients appointments should not be overlapping, billing should be done with precision, and monitoring and maintaining inventory is important in order for the dental office to work efficiently and smoothly. |
| | Looking for areas for improvement, ensuring that the practice is efficient and profitable, and maintaining the dental office organized are only a few departments where analysis skills can be implemented. Combining attention to detail and analysis skills will help you excel in this position. |
Dental Office Manager Job Description Template (Free)
We are looking for someone who is collaborative and friendly to become our dental office manager. As a part of our team, you will be in charge of maintaining staff schedules, supplies, resources, customer service control, and cash flow. Following up with patients and providing leadership, and motivating the team should naturally come to you. Our ideal candidate has excellent interpersonal skills and attention to detail and holds a bachelor's degree in human resources or business administration.
Dental Office Manager Duties & Responsibilities:
Manages all aspects of the dental office, including patient care and finance.
Receives patients, schedules appointments, maintains provider schedule, assists with treatments as needed.
Processes insurance claims and payments by company policy or procedures. This includes scheduling refunds to collect past due accounts, assigning balance status codes, reviewing collections, and resolving disputed charges.
Oversees the administrative aspects of running a dental office, including payroll management (including benefit eligibility for all employees), employee relations issues including performance appraisals and terminations, leadership development programs.
Develops business plans to optimize utilization of facilities resources
Maintain and monitor office supplies
Book and schedule patients and staff schedules
Coordinate office practices on a day-to-day basis
Increase productivity and efficiency
Maintain billing systems and cash control
Hire and train new employees
Create an adequate office budget and implement it
Make sure employees produce outstanding customer service
Dental Office Manager Requirements:
High School Diploma or GED
Previous work experience
Great leadership skills and problem-solving skills
Excellent customer service
Experience in a dental or medical setting, excellent organizational skills, and attention to detail.
Understanding of billing and bookkeeping
Highly organized with great attention to detail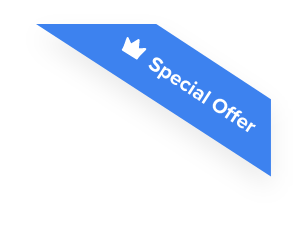 Joshua F.
Redline Electric & Solar

"The best recruiting platform on the market! VIVAHR allowed us to create a dashboard and applicant experience like no other!!"
Get more applicants from the
Best Job Boards
Post for free to 50+ job boards
Unlimited Job Postings
Unlimited Applicants

Sample Interview Questions For Dental Office Manager
Once you gather all the received applications, you can use these sample interview questions for the Dental Office Manager. These can help you narrow down your choices and pick the most suitable candidate for the job.
Personal
Why are you interested in becoming a dental office manager?
Where do you see yourself in 5 years?
What is your educational or professional background?
Human Resources
Did you ever have to deal with a difficult client? How did you handle it?
Have you ever managed more than one employee in a dental office?
How would you resolve an issue with two colleagues who are disagreeing?
Management
How do you analyze and assess to find the best solution for an issue that is arising?
Do you have a system for monitoring and maintaining office resources and supplies?
How do you organize and manage your day?
Technical Skills and Knowledge
What were some of the duties and responsibilities of your previous position?
Are you familiar with dental office software? What would you say is your proficiency level?
Do you have experience with billing systems and bookkeeping?
What are the Educational Requirements For a Dental Office Manager?
A dental office manager should have a bachelor's degree or an associate's degree in business administration or healthcare administration. Some dental offices only require a high school degree or some previous experience. You can also take some courses to improve your skills such as accounting or computer software.
How Much To Pay a Dental Office Manager When Hiring
Dental Office Managers can earn between $13.91 and $28.07 per hour. Their median annual salary is $41,180, meaning $19.80 per hour. Of course, their salaries depend on the place of employment and previous experience.
Frequently asked questions about Dental Office Manager
Are there any courses I can take to improve my office management skills?
Yes, of course, there are. You can take college courses or continuing education in HR, marketing, economics, record keeping, and so on.
Is there a difference between a dental office administrator and a dental office manager?
A dental office administrator only oversees technical areas of the office, meaning IT. Dental office managers are more focused on the people in the dental office and the resources and tools they need to operate effectively.
Are there any advancement opportunities for an office manager?
Some advancements depend on the company's size, and you could advance to HR or a more specialized position.
Similar Job Descriptions as Dental Office Manager