Writing a job description to fill an open position may appear simple. Still, you must develop a superior job description if you want the greatest talent in your area to apply. Simply posting a job listing on the internet that indicates you're searching for a new Dental Assistant is unlikely to get any interest. You should be extremely clear about what you're looking for in a recruit and what people can get from working at your company. Use VIVAHR software to post the templates and get the best results.
What is a Dental Assistant?
Dental assistants are in charge of getting treatment rooms ready for dental treatments. Patients are also prepared, and they respond warmly and reassuringly, presenting all information and addressing any concerns they may have.
To be an excellent dental assistant and accomplish the everyday chores required, you'll need a diverse range of technical, administrative, and interpersonal abilities to deliver high-quality oral care to patients. Here's a peek at what it's like to work as a dental assistant and the abilities you'll need to succeed.
Related Job Titles for Dental Assistant
Orthodontist
Periodontist
Oral and Maxillofacial Surgeon
The Top Dental Assistant Skills
| | |
| --- | --- |
| | |
| | This ability enables dental assistants to engage with patients effectively. Dentists and patients require close collaboration from dental assistants. Patients can be in a lot of pain and/or be under a lot of mental stress, thus the dental assistant needs to be sensitive to their feelings. When patients are in excruciating pain or have mental health issues, the dental assistant must be able to resolve conflicts and mediate. |
| | Patients and other healthcare personnel should be able to hear dental assistants. They must follow instructions from a dentist or dental hygienist in order to assist in the treatment of patients and perform jobs such as taking x-rays. The dental assistant must face the patient and keep eye contact to be an effective listener. A good listener must retain an open mind and not pass judgment on the dentist or the patient. |
| | When assisting dentists with patient treatment, dental assistants must follow strict guidelines and norms, such as infection control precautions. Assistants must also be informed of the jobs that they are permitted to perform in the state in which they work. A detail-oriented dental assistant is interested in learning more about the topic at hand and the causes of the problem. |
| | Dental assistants must be skilled at manipulating objects with their hands. They usually work on a small region of the body in close quarters with very precise tools and instruments. A dental assistant with good dexterity can control their little hand and finger muscles as well as their eyes. |
| | Some of the essential computer abilities required for success as a dental assistant include knowledge of computer applications, Microsoft Office suite, average keyboarding speed, and 10 Key. Basic computer skills are required to be a successful dental assistant, as they may be in charge of patient files, insurance claims, and transcription of notes. |
Dental Assistant Job Description Template (Free)
For our busy dental practice, we're looking for a dental assistant. You'll assist with patient preparation, sterilization of tools, room setup, and some dental hygiene activities. You should have a dental x-ray certification and give excellent patient care to succeed in this position.
Dental assistants should be well-organized and meticulous in their work. You should be able to follow directions and adhere to the rules of the dental practice. We want you to be capable of delivering direct or indirect patient care and ensuring that office procedures run smoothly.
Dental Assistant Duties & Responsibilities:
Getting patients ready for dental procedures.
Sterilizing and sanitizing equipment, setting up instrument trays, preparing supplies, and assisting with dental operations contribute to infection control.
When necessary, assisting dentists in the management of medical and dental emergencies.
When necessary, assisting dental hygienists with operations.
Taking excellent care of patients.
Keeping track of therapy.
Dental x-rays are exposed during dental diagnostics, and dental x-ray equipment is cared for.
Patients are given information on dental hygiene, oral health, and plaque reduction.
Medical and dental histories, as well as patient vital signs, are gathered and recorded.
Following the dentist's instructions for postoperative care.
Dental equipment maintenance.
Preliminary impressions for study casts are made.
Maintaining dental equipment inventory and ordering dental supplies.
Preliminary impressions are used to create temporary restorations and custom impressions.
Dental Assistant Requirements:
In a recognized dental assisting school, you can earn a certificate or an associate's degree.
Certification in dental x-rays.
A high school degree is mandatory.
The Dental Hygiene Program has been completed.
Experience with a variety of computer duties.
Communication skills, both written and vocal.
A proven track record as a dental assistant.
Dental instrument knowledge and sterilizing techniques.
Knowledge of health and safety regulations.
It's a plus if you can perform regulated non-surgical tasks like coronal polishing.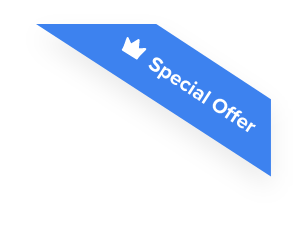 Joshua F.
Redline Electric & Solar

"The best recruiting platform on the market! VIVAHR allowed us to create a dashboard and applicant experience like no other!!"
Get more applicants from the
Best Job Boards
Post for free to 50+ job boards
Unlimited Job Postings
Unlimited Applicants

Sample Interview Questions For Dental Assistant
Once you pick all the accepted applications, you can use our sample interview questions for a Dental Assistant. These can assist in deciding who is the most suitable applicant for the job.
Personal 
Could you tell us more about your experience as a dental assistant?
What drew you to a profession as a dental assistant?
Human Resources
What's the toughest workplace circumstance you've faced, and how did you deal with it?
Why do you believe you're the ideal candidate for the position of a dental assistant?
Assume a patient has accused you of providing poor service. What would you do in this situation?
Management
What, in your opinion, is the most important ability for a dental assistant, and why?
How will you ensure that HIPAA regulations are adhered to?
Technical Skills and Knowledge
What kinds of computer programs are you familiar with?
How often should tools and equipment be sterilized?
What, in your opinion, is the most important ability for a dental assistant, and why?
How will you ensure that HIPAA regulations are adhered to?
What are the Educational Requirements For a Dental Assistant?
Academic programs at community colleges, vocational schools, technical institutes, universities, or dental schools provide formal instruction for dental assistants. Certificates are frequently given to graduates of these programs. Although most academic dental assisting programs last nine to eleven months, certain schools provide accelerated training and part-time schooling. They have a high school diploma or equivalent and at least 3,500 hours of acceptable work experience OR have previously held DANB CDA® certification, graduated from a recognized DDS or DMD program, or graduated from a dental degree program abroad.
How Much To Pay a Dental Assistant When Hiring
The average Dental Assistant's pay is $40,980 ($19.70 per hour), with a salary range of $34,390 to $48,190. Salary ranges for Dental Assistants are dependent on several criteria, including education, certifications, supplementary abilities, and years of experience.
Frequently asked questions about Dental Assistant.
What is the average time it takes to become a dental assistant? 
Depending on the state, being a dental assistant might take anywhere from one month to four years. A high school diploma and on-the-job training are required in some states. Other states require dental assistants to complete an exam to be certified as dental assistants.
What are the prospects for dental assistants? 
Dental assistants are still in high demand. According to the Bureau of Labor Statistics, dental assistant jobs are expected to expand by 11% between 2018 and 2028.
How can a dental assistant obtain certification? 
After they pass the Certified Dental Assistant (CDA) exam, dental assistants can earn certification. The Dental Assisting National Board administers this test (DANB).
Is it a good idea to work as a dental assistant? 
Working as a dental assistant is an exciting career opportunity in a rapidly growing allied health area, with opportunities for advancement for people with the correct skills and interests.
What is included in the certified dental exam that dental assistants must pass? 
To become qualified, dental assistants must pass the Certified Dental Exam.
Are there any prospects for dental assistants to advance their careers? 
Dental assistants that get more experience may be able to advance to supervisory positions. After earning their license, a dental assistant can advance to the role of a dental hygienist.
What are the potential dangers of working as a dental assistant? 
As a dental assistant, the greatest risk is becoming infected with a contagious disease. Percutaneous exposure events (PEI), radiation, and dental materials are among the other dangers. It's also possible that they'll sustain injuries to their hands, neck, back, hips, legs, and feet.
Similar Job Descriptions as Dental Assistant