You're looking for a different way to recruit? You've come to the right place. We've provided you with a FREE Dental Receptionist Job Description Template that will come in handy while you go through this difficult process.
Our VIVAHR Software is an excellent approach to speed up the hiring process! Use customized skills and responsibilities to write a convincing job description and recruit the best candidates. Metrics are vital to track for every firm, big or small. Businesses can view all of the data that matters in one place with automated reporting. We hope our software will help you find your next hire. Good luck!
What is a Dental Receptionist?
A dental receptionist is an administrative specialist who works with a team of dental assistants, dentists, dental hygienists, and other professionals in the field of dentistry. Dental receptionists do clerical tasks such as maintaining patient records, answering phones, scheduling appointments, and processing payments.
A dental receptionist is often the point of contact between a patient and their dentist, insurance company, and other dental professionals.
Related Job Titles for Dental Receptionist
Medical Office Assistant
Patient Coordinator
Patient Service Representative
The Top Dental Receptionist Skills
| | |
| --- | --- |
| | |
| | Patients' dental records are generally updated and maintained by dental receptionists. Within a dental practice, a dental receptionist also maintains appointments, billing claims, and other forms of information. A dental receptionist must have excellent organizational and time management skills in order to maintain track of all of these files and databases. |
| | Dental receptionists listen to a patient's requirements or inquiries and help them find the resources they need. This might include assisting patients with scheduling appointments, insurance claims, and payment for dental treatments. Dental receptionists may also be required to listen to a patient's medical issues and express empathy for the patient's particular condition or difficulties. |
| | A dental receptionist is often in charge of a range of office technology and equipment, including computers, phones, fax machines, and payment processing tools. Dental receptionists should be able to effectively use this equipment and resolve basic computing and technological concerns. A dental receptionist is likely to utilize accounting, database, or word processing software on a frequent basis. |
| | Patients, dentists, dental assistants, and insurance representatives all interact with dental receptionists on a regular basis. They must be able to communicate their message effectively and professionally via both written and vocal media. Knowing how to alter one's communication style to different scenarios may also help a dental receptionist. A dental receptionist, for example, may converse with a patient differently than with a vendor. |
| | A dental receptionist is an important member of a dental office's team. They collaborate closely with dentists, dental hygienists, oral surgeons, and other dental professionals. Great teamwork abilities, such as cooperation, negotiating, and presentation, can help dental Receptionists. |
Dental Receptionist Job Description Template (Free)
We're searching for a friendly Dental Receptionist to make sure that dental patients' appointments are properly booked, rescheduled, or canceled based on their needs. The dental receptionist's duties include inputting patient information into our computer system, answering patients' inquiries, and coordinating referrals to other dental professionals. You should be able to generate billing statements as well.
You must be able to manage and maintain patient waiting spaces as well as front-desk areas to be effective as a dental receptionist. Finally, a top-performing dental receptionist will do all jobs in such a way that the dental office runs smoothly. Apply NOW!
Dental Receptionist Duties & Responsibilities:
Welcoming and greeting patients into the office.
Scheduling or canceling appointments.
Assisting patients with filling out paperwork.
Getting the dental staff's charts and daily routines ready.
Keeping track of recent treatments and procedures and updating patient data.
Setting up follow-up appointments and sending out phone reminders.
Getting in touch with medical insurance companies to see if patients are needed to pay co-pays.
Verifying payment methods and collecting money as necessary.
Answering phones, photocopying, filing, and faxing are examples of common office chores.
Dental Receptionist Requirements:
GED or high school diploma.
It is helpful to have a certification in office administration, medical administration, or a comparable profession.
Working experience in a dental office is required.
Dental terminology is well-versed.
Dental practice management software expert (Dentrix).
Working understanding of administrative procedures in general.
Telephone etiquette is important.
Outstanding organizational abilities.
Outstanding customer service abilities.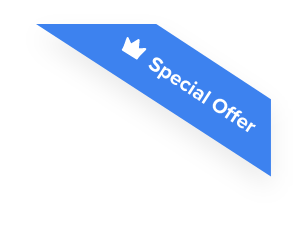 Joshua F.
Redline Electric & Solar

"The best recruiting platform on the market! VIVAHR allowed us to create a dashboard and applicant experience like no other!!"
Get more applicants from the
Best Job Boards
Post for free to 50+ job boards
Unlimited Job Postings
Unlimited Applicants

Sample Interview Questions For Dental Receptionist
Substitute these examples for Dental Receptionist interview questions to keep the hiring process on track and ensure positive outcomes. These questions can help you to identify suitable candidates.
Personal
Do you find it enjoyable to interact with patients?
What are your favorite hobbies?
What qualities do you seek in your future employer?
Human Resources
Do you have any interests outside of work?
Do you have a preference for working as a healthcare receptionist for any reason?
What are your long-term professional objectives?
Management
How do you keep your office in order?
How fast can you type?
Are you able to operate in a fast-paced environment?
Technical Skills and Knowledge
What scheduling and record-keeping software did you use?
When it comes to confirming appointments, what processes have you used?
Do you have a working knowledge of dental terminology?
What are the Educational Requirements For a Dental Receptionist?
Dental Receptionist training and certification standards differ by state, so do your homework before advertising your available job. Dental Receptionists who take X-rays, administer sealant, or fluoride must be licensed in several states.
If your company operates in a state where a license is required, make a note of it in your job description. In most cases, a Dental Receptionist must have completed an authorized training program. In most cases, a high school diploma or GED is also necessary.
How Much To Pay a Dental Receptionist When Hiring
Dental Receptionists usually earn from $20,000 to $45,500 per year, and their median annual salary is around $35,319. The hourly wages range from $11 to $22, and the median hourly pay is $17.
Frequently asked questions about Dental Receptionist
What makes a Dental Receptionist different from a Dental Hygienist?
Dental Receptionists are responsible for general patient care and administrative assistance, whereas Dental Hygienists spend most of their time taking care of patients' dental hygiene.
Dental Hygienists have more extensive training than Dental Receptionists since they must be able to diagnose oral problems, provide treatment recommendations, and utilize dental instruments to remove stains, plaque, and sealants from teeth.
Dental Receptionists spend the majority of their time processing the logistics of a dental visit, assisting patients when required, and contacting patients to answer questions and organize follow-up visits.
What qualities to look for in a Dental Receptionist?
A good Dental Receptionist must possess a wide range of technical abilities as well as personal qualities that enable them to concentrate on effective administration and attentive patient care.
They're also well-organized and pleasant, capable of serving as a welcoming receptionist, thoroughly explaining dental conditions to patients, and keeping track of patient data.
What does a Dental Receptionist do on a daily basis?
On a typical day, a Dental Receptionist organizes patient appointments, sends SMS reminders to patients, and briefs Dental Hygienists and Dentists on the day's operations. They assist patients with sign-in, insurance processing, and pre-appointment surveys.
Dental Receptionists can deliver tools to the dentist and monitor cleaning activities throughout treatment. Following that, the Dental Receptionist goes over aftercare instructions with the patient, cleans the exam room, and completes exit paperwork.
What sorts of Dental Receptionists are there?
Dental Receptionists come in with varying degrees of responsibility depending on their credentials and experience.
Some of the most common certification titles available for Dental Receptionists include Certified Dental Receptionists, Registered Dental Receptionists, Certified Orthodontic Assistants, and Certified Functions Dental Receptionists.
Similar Job Descriptions as Dental Receptionist