You've come to the right place if you are currently looking for a new employee to hire. The first and the most important thing you need to have throughout this process is a detailed and precise job description template. Luckily for you, we are here to assist you in your pursuit. Take a look at this FREE Lab Technician Job Description Template that we prepared for you. It contains every useful information about this job title.
We have more to offer you! By utilizing our VIVAHR Software, you create a complete and amazing hiring experience for yourself! We help you track data and post job opportunities to 50+ job posting sites and attract the best candidates for your job! Read on and good luck!
What is a Lab Technician?
Lab Technicians are people responsible for supporting and assisting medical professionals and scientists in research and testing. Lab technicians work in a variety of different areas, such as medical institutions, manufacturing companies, educational institutions, etc.
Lab Technicians execute laboratory testing using the appropriate procedures, equipment, and instruments. After that, they label, store, and analyze the substances. They record observations and findings and interpret the results. Furthermore, they keep accurate data, reports, reviews, and summaries according to those findings.
Lab Technicians are also responsible for organizing and safely storing chemicals, fluids, and other substances, ordering laboratory supplies, and ensuring all safety standards and guidelines are followed. In the end, they maintain a clean and sanitized working environment.
Related Job Titles for Lab Technician
Lab Assistant
Biochemist
Medical Laboratory Technician
The Top Lab Technician Skills
| | |
| --- | --- |
| | |
| | Lab Technicians may work on several tests or lab projects at once, so good time management is crucial at that point. Lab Technicians need to divide their attention and time equally on every task and prioritize their duties. They are able to finish every task timely only with great time management skills. |
| | Some tests or analyses can take time before the results could be visible. Lab Technicians should learn how to be patient and composed during that time. While always keeping one eye on the test that is running, Lab Technicians can always do something else laboratory-related. |
| | Laboratory work requires strong attention to detail. Lab Technicians must be highly accurate, diligent, and meticulous in their measurements and calculations. Otherwise, the results may come out false or miscalculated. Attention to detail is also important for proper, reliable, and accurate paperwork and records. |
| | A pipette is one of the most common instruments in the lab used for measuring or transferring small amounts of liquid. The skill of properly and meticulously using the pipette is essential for Lab Technicians. It shows good concentration and coordination. |
| | Knowledge of safety regulations in the lab is extremely important. Depending on the field, Lab Technicians could work with dangerous chemicals, other hazardous materials, or lab equipment. They need to be trained in lab safety and take precautions to remain a safe environment for themselves, as well as for their coworkers. |
Lab Technician Job Description Template (Free) 
We are looking for a qualified and highly technical Lab Technician who will join and support our team of professionals and scientists. You will be working on various research, tests, and analysis that way make a difference in the scientific field someday. Your duties will include executing lab tests with appropriate procedures and equipment, recording observations and findings, and keeping accurate data, reports, reviews, and summaries based on those findings.
Additionally, you will clean and maintain lab equipment and instruments, as well as maintain a sanitized and safe working environment. Our ideal candidate for this position is someone who is knowledgeable about utilizing lab equipment and safety regulations and protocols. You should also have a great eye for detail, time management skills, and the ability to work accurately and independently.
Lab Technician Duties & Responsibilities:
Support and assist professionals and scientists in research, testing, and experimenting
Execute laboratory testing using appropriate equipment, procedures, and instruments
Label, store, and analyze testing substances
Prepare and conduct experiments under strict and defined conditions
Organize and keep chemicals, fluids, and other substances according to safety instructions
Ensure all safety standards and guidelines are followed
Record observations and findings
Keep accurate and precise data of scientific work and results
Write reports, reviews, and summaries based on the findings and test results
Stock and order laboratory supplies
Clean, sanitize, and maintain lab equipment
Provide a safe, clean, and sanitized working environment
Keep up-to-date with recent scientific, medical, and technical discoveries
Lab Technician Requirements:
Bachelor's degree in chemistry, biology, or other scientific fields
Previous working experience as a Lab Technician or similar role
Knowledge of safety regulations and preventive measures
Excellent analytical skills
Attention to detail
Time management
Independence and accuracy in the workplace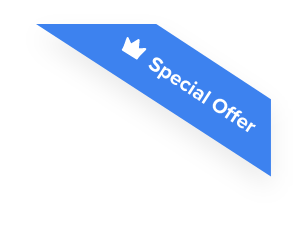 Joshua F.
Redline Electric & Solar

"The best recruiting platform on the market! VIVAHR allowed us to create a dashboard and applicant experience like no other!!"
Get more applicants from the
Best Job Boards
Post for free to 50+ job boards
Unlimited Job Postings
Unlimited Applicants

Sample Interview Questions For Lab Technician
Once you gather up all the received applications, you can use these sample interview questions for Lab Technician. These can help you narrow down your choices and pick the best candidate for your job.
Personal
Could you tell us more about yourself?
Do you have any interests outside of the lab?
Why did you decide to become a Lab Technician?
Human Resources
How did you hear about our lab?
Could you briefly walk us through your latest working experience?
Are there any skills that you would like to work on if you get hired?
Management
How would you rate your time management skills from 1 to 10?
How would you overcome a conflict or disagreement with a colleague?
How do you maintain safety in the lab?
Technical Skills and Knowledge
Have you ever had to deal with a hazardous situation or contamination?
What equipment are you most familiar and comfortable with?
What techniques do you acquire when using the microscope?
What are the Educational Requirements For a Lab Technician?
Lab Technicians typically obtain a Bachelor's degree in biology, chemistry, or other related scientific fields. Even though a degree is not necessary and some employers do not require them, it can be highly valued. Educational and license requirements differ from state to state.
Employers generally appreciate candidates who have a meticulous eye for detail and time management skills. Knowledge of safety regulations and preventive measures is highly important, as well as analytical and critical-thinking skills.
How Much To Pay a Lab Technician When Hiring
Lab Technicians earn between $20,000 and $48,000 annually. Their median annual salary is around $36,710. Hourly wages go from $10 to $23. The median hourly pay for Lab Technicians is $18.
Frequently asked questions about Lab Technician
Where do Lab Technicians usually work?
The working range of Lab Technicians is very wide. They can work in environmental agencies, research organizations, universities, hospitals, clinics, pharmaceutical companies, water companies, food and drink companies, chemical companies, etc.
Who do Lab Technicians work with?
Lab Technicians usually work with lab assistants or other lab technicians. Even though they primarily work independently, they sometimes need assistance from their colleagues.
How much do Lab Technicians earn annually?
The average annual salary of Lab Technicians is around $36,710.
What skills make a good Lab Technician?
Lab Technicians must have a solid scientific background and experience with lab equipment, procedures, and safety regulations. They also need to have great time management skills, attention to detail, and an analytical mindset.
Similar Job Descriptions as Lab Technician