If you're looking for new employees or additions to your organization we offer you an innovative solution. The most important thing you'll need is a generic and precise job description template for the position as this FREE Editor in Chief Job Description Template.
VIVAHR Software is a fantastic complement to your interviewing process! You should be aware of everything in this job description as an employer. You can customize the entire template to your company's needs.
Our software allows you to stay in touch with prior and current prospects, enhancing your hiring reputation and increasing conversion rates. Furthermore, utilizing your cultural profile builds an emotional connection, which studies have proven is vital for today's prospects.
What is an Editor in Chief?
An editor-in-chief is the most senior member of a publication's editorial staff. They supervise the publication's operations and policies, manage the staff of writers and editors, design the publication's look and feel, select what to publish, and manage the publication's operations and policies.
An editor-in-chief may work for a newspaper, magazine, book publisher, or academic journal, and they may be responsible for both digital and print publications. Managing editor, editorial chief, publishing house director, publications manager, and executive editor are some popular titles for an editor-in-chief.
Related Job Titles for Editor in Chief 
Copy Editor
Magazine Editor
Editor
The Top Editor in Chief Skills
| | |
| --- | --- |
| | |
| | These abilities include the capacity to transmit information orally and in writing in a clear and professional manner. Strong communication skills are required by editors-in-chief in order to deliver constructive criticism to copywriters, journalists, and editors in a way that supports development and change as appropriate. |
| | Leadership abilities entail the capacity to lead people in a way that benefits the entire group. The editor-in-chief, as the highest-ranking member of the editorial staff, is responsible for motivating, encouraging, and instructing the other members of the editorial team in order to lead the newspaper to success. |
| | These abilities include the capacity to speak professionally and establish deep bonds with those you encounter in person. Because an editor-in-chief supervises their staff and represents them at social events and gatherings, they must have excellent listening skills, empathy, and the ability to form great professional connections. |
| Organization and Time-Management | To prioritize activities, plan and complete projects by deadlines, recall crucial information, and optimize efficiency and productivity, they need outstanding organization and time-management abilities. |
| | The capacity to identify both minute and big features with a high level of consistency is referred to as attention to detail. To maintain continuity in the style and tone of their publications, an editor-in-chief must have a keen eye for detail. |
Editor in Chief Job Description Template (Free)
We're seeking an Editor in Chief who will be in charge of overseeing the publication's content development. Reviewing stories and images, contributing to editorial pieces, and managing day-to-day operations are all part of an editor in chief's job description. Sounds appealing? Continue reading to discover whether it fits.
To be a successful editor in chief, you must have excellent writing abilities, sound judgment, and meticulous attention to detail. Finally, a top-tier editor in chief should possess strong business acumen, inventiveness, and the ability to collaborate well with others. Are you prepared for the upcoming? Now is the time to apply so that we may work together to make a difference.
Editor in Chief Duties & Responsibilities:
Hiring writers, junior editors, and senior editors.
Approving the layout, design, style, and tone of the publication.
Examining written text for problems in spelling and grammar.
Checking the accuracy of the information in articles and stories.
Creating edit recommendations.
Contributing to the newspaper by writing editorial pieces.
Developing and monitoring the editorial team's finances.
Attending social occasions on behalf of the publication's editorial team.
Attending meetings with the publisher or publishing board to discuss concerns and goals for the magazine.
Making final decisions about which stories, articles, and images to publish.
Editor in Chief Requirements:
A bachelor's degree in journalism, communications, or a related field is required.
Previous experience as an editor.
Interpersonal skills are important.
Detail-oriented.
Ability to make sound decisions.
Strong leadership skills.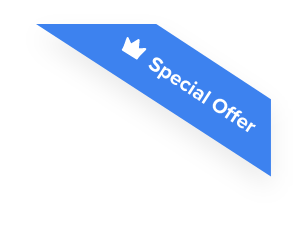 Joshua F.
Redline Electric & Solar

"The best recruiting platform on the market! VIVAHR allowed us to create a dashboard and applicant experience like no other!!"
Get more applicants from the
Best Job Boards
Post for free to 50+ job boards
Unlimited Job Postings
Unlimited Applicants

Sample Interview Questions For Editor in Chief
At this point in the employment process, try using these example Editor in Chief interview questions. These questions will help you with the rest of the recruitment process and will be your guide toward the best fit.
Personal
What do you think your writing style's finest features are?
Why are you interested in working for our publication?
What are some of the themes you'd want us to explore in our publication?
What changes would you make to our publication?
Human Resources
Could you tell me about a time when you pitched a unique story?
Can you tell me about a moment when you had to deal with a difficult interviewee?
What would you alter about your writing if you could?
Management
How have you previously prioritized numerous deadlines?
How have you dealt with the pressures of meeting tight deadlines?
What is your style of managing workload?
Technical Skills and Knowledge
​​What is your level of familiarity with content management systems?
What kind of publishing software do you have experience with?
Do you have any special techniques for staying up to date with reliable information?
What are the Educational Requirements For an Editor in Chief?
A four-year Bachelor's Degree in English, Communications, Journalism, or another relevant discipline is required to become an editor-in-chief. Candidates with a degree in a specific discipline relevant to the publication's major content emphasis may also be considered by some employers. A magazine that produces information for teachers, for example, would accept a Bachelor's Degree in Education.
How Much To Pay an Editor in Chief When Hiring
An Editors in Chief usually earn from $41,000 to $155,000 per year, and their median annual salary is around $91,973. The hourly wages range from $21 to $75, and their median hourly pay is $44.

Frequently asked questions about Editor in Chief 
What does an Editor in Chief do on a daily basis?
Any print or digital publication, from physical newspapers to online periodicals, has an editor-in-chief. The editor-in-chief creates the publication's design and feel, has the last say over what gets published and what doesn't, and supervises the publication's team of editors, copyeditors, and writers.
What qualities distinguish an excellent Editor in Chief?
To be a successful editor in chief, you must have excellent writing abilities, sound judgment, and meticulous attention to detail. Finally, a top-tier editor in chief should possess strong business acumen, inventiveness, and the ability to collaborate well with others.
What is the distinction between the titles of Editor and Editor in Chief?
The editor in chief of a newspaper or magazine is the most senior editor. Her official title is executive editor, but her responsibilities are the same. The company's final product is ultimately the responsibility of the editor-in-chief. The editor-in-chief of a publication may attend events that are important to its readers.
To whom does an Editor in Chief answer?
Typically, the editor-in-chief serves as a liaison between the publisher or proprietor and the editorial team. The word is also used in academic journals, where the editor-in-chief makes the final judgment on whether or not a paper will be accepted for publication.
Similar Job Descriptions as Editor in Chief