Do you wish to create an engaging job description? Perhaps finding a suitable employee for your company seems like a difficult task? We've got you covered with our FREE Content Creator Job Description Template that has everything you need, from duties and responsibilities to the skills one needs to be a successful Content Creator.
You can easily combine this template with our VIVAHR software for the best results. You can change and add anything you want in this template in order to fit your needs and create the most appealing job description for your company which you can then add to job posting sites.
What is a Content Creator?
Content creators are people who are in charge of creating written or visual material that will appeal to the consumers and expand the company's reach. They are expected to write articles, create social media content and upgrade website content.
When interviewing content creators, keep an eye out for those who seem to be detail-oriented and have a great understanding of SEO and how to increase marketability. Avoid those who lack communication and are not good writers.
Related Job Titles for Content Creator
Content Writer
Writer
Copywriter
The Top Content Creator Skills
| | |
| --- | --- |
| | |
| | When creating content, you should know how to write something that will be appealing to search engines. Well-versed web content can help your content rank higher and be seen by more potential consumers or customers. SEO tools help you get the most out of your content, if properly curated it can go a long way. Learning how your audience talks about a specific topic can help you identify keywords that you can use when writing something. |
| | Content creation requires a lot of research. From identifying keywords to using the right imagery. Knowing how to appeal to your target audience is mainly done through research. Conducting research will make you a better writer and will give you confidence and clarity because you will understand the brand and consumers a lot more. Reading other people's work will help you stay updated as well as seek out new topics that your audience can potentially be interested in. |
| | Other than writing, you will also be communicating within a team. You might be coming up with ideas together or working on some new content that requires a graphic designer or an SEO specialist. Being friendly and open to ideas is always a plus when working together with people. Keep in mind that being communicative will also help you better understand what readers want to read about. |
| | A good content creator understands the importance of nurturing a brand. Knowing what the brand's design strategy, ethos, voice, and strengths, and weaknesses are will help you make effective content and make it easier for you to create strategies that will reach more customers. The content you create is only successful if it matches the brand image, so make sure to always do your research. |
| | As a content creator, you will also be in charge of proofreading, writing, and editing blog posts, newsletters and articles. You should always pay attention when proofreading, making sure the spelling is correct, as well as the way a sentence is written. The written material should be easy to understand and cohesive. Make sure you go over the article multiple times, sometimes you will find something that you didn't catch your eye on the first time. |
Content Creator Job Description Template (Free)
We are currently searching for detail-oriented and creative content to produce high-quality content for our business. In this position, you will be expected to establish goals and objectives and create new ways to promote company offerings. You will also be responsible for using SEO methods to increase web traffic and monitor metrics on social media.
To be a successful content creator you should demonstrate the ability to create engaging material and appeal to consumers' interests. Ultimately, an excellent content creator knows how to reach the target audience and understands the importance of collaboration between internal stakeholders.
Content Creator Duties & Responsibilities:
Proofreading, editing, writing content for websites, belongs, email newsletters, and other marketing materials.
Create new ways to promote new company offerings, sales, services to reach more consumers
Using SEO methods to increase the traffic of the website
Monitoring metrics on social media and websites
Engage consumers, promote company initiatives and respond to questions and complaints through social media
Follow trends, developments and conduct research and interviews to learn more about the perception of the subject matter
Brainstorm with the creative team about the design of promotional materials
Establish goals and objectives with the internal departments
Content Creator Requirements:
Bachelor's degree in marketing, advertising, or a similar area of study.
A good sense of creating engaging and strong content
Great understanding of SEO practices
Excellent writing and editing skills
Strong communication skills
Creative and imaginative with the ability to work efficiently
Capacity to work within a team and collaborate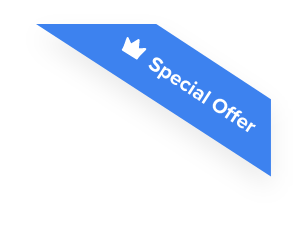 Joshua F.
Redline Electric & Solar

"The best recruiting platform on the market! VIVAHR allowed us to create a dashboard and applicant experience like no other!!"
Get more applicants from the
Best Job Boards
Post for free to 50+ job boards
Unlimited Job Postings
Unlimited Applicants

Sample Interview Questions For Content Creator
Once you gather all the received applications, you can use these sample interview questions for Content Creator. Keep in mind that the candidates who give you the best answers should probably move on to the next stage of the hiring process. With these questions, you will easily identify potential candidates. Here are some extra questions from hiring experts you should also keep in mind.
Personal 
Why did you want to become a content creator?
Where do you see your career going?
Tell me more about your previous work and educational background?
Human Resources
How important is teamwork to you when it comes to creating content?
How would you handle a situation in which a colleague is not being treated fairly?
From 1 to 5, how much do you like working in a team?
Management
What do you do when your content is not well received?
How do you manage your work schedule?
 How would you measure the reach of a publication?
Technical Skills and Knowledge
Which of our existing endeavors would you like to be a part of?
What are some of the techniques you use to detect insensitive language?
Tell me more about your work process.
What are the Educational Requirements For a Content Creator?
In order to become a content creator, you do not necessarily need a bachelor's degree, however, having one can set you apart from other candidates. A bachelor's degree can be a great advantage, especially if it is in marketing or advertising. Content creators are also expected to be adept at communication, marketing, social media in order to be successful at their job.
How Much To Pay a Content Creator When Hiring
The salary of a Content Creator varies based on the previous job experience and education as well as the location (state/city) of the office or company they are employed in.
Content creators often earn from $21,500 to $73,500 per year, and their median yearly salary is $47,416. The hourly wages go from $11 to $35, and the median hourly pay is $23.
Frequently asked questions about Content Creator
Where do content creators work?
Content creators can be freelancers or work for a company, they can fork from an office or a work hub. They typically work for a marketing firm, a publishing house, or a corporate marketing department.
What is the job outlook for content creators?
Apparently, there will not be a lot of growth for this position. Little to almost no change in the years between 2018 and 2028, according to the U.S. Bureau of Labor Statistics.
What are some other skills a content creator should have besides writing?
A content writer should be detail-oriented, know SEO, as well as graphic design, content management systems, social media tools, and online marketing. Perhaps it is good to create an online portfolio that showcases some of your best work
What does an average working day for a content creator look like?
If you are working as a freelancer, you will most likely be able to pick your own horse and create a schedule that suits you best, however, if you are employed in a company and work with a team of people this can be a 9 to 5 job.
Similar Job Descriptions as Content Creator