This FREE Content Manager Job Description Template can assist you in locating a creative and professional content manager for your company. By providing a template that you can immediately post utilizing VIVAHR software, we make the hiring process easy for you. Try including unique qualifications, prizes, and incentives for the job and your organization.
What is a Content Manager?
Content managers are in charge of creating and disseminating multimedia content in order to establish a brand identity and online presence. This includes, among other things, designing content strategy, managing a content staff, growing an online community, and measuring the growth of that community.
Related Job Titles for Content Manager
Content Writer
Social Media Manager
SEO Specialist
The Top Content Manager Skills
| | |
| --- | --- |
| | |
| | Content managers use content management system (CMS) software on a regular basis and should be familiar with Microsoft Office apps like Word and Outlook, as well as social networking sites. |
| Project Management Skills | Content managers must have the capacity to schedule, establish teams, and regularly achieve deadlines. |
| | As they engage daily with senior management, clients, content experts, marketing/PR professionals, and web page designers, content managers should have good verbal communication and listening skills in addition to writing abilities. |
| | These specialists must be able to organize their thoughts and primary points into cohesive pieces and material. |
| | Content managers should be able to review and explain data generated by content performance tracking in thorough reports. |
Content Manager Job Description Template (Free)
We are looking for a creative and analytically-driven Content Manager to join our thriving company! In this position, you'll be able to express yourself and experience both personal and professional growth. You'll have a chance to write, edit, proofread, manage a content team, and much more!
If you like establishing new content strategies to expand the company's online presence, this could be your dream job. With us, you'll strive and thrive, fall and rise, and you won't have to do it alone! Sounds tempting? Apply today and experience an inspiring way to contribute to the online world!
Content Manager Duties & Responsibilities:
Develop a content plan that is in line with the company's short and long-term marketing goals.
Plan and build site content, style, and layout in collaboration with marketing and design teams.
Edit, proofread, review, and enhance writers' posts by creating and publishing compelling material.
Communicate with content authors to achieve brand consistency.
Optimize content for search engines.
Use content management systems (CMS) to create and publish content.
Manage content distribution to online channels and social media platforms.
Make an editorial calendar and ensure that the whole content staff is on board.
Ensure that the law is followed (e.g. copyright and data protection).
Be up to date with the latest trends.
Content Manager Requirements:
Work experience as a Content Manager that has been proven.
Portfolio of published articles.
Understanding of MS Office and WordPress.
An elementary understanding of HTML and online publishing.
Understanding of SEO and web traffic metrics.
Knowledge of social media.
Excellent English writing skills and careful attention to detail.
Good time management and organizing skills.
A bachelor's degree in communications, journalism, marketing, or a related discipline.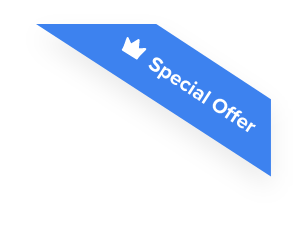 Joshua F.
Redline Electric & Solar

"The best recruiting platform on the market! VIVAHR allowed us to create a dashboard and applicant experience like no other!!"
Get more applicants from the
Best Job Boards
Post for free to 50+ job boards
Unlimited Job Postings
Unlimited Applicants

Sample Interview Questions For Content Manager
After looking through the received applications, you are free to use these sample interview questions for Content Manager. They will help you narrow down your choices and pick the most suitable candidate for the job.
Personal 
What is your motivation for applying for the position?
What are your strengths?
How would you describe yourself in three words?
Human Resources
What are your strategies for adjusting to a new work environment?
How do you handle stressful situations?
In terms of content development, which firms have piqued your interest? What do you find appealing about them?
Management
What strategies do you use to manage your team of writers?
How do you manage your time efficiently?
How do you plan your work?
Technical Skills and Knowledge
How would you tell whether or not your published content was successful?
Define what constitutes "excellent material" and "poor content." What determines if a piece of material is excellent or bad?
Do you have experience working with CMS?
What are the Educational Requirements For a Content Manager?
Candidates for content management roles may be required to have a bachelor's degree in a related field, such as marketing, journalism, or advertising, by certain companies. Students interested in a job as a content manager should take courses in marketing strategies, market research, consumer behavior, communications, public relations, and computer science. For content managers, on-the-job training on a company's goods and/or services is critical.
How Much To Pay a Content Manager When Hiring
A content manager usually earns from $80,391 to $134,839 per year, with a median annual wage of $105,800. The hourly wages go from $39 to $65, and the median hourly wage is $51.

Frequently asked questions about Content Manager
What does a typical day of a content manager look like?
A typical day for a content manager includes a lot of emails and meetings, as well as regular contact via Slack or other chat applications. Content managers also write articles, edit and proofread articles of content writers.
What are the usual duties of a content manager?
Developing a content strategy, composing blog posts, updating current material, developing an editorial calendar, content promotion, discovering new content possibilities, and tracking organic website traffic are just a few of the tasks a content manager will be responsible for.
What is the content manager salary outlook?
Salary ranges for a content manager go from $80,391 to $134.839. With the content marketing job field spreading, this could mean more career opportunities and possibly better wages. However, the job market changes daily, so both employers and job seekers should keep track and adjust to it.
What is a content strategy?
The process of changing corporate objectives and goals into a plan that employs content as the main way of accomplishing those goals is known as content strategy.
Similar Job Descriptions as Content Manager