If you need some assistance in finding your future employee, we are here to help out! This FREE Content Coordinator Job Description Template may assist you in attracting a creative and professional content manager for your firm. We simplify the recruiting process by providing you with a template that you can easily combine and use with VIVAHR software.
So, read on and find more beneficial information about this job role. You can use this data to compile a well-written job description and have better chances of attracting your next hire.
What is a Content Coordinator?
It is the responsibility of content coordinators to assist in the management of the website to ensure that the material is current, accessible, and properly endorsed. They assist the digital team with website content, structure, and staff training on how to use the content management system. Their responsibilities include not just website management, but also monitoring social media posting and providing digital analytics and data. They should also be quick to respond in an emergency, such as a website breakdown or a network outage.
Related Job Titles for Content Coordinator
Content Marketing Manager
Web Content Manager
Content Marketing Specialist
The Top Content Coordinator Skills
| | |
| --- | --- |
| | |
| | Content coordinators must be able to interpret, assess, and develop educated judgments from the information. You must be able to assess anything from industry trends to KPIs in this position. |
| | You have to handle an almost endless number of moving pieces as a content manager. To keep your organization's messaging consistent, you'll need a keen eye for detail to spot and rectify errors before they're published. |
| | Excellent communication skills are essential for content coordinators. To effectively communicate your organization's message, you must be able to write properly and talk clearly. You must also be able to convey tasks to your team and give coaching. |
| | You must think creatively even if you aren't actively creating material. You'll need a creative approach to establishing ideas and interacting with your organization's audience as a content manager. To develop top-tier content, you'll also need an original vision. |
| | To succeed in this role, you need excellent leadership abilities, whether you're leading a team of one or multiple employees. To achieve essential objectives, you must be able to create goals, handle disputes, and develop trust. |
Content Coordinator Job Description Template (Free)
We're searching for a competent Content Coordinator to join our team. You will be in charge of producing, updating, and maintaining content to meet our company's objectives. Sharing content to boost brand awareness and monitoring online traffic and data to discover best practices will also be part of your responsibilities.
Our ideal applicant is a seasoned professional with a track record of innovative writing. As a Content Coordinator, you must be able to work under pressure and be meticulous. We'd like to meet you if you're also an expert in content optimization and brand consistency.
Content Coordinator Duties & Responsibilities:
Develop a content plan that is in line with the company's short and long-term marketing goals.
Plan and create site content, style, and layout in collaboration with marketing and design teams.
Edit and enhance writers' posts by creating and publishing interesting material.
Guarantee brand consistency, and communicate with content authors.
Optimize content for search engines.
Analyze website traffic and user interaction data with content management systems.
Boost web traffic, and manage content distribution to online channels and social media platforms.
Create an editorial calendar and make sure everyone on your content team is on board.
Ensure that the law is followed (e.g. copyright and data protection).
Keep track of the latest news and events.
Content Coordinator Requirements:
Work experience as a Content Coordinator that has been proven.
Working knowledge of Microsoft Office, WordPress, HTML, and internet publishing are basic technological skills.
Understanding SEO and site traffic analytics are essential.
Knowledge of social media.
Excellent English writing abilities with a keen eye for detail.
Good time management and organizing skills.
A bachelor's degree in journalism, marketing, or a related profession is required.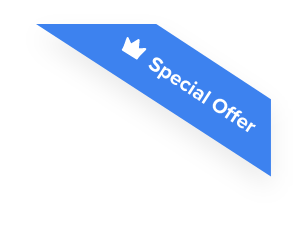 Joshua F.
Redline Electric & Solar

"The best recruiting platform on the market! VIVAHR allowed us to create a dashboard and applicant experience like no other!!"
Get more applicants from the
Best Job Boards
Post for free to 50+ job boards
Unlimited Job Postings
Unlimited Applicants

Sample Interview Questions For Content Coordinator
After you've finished collecting candidate applications, check out our sample interview questions for Content Coordinators. These can assist you with the rest of your hiring process.
Personal 
Tell me how you'd go about writing a blog article.
What are the most essential things to think about while writing a brief?
What aspects of our company's content do you appreciate and dislike?
Human Resources
Which social media networks do you think our firm should use, and why?
Tell me about a moment when you and your teammates disagreed. How did you deal with the situation?
What has been the most difficult task you've faced as a content coordinator?
Management
What would you do if you had a budget to spend on content?
How do you manage the writing process?
What techniques do you use to manage your writing team?
Technical Skills and Knowledge
How can you know whether or not the content you posted was successful?
What is the significance of website content?
Have you utilized any content management systems?
What are the Educational Requirements For a Content Coordinator?
A career as a content coordinator may not require any academic schooling. A bachelor's degree in marketing, public relations, digital communication, journalism, advertising, or a related subject is required by certain jobs. Experience and abilities in project management are essential.
How Much To Pay a Content Coordinator When Hiring
A Content Coordinator often earns between $37,284 and $57,161 yearly. The hourly wages go from $18 to $27. The median annual salary is $46,867, while the median hourly wage is $23.

Frequently asked questions about Content Coordinator
How to Become a Content Coordinator?
A background or degree in marketing, advertising, sales, social media trends, technology, and analytics is required to work as a content coordinator. Work experience in the creative sector, an understanding of content management systems, and outstanding communication and writing abilities are all required. In addition, the abilities to work in project management are essential. Experience in constructing or designing websites, as well as generating many other types of media, might be beneficial.
What is the difference between a Digital Content coordinator and a Creative Content Coordinator?
A digital content coordinator is in charge of all digital material creation, including blogs, social media, and websites. They are in charge of the accuracy and details, as well as the layout and aesthetic elements, and you create materials for a certain target or demographic.
On the other hand, a creative content coordinator assists a company's marketing or advertising divisions. Content coordinators are responsible for maintaining the departmental calendar, keeping track of existing marketing initiatives to ensure they are on track, processing expenditures, and organizing vendors.
What are the daily duties of a Content Coordinator?
The daily duties of a content coordinator include writing and editing various forms of material, maintaining social media accounts, supervising a team of content creators, doing market research, and monitoring and reporting on content updates and campaigns are all common responsibilities of a content coordinator.
What makes a good Content Coordinator?
The position of content coordinator includes having great attention to detail, excellent communication skills, and the ability to manage many projects under tight deadlines. Knowledge of social media platforms, internet marketing tools, and the planning and implementation of marketing campaigns is also beneficial.
Similar Job Descriptions as Content Coordinator